NEW TO THE MARKET: 13-17 AUGUST 2018
NEW TO THE MARKET: 13-17 AUGUST 2018
14 August 2018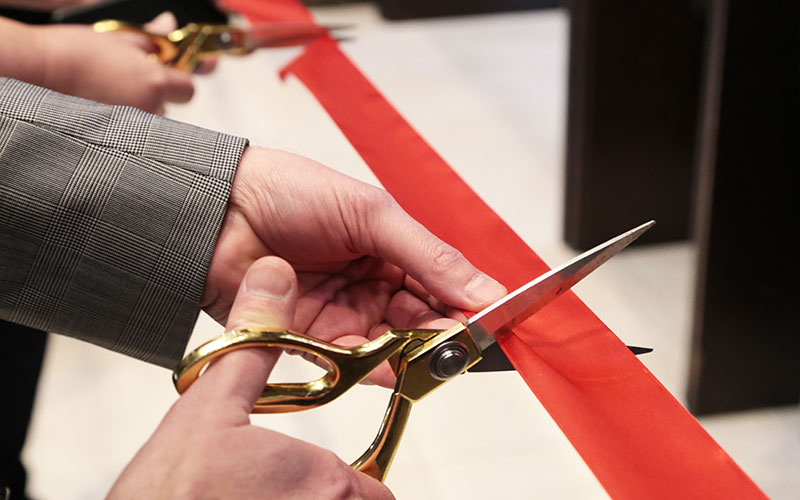 This week's launches include: Change Group, CV-Library, First Advantage, GradTouch, InfoSec Search, Meraki Talent, MERJE, Sigmar, Smart Solutions, SmashFly Technologies, SSQ
• Luxury hospitality recruiter Change Group has launched a new business & commercial division, headed up Craig Prentice. The division will recruit executives, marketing, sales, HR, finance and business support professionals.
• Independent job site CV-Library has opened an office in Glasgow. Located in the Savoy Tower, the office will be led by regional director Paul Sykes.
• Background checking firm First Advantage has launched its smartphone-based mobile fingerprint capture solution. The solution ensures recruiters and employers no longer have to send their candidates to third-party collection sites for fingerprinting services.
• An employee at graduate careers site GradTouch has launched mobile game HR Hero. The game, made in one day by GradTouch employee Dan Kelsdall, aims to replicate the day-to-day struggles every HR professional can relate to.
To get to the end, players have to successfully run and jump through the office – collecting CVs and avoiding budget cuts and angry bosses, to find the right candidate. The game is already free to download and play via the app store.
• Cheltenham-based recruitment group InfoSec has launched InfoSec Search. The division, aimed at tackling the UK's shortage of chief information security officers, is the third division launched under the InfoSec brand.
Managing director Chris Dunning-Walton will head up the division supported by CTO advisor Rob Stemp.
• Edinburgh-headquartered Meraki Talent is opening a new office on Sloane Avenue in the Chelsea area of London. The office will be headed up by Nathan Macfie, the agency's senior manager for investment management and asset servicing, who is relocating from Edinburgh.
• Stephen Fletcher has joined specialist recruiter MERJE as managing consultant to lead its new procurement division. Fletcher's division will be working with new and existing clients to recruit for their mid- to senior-level procurement positions across the UK, such as chief procurement officer (CPO), procurement director and category manager.
MERJE recruits across compliance, credit risk & analytics, customer contact, finance & audit, financial crime & fraud, procurement and risk management.
• IT recruiter Sigmar has launched a new European Talent Hub in Tralee, Ireland, headed up by Shaun O'Shea, Sigmar head of European recruitment. The hub will house 50 new consultants recruiting for roles in IT for European markets with candidates from other countries.
New technologies, including robotics and Artificial Intelligence, will also be developed and tested there to accelerate Sigmar's international expansion.
• Labour outsourcing firm Smart Solutions has opened a dedicated hub in Barking, East London. The office will act as the first port of call for jobseekers looking for blue-collar, HGV and waste disposal roles. 
The hub's main focus will be to recruit candidates for existing client contracts in Wandsworth, Waltham Forest, Edmonton and Bromley, as well supporting Smart Solutions' work in other parts of the South East of England.
• Enterprise recruitment marketing technology provider SmashFly Technologies has launched Emerson. The solution is an AI-powered recruiting assistant that is fully integrated into a smart candidate relationship management system.
• Legal search and recruitment consultancy SSQ is relocating its Rome office. The office's new home is at Via Ludovisi 35, a central location which the group says will help strengthen strategic growth plans for SSQ Italy.