Industry gives cautious reaction to unemployment fall
Industry gives cautious reaction to unemployment fall
17 April 2018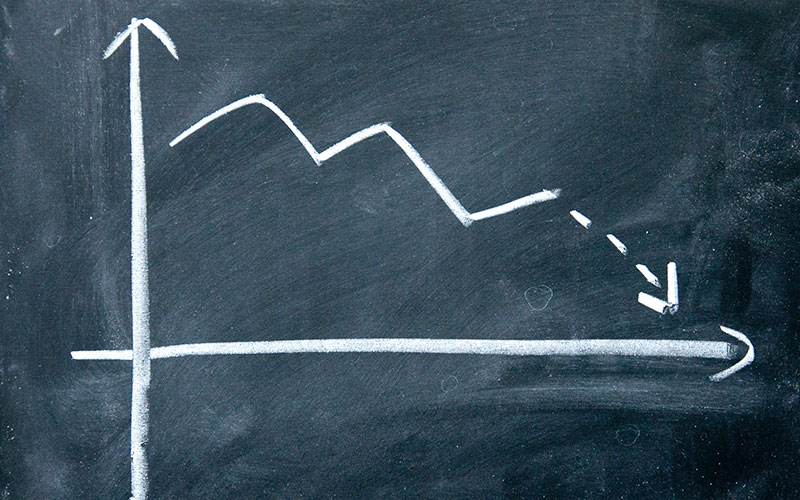 Unemployment has fallen to levels not seen since the year Stevie Nicks joined Fleetwood Mac, Microsoft was founded and Monty Python and the Holy Grail hit cinemas.
According to Office for National Statistics figures for the quarter to February 2018, unemployment fell by 16,000 to 1.42m – the lowest since the three months to May 1975, while the number of people in work reached a record high of 32.2m.
There was more good news as wages rose 2.8% in the quarter but remained just below the UK's 2.9% inflation rate.
Commenting on the figures, Recruitment & Employment Confederation (REC) director of policy Tom Hadley said it was a relief to see pay growth at its highest level since summer 2015 and inflation coming down. 
"Our data shows employers have been increasing starting salaries to compete for talent for years but it hasn't been translating into pay rises for the wider workforce. Today's data is a sign that employers are beginning to think seriously about how to keep existing staff, who could otherwise be lured away by companies with better pay offers.
"We already know employers are working hard to reach out to underrepresented groups and to make hiring practices as inclusive as possible, but they still can't find enough candidates. That's why it's essential the government allows businesses to continue to recruit EU workers post-Brexit, without extra cost, time and bureaucracy. 
"We simply don't have the number of people in this country to fill vacancies, and if the government doesn't recognise this it will hinder further growth of our economy."
Meanwhile Lee Biggins, founder and managing director of job board CV-Library, said the figures showing employment on the rise and earnings beginning to outpace inflation reflects the findings from CV-Library's own Q1 job market report, which revealed salaries saw an increase of 1% last quarter, when compared with Q4 2017. 
"This suggests that business across the UK are working hard to attract talented candidates to their vacancies.
"What's more, some of the nation's key industries saw candidate registrations rising at the end of Q1, with retail (52.7%) social care (37.2%), education (11.6%) and engineering (9.3%) leading the way. 
"This data indicates that there is a strong pipeline of talent out there ready to make their next career move, yet many are nervous about doing so. In fact, applications dropped by 7.4% year-on-year and many are choosing to stick with their existing employer, hence why employment rates are so high."
Tara Sinclair, economist and senior fellow at global job site Indeed, quipped oil tankers turn faster, but the average Briton's pay packet has finally changed direction.
"Almost a year after wages began falling in real terms, people's pay rises are finally outpacing inflation again.
"With them the narrative of the UK's labour market is shifting too. After years of relentless job creation, the employment rate is at the highest level on record – and the UK economy's ability to keep generating new jobs is waning. As we approach full inflation, average wages are slowly being driven upwards.
"While employer demand remains strong, in some sectors there aren't enough jobseekers to go around; and this tightness in the labour market is forcing up wages as employers compete with each other for the best talent.
"While no-one should confuse this small improvement in real wages with a sudden rebound in the UK's economic fortunes, it's still a welcome development. At the same time, improvements in Britain's productivity levels could help consolidate these gains further."
And commenting on an increase in part-time self employment in the UK, Julia Kermode, CEO of independent trade association The Freelancer & Contractor Services Association (FCSA), said: "There was an 85,000 increase in part-time self-employment, which appears to be a conscious choice given that there is also a 216,000 increase in part-timers not wanting to work full time.
"It seems likely that the increase in part-time self-employment is driven by those subsidising their main job with self-employed work, and those choosing to stop working full time in favour of a portfolio of part-time roles that give them the flexibility they seek. Work patterns are changing and we are seeing a growth in non-traditional employment that is going to continue.
"Our analysis of ONS labour market data shows that 70% of the growth in self-employment since 2008 has been at the highly skilled end of the spectrum in the following ONS categories: managers directors and senior officials; professional occupations; and associate professional and technical positions."
• Comment below on this story. You can also tweet us to tell us your thoughts or share this story with a friend. Our editorial email is recruiter.editorial@redactive.co.uk