NEW TO THE MARKET: 12-16 MARCH 2018
NEW TO THE MARKET: 12-16 MARCH 2018
12 March 2018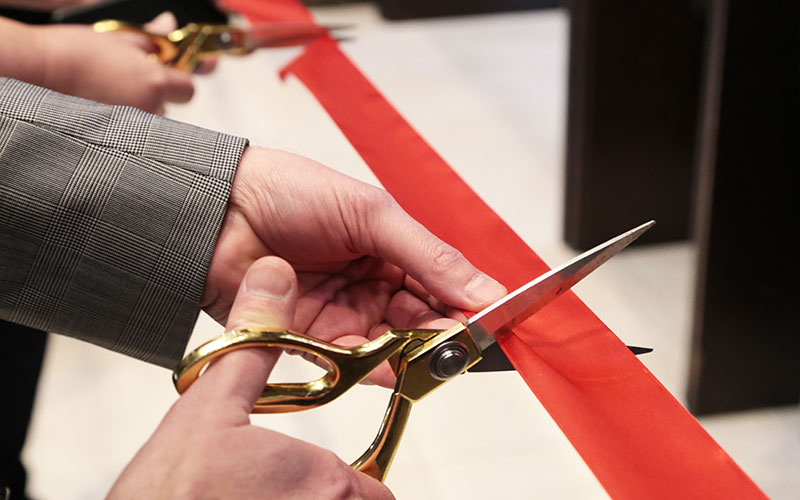 This week's launches include: breatheHR, Harnham, Hiring Success Company, Hotelhouse.co, Mapped, Morgan McKinley, NC Associates, Neuven Solutions, NonStop Recruitment, PRISM
• HR software provider breatheHR has moved to a new larger office outside Horsham to accommodate the business's increasing headcount.
• Data and analytics recruitment business Harnham has moved to larger headquarters in Wimbledon. The fully renovated office combines cutting-edge, open plan design, with capacity to grow headcount from 65 to 100.
• US-based Hiring Success Company has launched the latest addition to its Talent Acquisition Suite: Recruiting Assistant. Recruiting Assistant screens, discovers and automates candidate matches by processing large volumes of both internal company and external marketplace datasets.
• New hospitality marketplace Hotelhouse.co has launched. The platform runs a strict qualifying process for a hotel to be listed on the site, including a minimum level of staff benefits and a focus on employee wellbeing.
Founder Viviek Chadra says the aim is solve persistent problems in the hotel industry, including high staff turnover. The new platform will initially focus on the market in and around London.
• Graduate aptitude testing platform Mapped has launched. The joint venture, between grad recruiter Freshminds and tech company Applied, is a numerical, analytical and problem-solving testing platform that replaces traditional psychometric and numerical reasoning tests.
• Global recruitment company, Morgan McKinley Group has launched M3S Consulting, a boutique project delivery and implementation practice led by managing partner Scott Carr.
• Accountancy and finance staffing specialist NC Associates has opened an office in Leeds led by regional director Gavin Dixon. The Leeds city centre office is the recruiter's third branch.
• Wythenshawe-based Neuven Solutions has launched a new website. The specialist temporary staffing market procurer's revamp of its site aims to offer intuitive access to essential information and features, and a more comprehensive understanding of Neuven's staffing solutions, compliance & training products and services.
• International recruiter NonStop Recruitment has made a move to offer blockchain clients the option to pay in their own cryptocurrencies or private tokens. NonStop is also open to other clients paying in more popular crypto currencies such as Bitcoin and Ethereum.
• PRISM, a trade association for payment intermediaries, has launched a resource centre for its provider members.