Graduate raps her way into work
Graduate raps her way into work
22 March 2018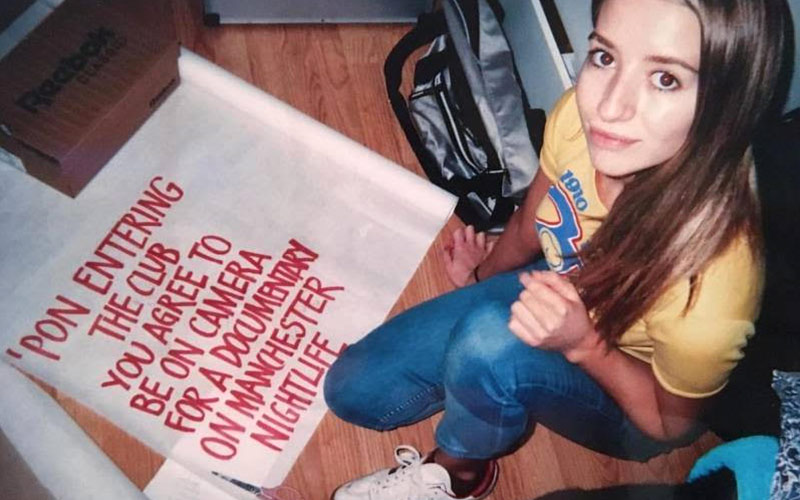 We're not sure whether this is becoming a trend but we have been sent another example of a job rapplication.
Earlier this week, Recruiter brought you the story of Chase Zreet, a Dallas copywriter, who landed a role at ad agency Wieden + Kennedy New York following a rap video he sent them outlining reasons why he was perfect for the role.
This morning we were sent another example of a rapping candidate in the form of graduate Anastasia Glover (pictured), who sent Manchester-based recruiter Forward Role an eye-catching grime rhyme describing her struggles finding work after leaving university.
The agency's founder and managing director Steve Thompson said Glover's rapping prowess stopped him in his tracks and was so impressed the firm has committed to finding Glover a job.
Thompson posted Glover's rap on LinkedIn and has since had half a dozen offers from businesses desperate to speak to Glover about working for them.
"We spend a lot of time talking to universities and their graduates about the realities of the job market in the UK and how they can stand out in the crowd because we know it's not always easy to find a job," Thompson said.
"That's clearly what Anastasia has found since she graduated but as soon as the rap landed in my inbox, I knew we could use this brilliant piece of fun to help her find work.
"This is the perfect way to grab the attentions of an employer. It shows brilliant creativity and a real willingness to think outside the box.
"It's clear from chatting to Anastasia since she sent the email that she's someone who has had a tough time trying to get noticed by some recruitment firms and employers while applying for roles in PR and social media.
"With that level of creativity we believe she has a brilliant future and we can't wait to play a part in finding her the perfect role."
Here's her rap:
Man's goin job centre, signing on the dole.
Recruitment company aven't got man a role,
Sending bare email and getting no response,
CV probably only been looked at once.

Trial shifts, mans been messed about bare,
it's probably because av got propa skanky hair,
Can't afford to flex on a highlight ting,
Student loan bin an gone, look like a ming.

Man got degree from university,
a 2:1 ting, am serious G,
worked propa ard and achieved a goal,
still getting pied from man like forward role.

Got no job an a got no mandem,
I'd go on a bike ride, someone jacked me tandem.
My CV [ALLOW IT FAM] below its attached,
Be feeling propa blessed when a reply is dispatched.
Translations welcome – word to your employer…
• Comment below on this story. You can also tweet us to tell us your thoughts or share this story with a friend. Our editorial email is [email protected]