CONTRACTS & DEALS: 12-16 MARCH 2018
CONTRACTS & DEALS: 12-16 MARCH 2018
13 March 2018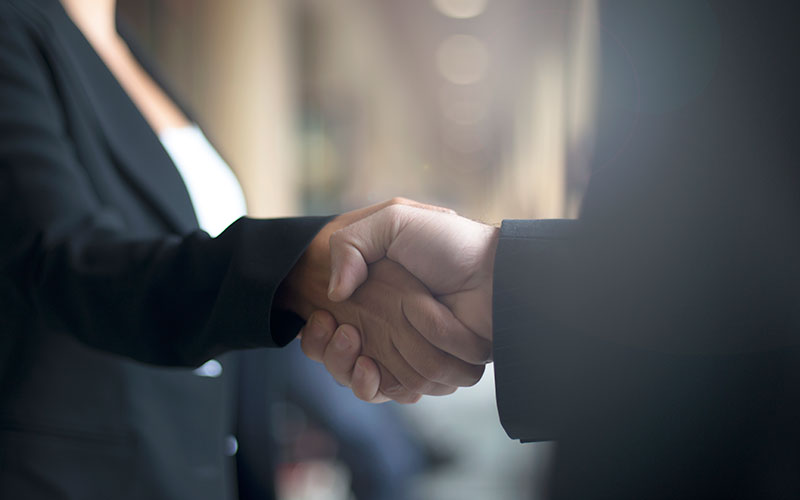 This week's contracts and deals include: Adecco, Adzuna, ClickIQ, CV-Library, de Poel health + care, Education-Jobs.co.uk, NPAworldwide, Templine, Universal Jobmatch
• Recruitment giant Adecco has completed a €300m (£266m) share buyback programme.
Under the programme, launched earlier this month when Adecco announced its annual results, the group repurchased 4,580,260 of its shares (equivalent to 2.68% of the share capital at the launch of the share buyback programme) via a second trading line on Switzerland's main stock exchange SIX Swiss Exchange. 
• Job search engine Adzuna has been awarded the contract to replace the UK government's job search platform Universal Jobmatch, with its new service rolled out across the country this summer.
A simpler registration process is set to be introduced, while the free job posting process for employers will also be streamlined.
• Intelligent talent attraction technology platform ClickIQ has reached its £2m fundraising target and is ready to scale up. The funding, raised in a scheme which was 100% over-subscribed and spread across 13 high net worth fund managers and entrepreneurs, will allow ClickIQ to quickly expand to demand from its corporate client base.
• Independent job board CV-Library has acquired education jobs board Education-Jobs.co.uk. The site will be rolled out onto CV-Library's multi-site white label platform following the deal.
• The Bristol, Weston and Bath NHS Partnership Project (BNSSG) has appointed recruitment outsourcing specialist de Poel health + care to manage the supply of its non-permanent nursing and care staff.
The partnership project encompasses four acute trusts and two community organisations: University Hospitals Bristol NHS Foundation Trust, North Bristol NHS Trust, Weston Area Health NHS Trust, Royal United Hospitals Bath NHS Foundation, Bristol Community Health CIC and North Somerset Community Partnership.
Agency de Poel will work in partnership with BNSSG, alongside a panel of selected recruitment agencies – with no agency bookings made outside of this arrangement. Roles to be filled will include general and specialist nursing including theatre, mental health, children's and prison nursing, as well as community roles in both central and rural locations.
• Global recruitment network NPAworldwide has added six new members. They are: (in India) Ubertal-India; (in the US) Performance Search Partners, Discern MD, 7 Eagle Group, and CMW and Associates; and BluZinc in the UK. 
• Privately-owned logistics operator Europa Worldwide Group has exclusively appointed recruitment agency Templine – soon to be rebranded Siamo Group – to recruit temporary staff for its Northampton warehouse.
Europa, which operates as four separate companies (Europa Warehouse, Europa Road, Europa Showfreight and Europa Air & Sea) has an 85,000 sq ft warehouse at Grange Park in Northampton, currently specialising in logistics for the drinks sector.