Recruitment trade bodies welcome response to Taylor Review on flexible working
Recruitment trade bodies welcome response to Taylor Review on flexible working
7 February 2018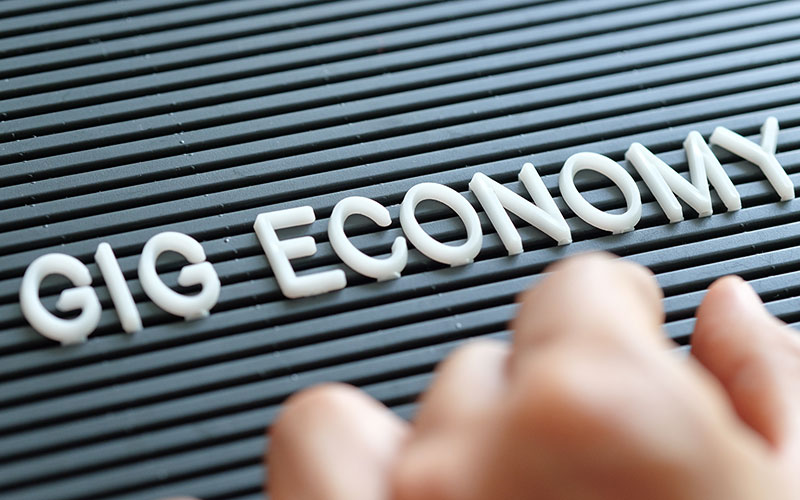 Recruitment industry trade bodies have broadly welcomed proposals announced by government in their response to last summer's Taylor Review into modern working practices.
Government plans, announced this morning, include a raft of new rights for the UK's flexible workforce, as well as much stiffer penalties for firms that breach contracts or mistreat workers, while announcing further consultations on the future of the UK workforce.
Responding to this morning's recommendations, Recruitment & Employment Confederation CEO Kevin Green welcomed these consultations.
Green said: "We are very pleased to see that the government is working towards more consistency and transparency around the rights and status of people working in the gig economy. This is something that is much needed to level the playing field so gig workers get the same rights as agency workers receive, such as holiday and sick pay."
But he expressed disappointment that government had not made a decision around improving the Apprenticeship Levy by turning it into a broader training levy, adding more clarity is needed on some of the points government has raised, including the definition of zero-hour contracts and if agency workers are included. 
"We also need to know when exactly people are eligible to request a contract and if additional paperwork around this will mean more bureaucracy and therefore a greater burden. In addition, the government's reform plans should not apply only to Swedish Derogation but instead should open up all parts of the Agency Workers Regulations for review."
Tania Bowers, general counsel at APSCo, said the organisation is "very supportive" about the government's desire for clarity particularly on employment status and how this is aligned to tax status, workers' rights and entitlements and the differentiation between employed, workers and self-employed. 
 
"The employment status consultation, in particular, which will be open for 16 weeks, is extremely broad, complex and ambitious. As we stressed when we gave evidence during the Taylor Review, many of our members supply independent contractors – and it is vital that working in this way remains an attractive option for highly skilled consultants who drive much of the dynamism and flexibility in the economy. 
"We hope that the outcome of this exercise offers greater clarity so that these professionals can supply their services without the current level of confusion over their employment and tax status."
Also commenting, Julia Kermode, CEO of trade association The Freelancer & Contractor Services Association (FCSA), said: "We are glad to see no move here, although the elephant in the room is still the fact that hirers do not pay employers' NICs when they engage self-employed people, which can be a driver towards poor practice, particularly in sectors where margins and overheads are squeezed. There has been an increase in tribunals where self-employed people are challenging their employment status, and without some action to address the poor practices that exploit vulnerable workers then this is only set to continue.
"For that reason we very much welcome the proposed consultation on employment status, and we hope it will bring much-needed clarity to the different statuses in which people are engaged."
Kermode added the FCSA welcomed government's plan to provide agency workers with a clear breakdown of who pays them and any costs or charges deducted from their wages.
But employment lawyer Christopher Tutton, a partner at law firm Constantine Law, warns the devil will be in the detail in terms of how the government's plans will work on a practical level.
"The announcement sets out some measures now which will be welcome news for agency workers. In particular there will be a right for all workers (including agency workers) to request a 'more stable contract', with the aim of providing more financial security for those on flexible contracts. What this is likely to involve is a right for workers to request moving on to a permanent contract, and then an obligation to consider (but not agree) this on the part of the engager. Further details are needed to understand how this will work on a practical level."
Commenting on the impending consultations, Sybille Steiner, partner solicitor at law firm Irwin Mitchell, told Recruiter the consultation on agency workers recommendations will be of particular interest to agency recruiters. 
"The government's announcement has not set any end dates for the consultations yet. The possible consequences of the government's proposed reforms will become clearer once the consultations have concluded and Parliament announces its draft legislation. Based on the government's announcement, it is likely that there will be penalties for non-compliance but the details of these penalties are not clearly defined in the government's announcement."
• Comment below on this story. You can also tweet us to tell us your thoughts or share this story with a friend. Our editorial email is recruiter.editorial@redactive.co.uk