CONTRACTS & DEALS: 5-9 FEBRUARY 2018
CONTRACTS & DEALS: 5-9 FEBRUARY 2018
6 February 2018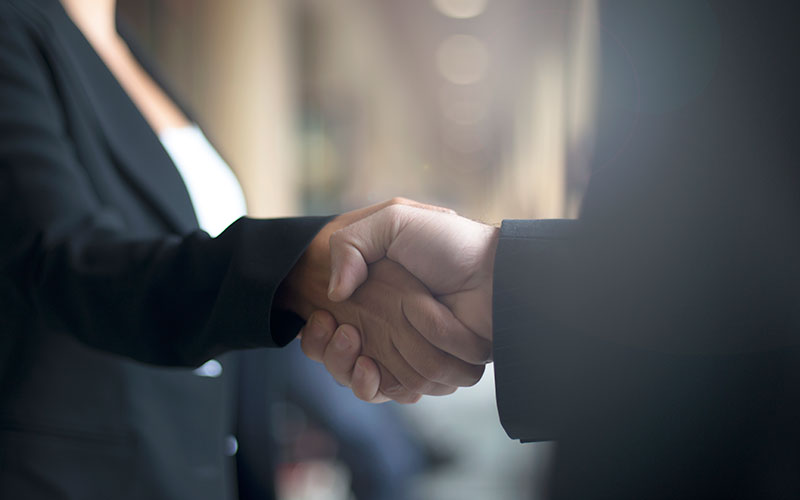 This week's contracts and deals includes: Amrop, Carmichael Fisher Australia, Cranfield University, Groupe Adéquat, Nelson Chambers, Sigmar Recruitment, Workday
• The Australian regional entity of executive search firm Carmichael Fisher Australia has joined executive search organisation Amrop's global partnership. The European and US entities of Carmichael Fisher will remain independent.
• Cranfield University has been chosen by the Education and Skills Funding Agency to receive government funding to deliver postgraduate apprenticeships for non-levy paying employers. Non-levy paying employers are businesses with an annual pay bill of under £3m.
The university delivers postgraduate apprenticeships through the Systems Engineering Masters Apprentice Programme, and Executive MBAs through the apprenticeship route. In partnership with BAE Systems, Cranfield recently announced that it was delivering the first-of-its-kind postgraduate engineering apprenticeship.
Apprenticeship will be funded by co-funded – 10% from the employer and 90% from the government.
• Essex, Rochford-based professional services recruiter Nelson Chambers has agreed an exclusive recruitment contract with Essex-based charity Havens Hospices.
Nelson Chambers, part of the Chambers Group, will be assisting Havens Hospices to search for a new director of finance and business development. The project will be managed by Hannah O'Brien.
• Irish recruiter Sigmar Recruitment has agreed a strategic partnership with French recruiter Groupe Adéquat. In a statement, Sigmar said the partnership will be structured through a staged equity investment over a five-year period that will see Groupe Adéquat take majority interest.
Explaining the deal, both companies say the partnership is expected to result in significant growth in Sigmar's Irish operations and enable Groupe Adéquat's gateway into English-speaking countries. Sigmar's existing management team will stay on long term and will work with the Groupe Adéquat's leadership team to execute an international expansion.
• Enterprise cloud applications provider Workday has announced a $250m (£180m) Workday Ventures fund.
Workday Ventures is the company's strategic investment arm. It focuses on identifying, investing and partnering with early-to-growth-stage companies developing emerging technologies – such as artificial intelligence (AI) and machine learning, blockchain and augmented and virtual reality – that can be applied to the enterprise.
It will be run by Workday executives Leighanne Levensaler and Mark Peek, who have been named managing directors and co-heads. The funding follows the firm's announcement that it will open up its cloud platform, creating new opportunities for its customer and partner ecosystem to extend the power of Workday's core applications.