NEW TO THE MARKET: 2-5 JANUARY 2018
NEW TO THE MARKET: 2-5 JANUARY 2018
3 January 2018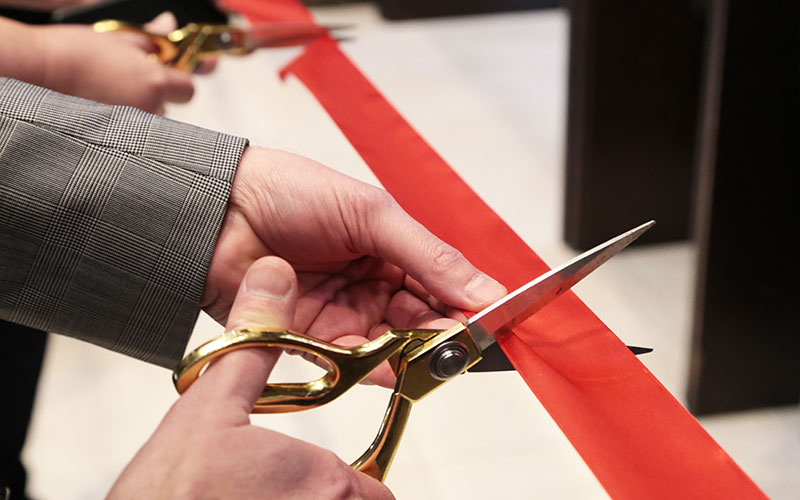 This week's new launches include: CV-Library, Evolution Recruitment Solutions, IDEX Consulting, NonStop Recruitment, Women in Travel CIC
• Careers site CV-Library has announced plans for a renewed outdoor advertising campaign this New Year.
 
The campaign will target active jobseekers as they work, shop and play, by investing in adverts across roadside formats, rail, gyms, coffee shops located in key cities and towns across the UK, including London, Liverpool, Leeds, Manchester, Birmingham, Glasgow, Bristol, Sheffield, Cardiff and Exeter.
 
CV-Library will also return to the airways this New Year, with a radio advert running between January and March across a number of stations, including Kiss, Capital, Magic, Heart and Absolute.
• Evolution Recruitment Solutions has opened an office in the centre of Frankfurt. The office is the IT recruiter's second in Germany, following on from the opening of its office in Magdeburg back in 2010.  
• Specialist insurance recruitment and talent management consultancy IDEX Consulting is to open a new office in central Manchester, which will be headed by Paul Davey, who joins from recruitment giant Hays where he was a business director.
• Multi-sector recruiter NonStop Recruitment has opened an extension to its Prague office. The new office space offers an additional 450 sq m.
The new extension accommodates a training area, lecture hall-style seats, a projector, 'relax zones', an area set to be filled with standing desks, a new server room, a new meeting room, two smaller one-on-one meeting rooms, a new kitchen, new bathrooms and another entrance.
• Women in Travel CIC, a social enterprise founded by travel industry professional Alessandra Alonso, has launched 'Women Returners' a drive to help unemployed women into travel & tourism jobs.
 
Working with homelessness charity Crisis, Women in Travel will support and train women who have been out of work. Partners include MTR Crossrail, Diamondair and hospitality partners Georgian House Hotel, UnderTheDoormat and digital marketers Digital Dialog. 
 
Those enrolled on the 'Women Returners' will be given a one-week training course where employers can meet and interview the women with the view to providing either full-time jobs or a short-term, paid internship at the end of the programme. The first 'Women Returners' programme begins on 29 January and will offer women roles with industry partners. 
Companies who wish to join are asked to pay a membership fee towards the set up and training of women. In exchange companies enjoy benefits including being able to display the Women Returners Logo and getting free mentoring training for employees.
 
Recruitment fees will eventually be paid when the women are fully employed.