APPOINTMENTS: 8-12 JANUARY 2018
APPOINTMENTS: 8-12 JANUARY 2018
8 January 2018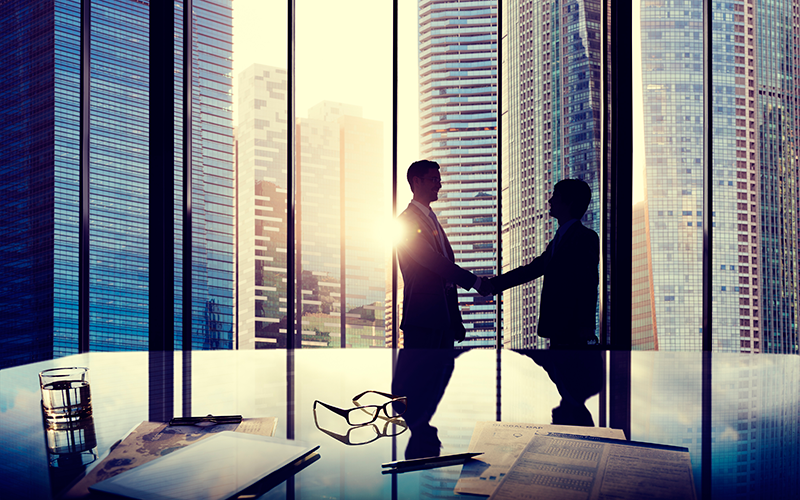 This week's appointments include: Dawn Food Products, Heidrick & Struggles, Hydrogen Group, IIC Partners, Pearson, PGC, PK Education, Remedium Partners, Ridgeon Group, RoboRecruiter, Staffgroup, Wilton & Bain, Workforce Staffing, ZRG Partners
• US bakery manufacturer and ingredients supplier Dawn Food Products welcomes Stevens Sainte-Rose as its chief HR & transformation officer, effective immediately. Sainte-Rose joins Dawn's global leadership team and reports directly to CEOs Carrie Jones-Barber and Serhat Unsal.
• Stephen Beard, executive vice president – general counsel and chief administrative officer, has chosen to leave global executive search firm Heidrick & Struggles to pursue other opportunities.
The firm's chief administrative officer role will be eliminated, while Kamau Coar, vice president – associate general counsel, has been promoted to general counsel. He will be responsible for the firm's legal and regulatory matters globally.
• Global recruitment specialist Hydrogen Group welcomes Brett Rose as managing director in Australia.
• Global executive search organisation IIC Partners welcomes Paul Dinte as the new leader of its aviation, aerospace & defence practice. Dinte is the founder, chairman and CEO of Dinte Global Executive Search.
• Global learning company Pearson has appointed Anna Vikström Persson as its new chief human resources officer. She joins the company on 1 February.
• PGC, the UK firm of the European executive search group Friisberg & Partners International, welcomes search professionals Lorri Lowe and Richard Collett, to its Birmingham office.
The duo will lead the firm's education practice for Friisberg in the UK and bolster Friisberg's consumer business practice in the UK and Europe respectively.
• Education recruiter PK Education welcomes consultants Dan Holmes and Jonathan Owen in Sheffield, Emma Smith and Jordan Hartley in Birmingham and business development manager Neil Waddington in Wakefield.
• Andy Tibbs joins permanent medical recruiter Remedium Partners as commercial director.
• Timber and builders merchants Ridgeon Group has appointed Suzanne Britter as its new HR director. She joins the business following six years at Ladbroke Coral Group in senior HR roles.
• Steve Lewis joins US-based recruitment chat platform RoboRecruiter as a non-executive director. Lewis is director, global strategic accounts – search, staffing and RPO EMEA at LinkedIn in the UK.
• Staffgroup, parent company of international specialist recruiters Eurostaff and Earthstaff and part of the Cordant Group, has appointed Ildiko Elter as its global CFO to be based at its Berlin headquarters.
Elter joins from management consulting firm Ally Management Group.
• Charlie Wale joins search firm Wilton & Bain as a partner to establish and lead a global legal practice. He joins from legal search firm Montresor Legal, where he specialised in the placement of lawyers into both private practice and in-house roles across M&A, private equity, ECM and US Securities, and also worked with law firms, investment banks, asset managers and other businesses across Europe, Asia and the US.
• James Ritchie joins Midlands-based recruiter Workforce Staffing and its board as a director.
• Smooch Repovich Reynolds joins search firm ZRG Partners as global practice leader of investor relations and communications.