Gig economy legislation delayed
Gig economy legislation delayed
7 December 2017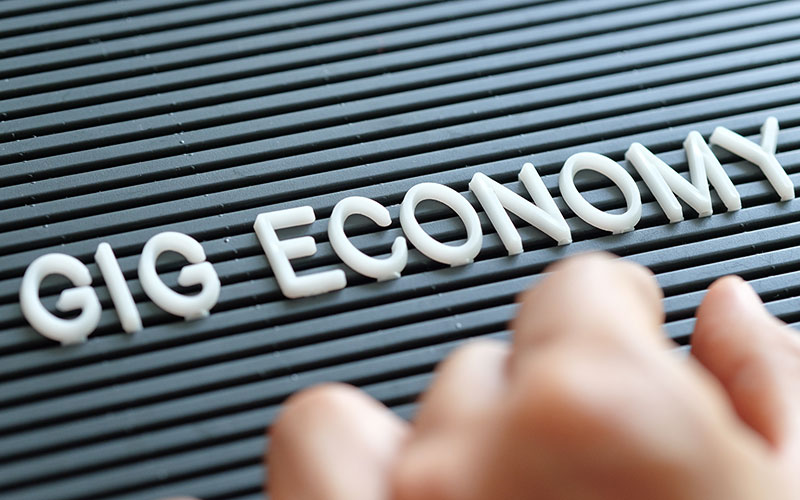 Industry figures are calling on the government to take a broader view when it comes to reforming the gig economy days after the Conservatives announced a further delay to its legislation proposals following the Taylor report.
Matthew Taylor's government-commissioned 'Review of Modern Working Practices', published in June, examined the UK labour market and made recommendations to raise the quality of work. Central among these was a proposal for a higher minimum wage for non-guaranteed hours and overtime, considered by many as a long-neglected part of UK employment policy. 
Initial ministerial proposals on enhanced terms for gig workers – such as minicab drivers and couriers working for companies such as Uber and Deliveroo – offering the National Minimum Wage, sick pay and other benefits were expected at the end of December.
The reforms were supposedly aimed at improving the rights of 1.1 million workers, but have now been delayed until next year, in the latest sign that Brexit negotiations are hampering domestic policy. 
Dave Chaplin, CEO of ContractorCalculator, an online portal for freelancers and contractors said: "The fundamental idea in Taylor's report, to make worker status the default employment status, is a very simple and powerful idea, and could protect vulnerable workers. But the implications are far reaching, and would affect the entire small business community – because every instance where an individual is hired would require a complex assessment to establish correct status."
Julia Kermode, CEO of the Freelancer & Contractor Services Association (FCSA), added: "It is disappointing that the government is delaying but we are glad they appear to be considering the wider impact of issues at this uncertain time. It is much better to take a holistic considered approach that will have longevity than take a knee-jerk approach. 
"However we are also concerned that there is exploitation happening in some workplaces and this does need to be dealt with as a priority."
Chaplin added: "The government needs to take a holistic view of the whole market and start with a blank piece of paper to design something fit for the modern way of working. Any more legislative patches like this will be like pouring glue on the flexible workforce."
A spokesperson for the Department for Business, Energy and Industrial Strategy said: "Matthew Taylor's review threw up some complex ideas and was wide-ranging. It is quite right the government gives due attention to the recommendations."
There are around 1.1 million people in gig work in Britain, more than half of whom work as taxi drivers, delivery couriers, and in on-demand skilled building trades, cleaning, removals and DIY.
• Comment below on this story. You can also tweet us to tell us your thoughts or share this story with a friend. Our editorial email is recruiter.editorial@redactive.co.uk