Deliveroo ruling raises more questions over gig economy
Deliveroo ruling raises more questions over gig economy
16 November 2017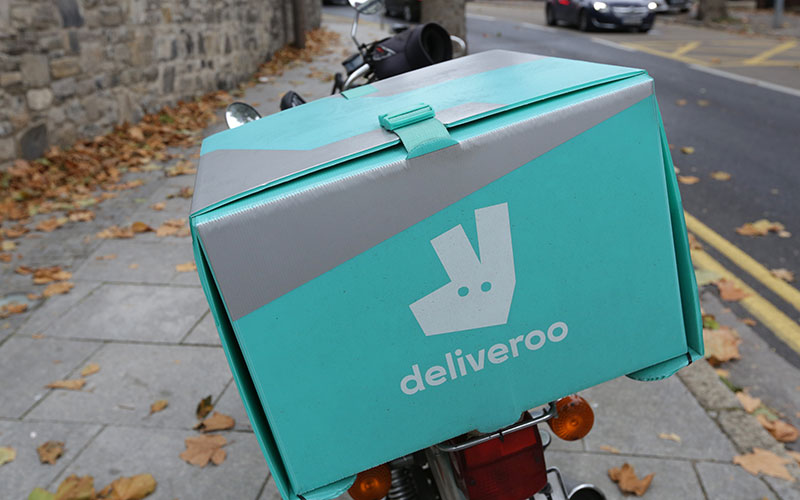 While labour law body the Central Arbitration Committee (CAC) has ruled that riders for online food delivery company Deliveroo are self-employed, questions remain over the status of individuals engaged in work across the gig economy.
Yesterday the BBC reported CAC had ruled Deliveroo riders are self-employed because of their freedom to 'substitute' – allowing other riders to take their place on a job, following a test case brought against the delivery company by the Independent Workers Union of Great Britain (IWGB).
Only last week Uber drivers won a victory a week ago when the taxi ride hailing app lost an appeal at the Employment Appeal Tribunal against an earlier decision to grant them workers' rights.
Nick Elwell-Sutton, employment partner at law firm Clyde & Co, said: "The CAC's ruling shows that the gig economy businesses are now reacting to the threat posed to their business models by individual's asserting 'worker' status. In some cases, as with Deliveroo, it will be possible to make changes to the contractual arrangement to tip the balance in favour of self-employment. However, in other cases that will prove very difficult. 
"While customers may not be concerned exactly who delivers their food on behalf of Deliveroo, a customer getting into an Uber car late at night will want certainty of the identity of the driver and that it has not been sub-contracted."
Meanwhile, Christopher Tutton, partner at law firm Constantine Law, told Recruiter Uber's case is more representative of the direction of travel in relation to the gig economy – namely that more and more gig economy companies are likely to find that their 'self-employed' contractors will be considered to be employees or workers for employment law purposes. 
"The Deliveroo decision is a rare case of a gig economy company winning in court. However the Deliveroo case was different to the Uber case in that it was an application for Union recognition made to the Central Arbitration Committee (who have jurisdiction over such matters). 
"Weeks before the hearing Deliveroo had amended their terms to allow riders to appoint a substitute and this made a telling difference, because a key test for assessing worker status is that the individual is required to provide their services personally. While this has worked for Deliveroo it is unlikely to be an easy option for Uber and other gig economy companies as substitution if drivers would make it difficult for them to maintain consistency of customer experience as well as meet their regulatory and health and safety obligations."
According to Dr Sybille Steiner, partner at law firm Irwin Mitchell, IWGB union's argument failed because the CAC was not satisfied that the drivers were workers. 
"The CAC seems to have accepted that the new terms in the agreements with the drivers about substitution represented the reality of the relationship. That point might be debateable, as evidence seems to have been limited. The CAC decision can be challenged on a point of law and, as with other statutory bodies, the CAC's decisions are subject to judicial review. 
"This decision is not binding on the courts and it remains to be seen whether it will have any influence on future decisions made by the courts regarding worker status." 
 
Also commenting on the case, Julia Kermode, CEO of trade association The Freelancer & Contractor Services Association (FCSA), said: "The Deliveroo result is good news for Deliveroo and those couriers who value the flexibility that comes with being a self-employed rider. The whole case hinges on the detail of the contract and the central arbitration committee found that these riders were self-employed because of their freedom to 'substitute' and allow other riders to take their place on a job.  
"This is an important clause but caution is needed as a contractual substitution is not the magic solution for any company looking to falsely deem its workforce as self-employed and shun its employment responsibilities. It is the working practices that should be borne in mind, not just the contract, and how that right of substitution might work in practice.
"If it is a genuine unfettered right of substitution that has been acted on in practice then the engagement starts to look more like self-employment; by comparison an employment relationship does not allow for such a substitution. Employment status is complex and what is important is that employers need to carefully consider how they engage their workforce whether they are genuinely employed or self-employed.  
"Large numbers of highly skilled professionals choose self-employment status because it gives them the freedom and flexibility to operate as a business in their own right."
"As the gig economy is on the rise we need to act to protect the vulnerable and precarious whilst not unfairly penalising genuinely self-employed people."