CONTRACTS & DEALS: 13-17 NOVEMBER 2017
CONTRACTS & DEALS: 13-17 NOVEMBER 2017
13 November 2017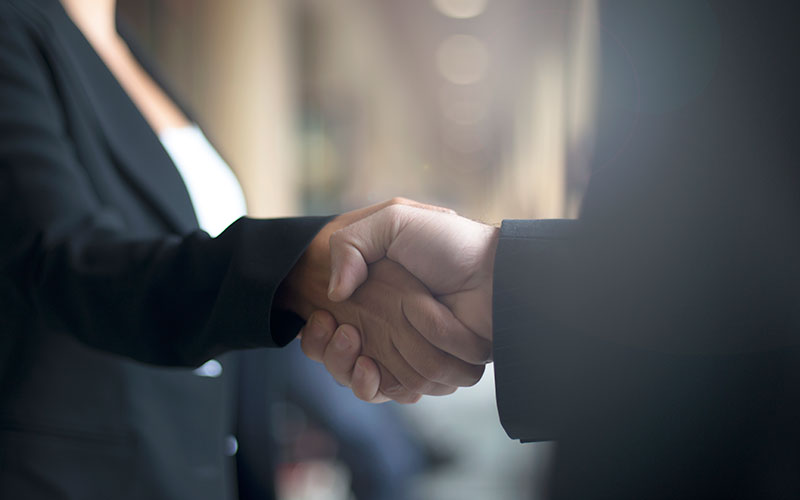 This week's contracts and deals include: ASC Connections, Bullhorn, FCSA, First Call Contract Services, Heart 2 HeartStaff Solutions, Hiring Hub, Larsen Howie, NPAworldwide, NRG, Randstad Germany, Workday
• Midlands-based engineering and IT recruiter ASC Connections has signed the Armed Forces Covenant. The Armed Forces Covenant is a promise from the nation that those who serve or have served, and their families, are treated fairly.
ASC Connections currently employs two ex-service personnel in its workforce and is aiming to further support the employment of veterans, service spouses and partners through its voluntary pledge. ASC will also strive to support any employees who choose to be members of the Reserve Forces.
• The Freelancer and Contractor Services Association (FCSA) has signed up insurance solutions provider Larsen Howie as a business partner.
• Contract services provider First Call Contract Services has revealed its sponsorship of local club Heybridge Swifts. The club narrowly lost out in the first round of the FA Cup to Exeter.
Recruiter reported on recruitment industry professionals who also had interests in two other clubs participating in this stage of the competition.
• Healthcare recruiter Heart 2 Heart Staff Solutions has purchased the assets and business of Heart to Heart Recruitment after it entered into administration.
The business has relaunched under the name Heart 2 Heart Staff Solutions with the same directors and management and will continue to provide the same services as previously offered. The move follows nationwide insolvency practitioner SFP completing the sale of the business and assets of the business.
In a statement SFP revealed Heart to Heart Recruitment, which began trading in Lincoln in April 2016 supplying specialist recruitment of healthcare assistants to care homes and regulated care homes in the private sector, ran into financial difficulties due to a loss in revenue after its biggest client entered into a Company Voluntary Agreement (CVA), which resulted in loss of funding.
Consequently, the company struggled to meet its payroll obligations to its contract staff, ie. care workers, resulting in the charge holder appointing SFP's Simon Plant and Daniel Plant as joint administrators of the company on 2 November 2017.
Following a valuation of the business, the joint administrators marketed it for sale, sought offers and concluded negotiations of the sale. All three of the firm's employees have been TUPE transferred to the new business.
• Online marketplace Hiring Hub has raised a £1.4m round of investment led by investors Maven Capital Partners, on behalf of the Northern Powerhouse Investment Fund.
The firm says the investment will enable it develop its proprietary platform, invest in marketing activity to fuel growth, and strengthen its leadership team.
• Global recruitment network NPAworldwide welcomes a number of new members. Based in Australia are: People Intelligence Recruitment, Champ Resources, Forsite Recruitment, Howard James Career and Recruitment, MVP Global Executive Search and Snap Talent International.
Muster Recruit from New Zealand and GlobalHunt India from India also join the association. US recruiters The Organic Recruiter and The Strive Group, McCardle Williams based in Singapore and Sunrock Recruitment in the UK also signed up. 
• North-East headquartered recruiter NRG has been chosen to partner with the NHS Business Services Authority (NHSBSA) to recruit senior executives. NRG's Scot McHarg, executive managing consultant, is leading the search and selection for two strategic roles – a director of strategy, business development and a director of finance & commercial services.
Both posts will work closely with the Authority's new leadership team led by its CEO Alistair McDonald and board, to help deliver strategic goals and ambitions of NHSBSA and secure its position as the delivery partner of choice for the NHS.
• Recruitment software provider Workday has announced that software technology firm Software AG has selected its Workday Human Capital Management (HCM) to optimise HR operations and processes globally. Software AG says it selected Workday technology due to its ability to provide a single, unified cloud HR system to standardise core HR processes and streamline HR operations across the organisation.
• Recruitment giant Randstad's German operation Randstad Germany has chosen Connexys by Bullhorn as its recruitment software partner to support its future growth strategy. In a statement, Randstad Germany said it will use Connexys by Bullhorn, built on Salesforce's Force.com platform, to optimise the speed and quality of its consulting services.