Bognor agency receives huge response after television documentary
Bognor agency receives huge response after television documentary
27 November 2017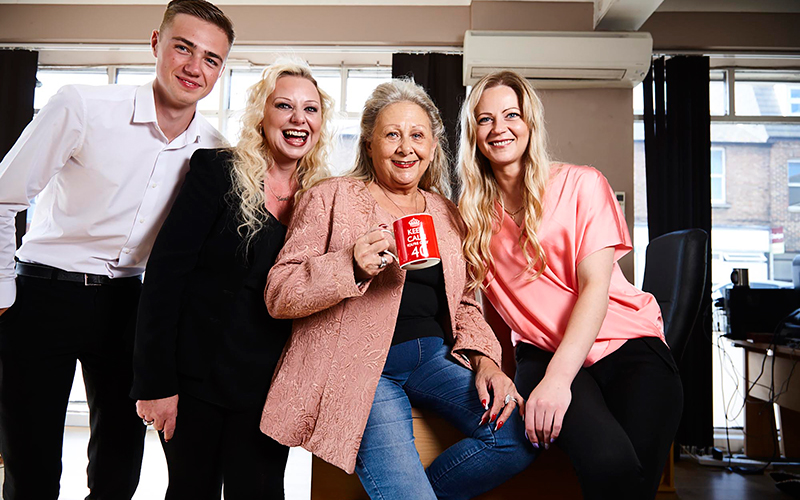 Bognor Regis recruitment firm Opus Loco said it has been overwhelmed with the response to its television debut this month on Channel 4 in British Workers Wanted.
Just what do you do when 98% of your employees are from Eastern Europe, are planning to leave following the Brexit vote, and you can't find enough British workers to take up the slack? 
The response from both fellow recruiters and from job applicants has been encouraging, said agency owner Sarah Duke.
"I've had lots of professionals connected to the industry saying 'I feel your pain. We watched your programme and it was amazing. We experience exactly the same problems where we are'," she says. 
"From Glasgow to Chester, the social media response – through Twitter, LinkedIn and so on – has been huge."
The recruitment firm sources a staggering 98% of its employees from eastern Europe and, after last year's referendum, has been forced to look for more and more British workers to fill roles such as gardeners, catering and warehouse staff.
Owners Duke and Gaynor Heath, who both voted Brexit in June 2016, have been in the industry for two decades and believe the temporary, low-skilled jobs being vacated by Europeans will eventually be plugged by Brits.
"We had a big response after the programme went out, with lots of Brits coming in to the office. The day after the programme aired we had lots of emails and people wanting to be placed in jobs," said Duke. "For about three to four days after the show it was very busy indeed."
Are they fighting a losing battle? As the show's producers put it before the show was broadcast, "Take-up for temporary work isn't as forthcoming as they hoped, and as the 18-year-old son of one of them says: 'I'd rather just hang out with me girlfriend than get a job'."
As for Brexit, Duke added, "In hindsight, would I vote Brexit again? No, but we're in and we have to deal with it. Gaynor would still vote Brexit."