CONTRACTS AND DEALS: 9-13 OCTOBER 2017
CONTRACTS AND DEALS: 9-13 OCTOBER 2017
9 October 2017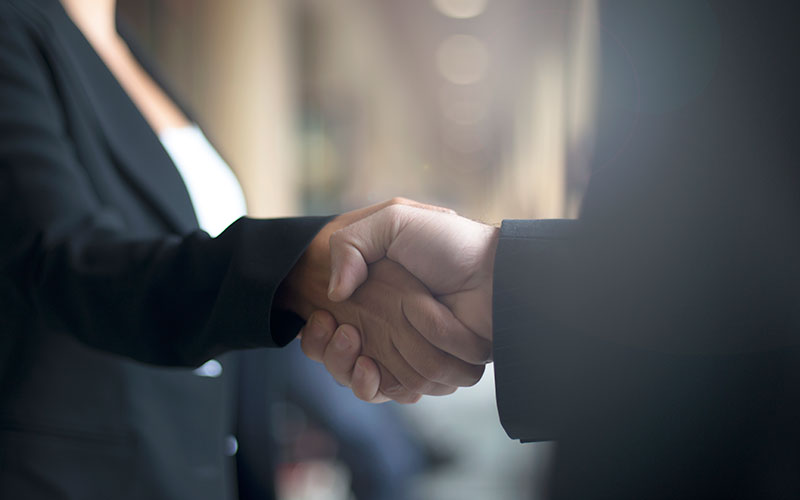 This week's contracts and deals include: Brazen Technologies, Command Recruitment Group, gap Personnel Group, GRAHAM Construction, InterQuest, Jobs2Careers, Prime People, Primestaff, Support to Perform, Vacancy Filler
• Recruitment technology firms Brazen Technologies and Jobs2Careers have formed an alliance. The move sees Brazen and Jobs2Careers integrate their services into one solution aimed at helping employers improve their quality of candidates and time-to-hire.
Brazen helps organisations attract, convert and hire more candidates through live and personalised recruiting experiences. Jobs2Careers is a provider of data-driven job advertising solutions.
• Multi-sector recruiter gap Personnel Group has acquired a stake in North Wales-based national training provider kickstart2Employment.
The deal sees the two organisations support customers that require training and employment solutions, which the firms say is becoming increasingly prevalent due to the UK's 42-year low unemployment rates and the introduction of the Apprenticeship Levy in April 2017.
• GRAHAM Construction has partnered with human performance specialists Support to Perform to develop a £1.1m skills development programme aimed at helping the Northern Ireland-based construction firm attract and retain the talent.
The bespoke personalised development programme focuses on the behavioural, emotional and personal resilience of every member of the firm's 1,500 strong workforce.
Regional development agency Invest Northern Ireland has offered GRAHAM more than £318k towards its skills investment.
• Technology recruiter InterQuest has appointed Allenby Capital as its nominated adviser (NOMAD) and Peterhouse Corporate Finance as its broker. Consequently, the suspension of trading in the firm's shares on AIM has now been lifted.
The firm's shares were suspended from trading on AIM last month after it failed to appoint a replacement NOMAD and broker for investment bankers Panmure Gordon.
• Global professional and technical recruiter Prime People's Hong Kong subsidiary Macdonald and Company has acquired 60% of the equity of Hong Kong-based recruiter Command Recruitment Group for HK$9.9m (£1m).
Operating across Asia and the Middle East, from its Hong Kong headquarters, CMD specialises in providing professional and executive staff for the construction and engineering, design & development, infrastructure and professional services sectors.
The group has the option to acquire the remaining 40% of the business after 30 June 2018, while CMD's key management will remain on board following the deal.
• Scottish recruiter Primestaff has extended its sponsorship of professional rugby club Glasgow Warriors for a second successive season.
To showcase the array of roles that Primestaff has on offer, six Warriors took part in a job swap while decked out in full kit. Among them were Scotland internationals Johnny Gray and Richie Vernon, who traded in their normal duties on the pitch for a stint at reception and the store room respectively. Meanwhile, centre Sam Johnson showed some spark in his new role as an electrician.
Their exploits have featured in a video.
• Stonbury, a specialist contractor to the water industry, has chosen Vacancy Filler's end-to-end online system to help it with all its recruitment, onboarding and induction requirements.
The agreement covers the Vacancy Filler ATS (applicant tracking software) and the Vacancy Filler Onboarding and 'Connect' Induction and communication modules.