CONTRACTS AND DEALS: 2-6 OCTOBER 2017
CONTRACTS AND DEALS: 2-6 OCTOBER 2017
2 October 2017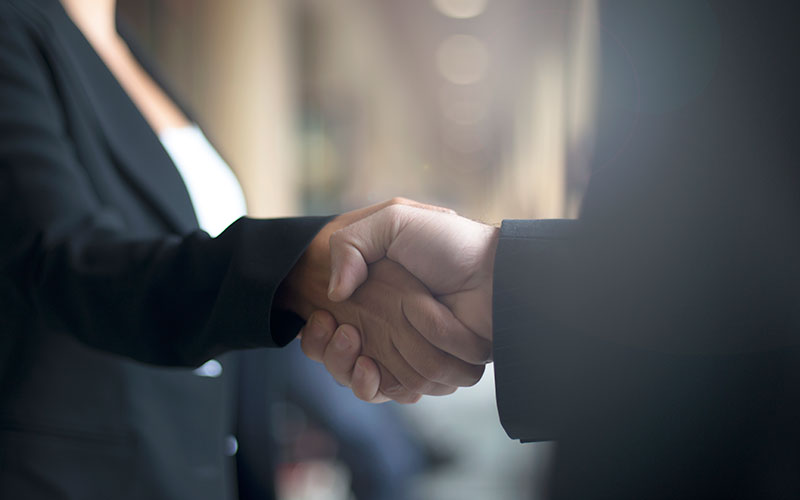 This week's contracts and deals include: Adecco, Advorto, Beeline, IKEA Group, Kallidus, Mullin International, Nationwide Building Society, Palletways, Surgify, TaskRabbit, Triple Seven Group, Vidu, Workday
• Recruitment giant Adecco has acquired New York-based career transition firm Mullin International.
Mullin, a provider of individual career transition solutions, redeployment solutions and executive coaching, will be integrated into the Adecco Group's subsidiary Lee Hecht Harrison, a provider of career transition and talent development solutions. Terms of the transaction have not been disclosed.
• Nationwide Building Society has chosen Beeline, a specialist in software solutions for managing the extended workforce, to provide the building society with vendor management system (VMS) technology.
The deal sees Beeline provide a complete VMS technology solution for non-permanent workers, working with the building society's new Workforce Supply Management team (WSMT) to put together a total workforce management solution for the business.
Nationwide has a non-permanent workforce of around 25% of total staff. These workers range from traditional temporary workers and contractors, through to consultants and staff who provide a range of domiciliary support services from cleaning to catering to security.
Non-permanent workers require building and/or systems access, and are sourced via a number of supplier models across an array of commercial and non-commercial engagements, including Statement of Work (SOW), managed services, outsourcing and consultancy.
• Provider of learning and talent management solutions Kallidus has acquired recruitment software provider Advorto. The joining of forces of the two companies creates a single provider of a SaaS (Software as a Service) end-to-end solution for learning, performance, 360, recruitment and talent management dedicated to helping organisations manage the entire employee development life cycle more effectively.
• Furniture retailer IKEA Group has acquired on-demand workforce company TaskRabbit. TaskRabbit currently operates in the US and London, and will continue to function as an independent company.
Asked whether the acquisition would result in TaskRabbit 'tasker' contractors becoming employees or if any other terms of employment would change following the deal, an IKEA spokesperson told Recruiter in a statement that taskers are independent contractors and as such do not have an employment relation with TaskRabbit or IKEA Group.
"Consumers ('clients') select the taskers on the platform and arrange the assignment themselves, supported by the platform," the spokesperson added. "TaskRabbit maintains guidelines and best practices to ensure both clients and taskers act in a way that promotes an efficient and trustworthy marketplace."
• Triple Seven Group, a private equity provider for recruitment agencies, has partnered with start-up Surgify to launch a mentorship programmed aimed at helping more young people take their first steps in entrepreneurship.
Through the programme, they match student and graduate entrepreneurs, who have a winning business idea, with experienced business leaders who can offer strategic advice and guidance to help their mentees build their businesses from the ground up.
• Pallet delivery network Palletways and video-based logistics recruitment platform Vidu are jointly offering mandatory Certificate of Professional Competency (CPC) driver training for selected vacancies.
The two companies are offering certain drivers without the certificate the opportunity to secure a job and have their CPC training and certification funded, with exclusive vacancies hosted on the Vidu platform.
Initially launching the scheme in South Wales and South England, Palletways is looking for 30 drivers who are either Class 2 multi-drop or HGV qualified, and if successful are looking to roll the initiative out nationally across all-level driver roles by the end of the year. To qualify drivers will need to apply via the Vidu platform and stay employed with Palletways for at least 12 months.
• Global provider of specialised products and engineered solutions Alfa Laval has selected recruitment software provider Workday's human capital management software to lead the transformation of its people management processes.