Recruiting on the go? It'll make you feel better
Recruiting on the go? It'll make you feel better
25 September 2017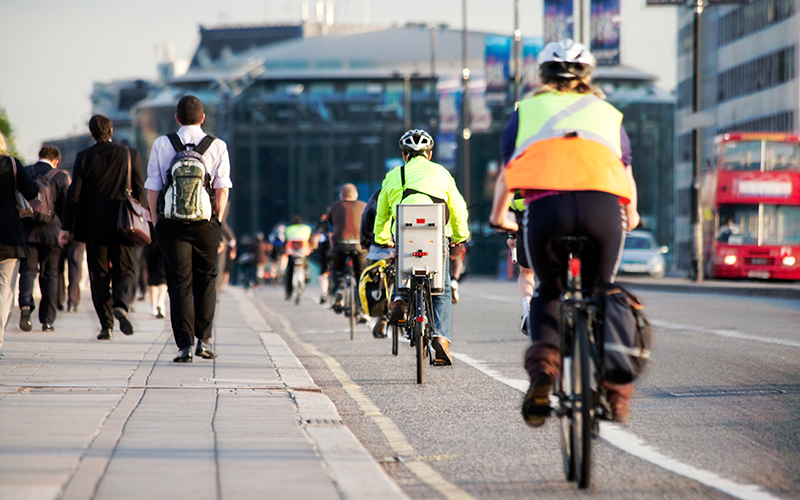 As new research reveals the average UK adult spends twice as long on the loo as they do exercising, ukactive has come up with its top exercises desk-bound recruiters can incorporate into their day.
ComRes research, released this week ahead of National Fitness Day on Wednesday (27 September), reveals British adults say they are on the loo for an average of 3 hours and 9 minutes each week, compared to just 1 hour and 30 minutes spent doing moderate exercise, such as fast walking or riding a bike.
With this in mind, ukactive, an industry association promoting the interests of commercial fitness gyms and leisure centres, has devised five exercises you can work into your day.
Use the stairs: Walking up stairs is a really good way to keep active, but how often do we actually do it? Make it a habit to use the stairs rather than the lift – start by aiming to take them once a day, then work up until it's an automatic impulse.
Get active on your commute: If you are can cycle or walk to work, this is a fantastic way to squeeze activity into busy work schedules. Clearly though, not everyone lives close enough for this to be a realistic option. You can always get off the train or bus a stop early to incorporate some added activity into your travels.  
Walk around the office: Today's technology means you rarely need to leave your desk to accomplish work tasks – but that doesn't mean you shouldn't. Try walking over to a colleague to ask a question rather than email, putting the printers at the far end of the office or getting up to stretch regularly. All these will add that little bit more activity to your day.
Sweatworking: Meeting with a client or colleague? Rather than meet in a stuffy boardroom or a coffee shop, why not take them along to an exercise class or even just arrange a walking meeting? Exercise lifts moods and can help individuals bond, so it might help you get a deal over the line as well as be more active.
Try a standing desk: If it's possible in your office, standing up to work can be a great choice. Standing engages more muscles and burns more calories than sitting, as well as improving posture and reducing back pain.
• Does your company help you to be more active at work? Let us know! Email us at recruiter.editorial@redactive.co.uk or tweet us below to tell us your thoughts. We will run comments online in a round-up at the end of the week.