NEW TO THE MARKET: 11-15 SEPTEMBER 2017
NEW TO THE MARKET: 11-15 SEPTEMBER 2017
11 September 2017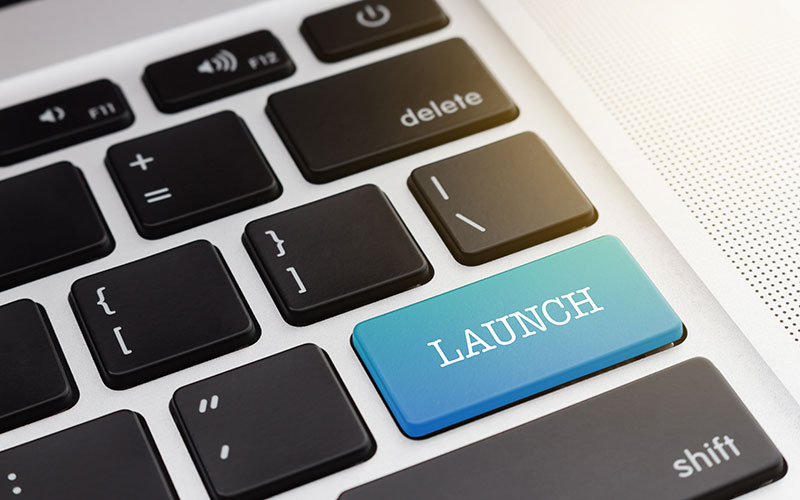 Latest new launches, openings or products within the recruitment industry, including: BlueFinity, cut-e, Elitegroup, FleishmanHillard Fishburn, Monster, NC Associates, PAPA, S2recruitment.co.uk, Supertemps
• Software provider BlueFinity's rapid app development platform Evoke has launched a timesheet and expenses app.
The app, available across different platforms including iPhones, desktop, android phones, offers: full candidate, client and agency access if required; timesheet and expenses submission and approvals; email notifications for submitted and approved timesheets; the ability to use mobile or tablet camera to capture expense receipts
• Assessment specialist cut-e has launched a customisable, online game-based assessment called playAssess, which enables recruiters to embed specific ability tests and other measures.
The game involves an alien named Odd, who has invaded Earth and taken over the top floor of a skyscraper. To save the city, job candidates have to get into the building's elevator and complete a series of challenges, set by Odd. Each challenge is one of cut-e's assessments, which includes 30 different ability tests, covering verbal and numerical abilities among other evaluations.
Any of these tests – and any other cut-e assessment – can be embedded into the cover story of playAssess, to provide job-relevant insights and an enhanced candidate experience. 
The game, available in 15 languages and optimised to run on a range of devices, can be used as pre-selection tool for a range of different job roles, from apprentices, high-volume customer-facing positions and seasonal jobs up to junior management roles, while its duration of depends on how many tests are added.
• James Caan-backed IT recruiter Elitegroup has opened an office in Paris. The firm says its decision to open a Paris office, based in the 7th district of Paris, will bring Elitegroup in closer proximity to its growing list of SME and enterprise clients in France.
Samir Harrad, who joined the firm in January, will head up the new office.
• London-based PR staffing specialist FleishmanHillard Fishburn (FHF) has launched its brand campaign – #LISTENINGFACE. 
The firm says the campaign is part of a "comprehensive" listening exercise, which inspired the #LISTENINGFACE brand campaign. It reflects that the power of listening – to colleagues, partners and clients – is at the heart of everything the agency does.
The campaign is being promoted externally through a media partnership and a widespread social media campaign. The agency has also unveiled a raft of changes to employees' working hours, benefits and incentives to stand out as the employer of choice in London's highly competitive PR market.
Among the changes announced is the discarding of the traditional nine-to-five workday with flexi-time installed, with employees are also encouraged to dedicate up to 2.5 hours each week for personal fitness at any suitable time during those hours.
Other measures introduced include:
Passion Projects: A Dragons' Den-style competition open to all employees who can pitch for money from a £10k annual pot, with up to £600 available to any one individual, to follow a passion outside of work – whether that involves charity work or going on a writing or cookery course.
Side Hustle: Flexible hours plus company support and resources to help employees commit regularly to other jobs and activities away from FHF – be that volunteering, blogging, baking, politics, arts or fitness.
Parent Power: Staggered return to work hours for all parental leave returners, along with a number of additional benefits designed to ease the pressure of balancing work and family life.
• Job board Monster has launched Power Job Ads, a solution aimed at connecting businesses with relevant candidates wherever they are online.
Power Job Ads enables recruiters to engage with active and passive candidates every time they post a vacancy – through the Monster network, through social media and through targeted behavioural marketing that reaches the sites and apps people are using every day. Results are displayed and tracked in a single report so performance can be monitored throughout the campaign.
• Accountancy and finance staffing specialist Nixon Caunce Associates has rebranded as NC Associates.
• The Pizza, Pasta and Italian Food Association (PAPA) has launched a new recruitment site. The site, www.jobs.papa.org.uk, encourages people to develop careers in the industry and helps promote the job opportunities the industry offers. It has already received support from some of the UK organisations, with Pizza Hut, Stateside Foods and Harrods registering roles.
• North Wales recruitment firm Supertemps has launched S2recruitment.co.uk. The new online platform targets candidates seeking IT, senior management and technical vacancies with salaries £30k and above.