Low unemployment doesn't help talent shortage
Low unemployment doesn't help talent shortage
13 September 2017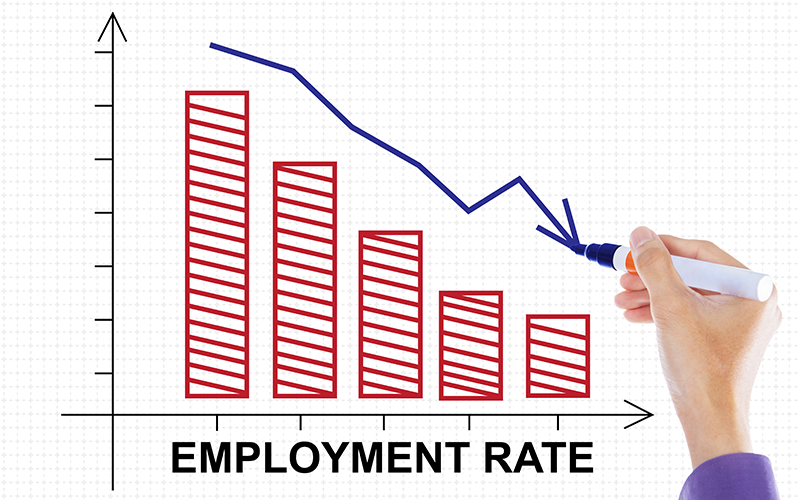 UK unemployment has hit a new 42 year low. Figures reveal UK unemployment fell by 75,000 in the quarter to July.
Official figures show the jobless rate is down to 4.3%, while there were 32.14m people in work, 181,000 more than for February to April 2017 and 379,000 more than for the year previous.
Lee Biggins, founder and managing director of CV-Library, pointed to a UK labour market that is "continuing" to stand strong in the face of uncertainty. 
"It's extremely promising to see that the national employment rate is climbing and our own data found that candidate appetite picked up in July, with applications soaring in key cities across the UK. What's more, job vacancies increased by an impressive 8.3% year-on-year and even higher in cities such as Brighton, Manchester, Leeds and Edinburgh."
Meanwhile, Doug Monro, co-founder of jobs search engine Adzuna, said: "The ongoing Brexit battle and stringent salaries hitting a three-year low have, so far, had little impact on the volume of vacancies in the labour market. UK advertised roles continue to surge, with more than 1.2m openings currently listed on Adzuna."
Mariano Mamertino, EMEA economist at global job site Indeed, said the figures dispel the idea that falling unemployment will lift wages. "Economic textbooks suggest the UK's falling unemployment rate will eventually ride to the rescue of the millions of Britons suffering from falling real wages.
"But so far the theory has failed to keep up with reality. With consumer prices now rising at an eyewatering 2.9% a year, most people's pay packets aren't even close to keeping up."
And careers site totaljobs' HR director David Clift called the figures evidence of the continued strength of the job market this year. "It's a positive sign to see continued growth from May to July, particularly amid what was clearly a turbulent political period.
"Moving forward we can continue to be cautiously optimistic as the job market remains stable, despite ongoing political uncertainties both at home and abroad. That doesn't mean government or the private sector should rest on its laurels, however, and robust employment strategies must be used to spur further improvements."
Recruitment & Employment Confederation CEO Kevin Green said: "Businesses continue to hire, despite economic and political uncertainty. The fact that 379,000 more people are in jobs compared to a year ago is great news.
"However, inflation is increasing and real wages are failing to keep up, so many people will be feeling a pay squeeze. Our data suggests that in many areas of the jobs market employers are offering more money to new recruits in order to secure people with the skills they need. 
"With unemployment now at 4.3% it's going to get even harder for employers to fill jobs. There are just 1.9 unemployed people for every vacancy. This challenge is being exacerbated by a fall in net migration from the EU. The idea that there are enough people in the UK ready and willing to take the jobs available is unrealistic.
"Businesses can only grow if they have access to the people and skills they need. It is essential that the government recognises this by developing an evidence-based immigration system that will support the economy."
• What do you think? Are you optimistic about the state of the UK job market? Email us at [email protected] or tweet us below to tell us your thoughts. We will run comments online in a round-up at the end of the week.