Domestic talent can't fix low-skilled job challenge say recruiters
Domestic talent can't fix low-skilled job challenge say recruiters
6 September 2017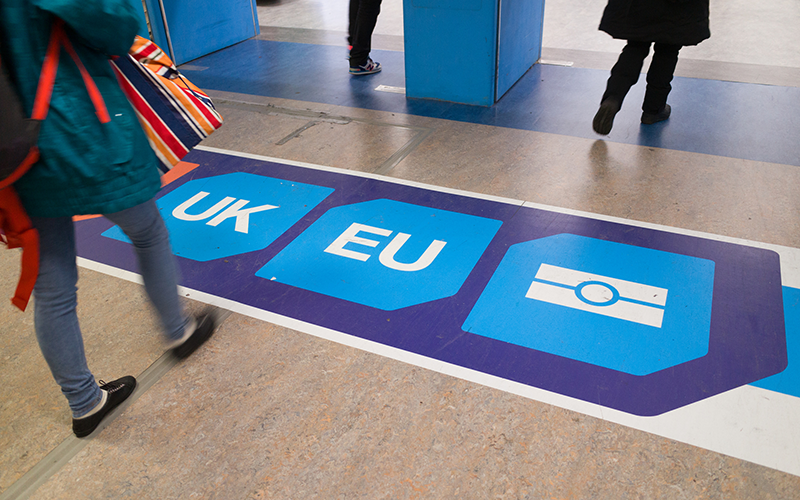 Recruiters warn leaked government plans about how Britain's immigration system could work post-Brexit risk major labour shortages, with domestic talent unable to fill resulting skills gaps.
The proposals set out in a leaked document, obtained by the Guardian but not signed off by government, include:
Ensuring firms recruit locally unless they can prove an 'economic need' to employ EU citizens, with these firms facing a possible a skills tax to boost training of UK workers should they still chose to employ unskilled EU staff
A cap on the number of unskilled workers coming to the UK to work from the EU
The introduction of a salary and skills threshold
Stopping EU migrants from looking for jobs in the UK
Ending the right to settle in Britain for most European migrants
Introducing restrictions on their rights to bring in family members.
The proposals, which would not affect EU nationals already living and working in the UK, would come in after a period of up to three years following Brexit.
Commenting on the leaked plans, Gethin Roberts, managing director at Drivers Direct, a transport and logistics staffing specialist, called on government to better define what 'low skills' mean, adding the UK's migration system post-Brexit needs to focus on skills required rather than the level of skills of workers.
"They need to define 'low skills' because government seem to be quite happy to say if you have got what they would class as a high-skill level then you can come into the country but if you are low skilled, but still essential in my opinion, you may not be allowed to stay or work in the country. They need to listen to the industry and decide who has that shortage and who can come into the country based on the skills we require – not on the level of the skill."
Roberts told Recruiter he anticipates current labour shortages of drivers would worsen under these plans, adding while 30% of his drivers are from the EU, he knows of some companies where 70% of their drivers are from the EU.
"Whilst we don't have enough people in the logistics industry to fill our vacancies we have to have a mixture of European and UK [workers] and of course try our best to bring more people into our industry. Places like the Institute of Logistics and the Trade Transport Association are going to schools and colleges, and trying to get more people to join the logistics industry."
Roberts added it is difficult to predict how long the transport sector would need to properly adapt to these new rules post-Brexit to ensure it has enough talent in place.
"As the economy grows, so does the need for drivers… We have got government saying the economy will grow after Brexit, so presumably there will be a bigger shortage of essential skills."
Meanwhile, Andy Hogarth, CEO at Staffline, which operates in industrial sectors, told Recruiter persuading EU workers to come over to fill current skills gaps is getting harder.
"We are seeing people going to Germany and Austria because of pay rates. Pay rates are broadly the same but the Euro is stronger and therefore you get more zloty or whatever for your pound. So it's more attractive to go and work in Western and Central Europe than it is to come here.
"On top of which you've got Brexit and people feeling less welcome into the country. This proposal will just add to the unfriendliness of the UK. Where people have a choice of where to go, they are less likely to come here and more likely to go to mainland Europe."
And Hogarth adds the plans could risk long-term talent shortages as there are only so many UK workers that can be helped back into work.
"The measures they are describing will lead to greater labour shortages in years to come. So not tomorrow – this is a three year transition and it tips it down the road three years."
And according to Toby Holt, director at hospitality recruiter Hesketh James, the hospitality sector is struggling to fill roles even without the immigration restrictions Brexit will bring.
"The growth figures for the hospitality sector over the next five years are phenomenal. We already have a labour shortage without the restrictions in place," he says.
"It will definitely have a detrimental affect on our industry. It's basic supply and demand – demand over the next few years will outstrip supply.
"If you look at the percentage of domestic workers that work within the hospitality space – certainly in the low grade positions – it's absolutely shocking, so there definitely going to be a rift."
Also commenting on the proposals, Recruitment & Employment Confederation (REC) CEO Kevin Green called on government to properly consult recruiters and employers before putting any plans with regards to UK immigration arrangements in place.
"It's important that the government talks to recruiters and employers who understand the realities of various sectors of the labour market, and that policy isn't drafted on the basis of broad terms like 'low skilled' and 'high skilled', which can be interpreted in many different ways.
"Applying the criteria used in the current visa system for non-EU workers, 60% of the whole UK workforce would be classed as 'low skilled' as they earn under the qualifying threshold of £30k. Severely limiting access to such workers from the EU would mean fewer nurses, electricians and chefs – vacancies that our members say are already hard to fill.
"This is a leaked paper with no formal policy status so we can draw no real conclusions from it. It's at least reassuring that in this draft the government appears to be committed to engaging with business to decide the details of any new immigration system. To get the best outcome for British workers and British businesses, it's important that the government focuses on evidence-based solutions."
In a statement a government spokesperson said it does not comment on leaked draft documents, adding: "We will be setting out our initial proposals for a new immigration system, which takes back control of the UK's borders later in the autumn."
• Want to comment on this story? Email us at [email protected] or tweet us below to tell us your thoughts. We will run comments online in a round-up at the end of the week.