CONTRACTS & DEALS: 4-8 SEPTEMBER 2017
CONTRACTS & DEALS: 4-8 SEPTEMBER 2017
4 September 2017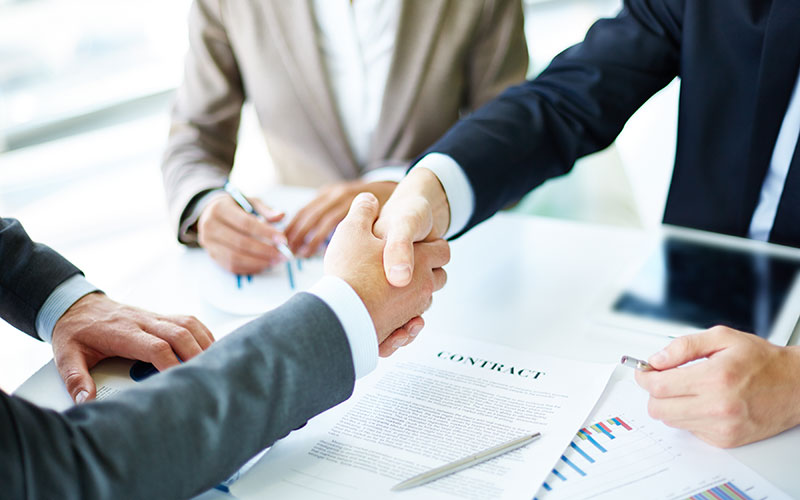 This week's contracts and deals, including: Clinical Professionals, Kelly Services, NonStop Recruitment, Pathway CTM, RGP, Sheffield Haworth, Syft, taskforce, Technicon Design, The Curve Group
• Healthcare recruiter Clinical Professionals has joined an alliance of specialist providers of life sciences services known as The Health Science Business Gateway, launched to support overseas companies seeking to start business operations in the UK.
The alliance, which also includes healthcare consultants BG Healthcare, clinical research organisation Illingworth Research Group, consultancy Roboleo & Co and regulation affairs consultancy TRAC Services, will provide support in areas such as regulation, R&D, market development, technology assessment, NHS Access, talent landscape and business law.
Clinical Professionals will provide the recruitment services aspect of this support to firms seeking a UK launch.
• Recruitment giant Kelly Services has acquired teaching staffing specialist Teachers On Call in the US. Teachers On Call will operate under its own brand with its current staff. Terms of the acquisition were not disclosed.
• NonStop Recruitment, the pan-European multi-specialist consultancy, has partnered with employability company Pathway CTM.
Under the agreement, Pathway will help find talent to come and work at NonStop, although NonStop says there is no reason why Pathway's services cannot be extended to help its clients in future. However, this would be dependent on the roles in question.
• US-based consultancy company RGP has acquired German interim management provider taskforce.
In a statement, taskforce revealed it will continue to operate independently in the market under its current brand name with the strapline 'an RGP company' added to its name. The current management team will stay on with the business.
• Global executive search, interim consulting and talent advisory firm Sheffield Haworth has acquired nbi Consulting, a specialist global executive search and talent management firm operating in the business & professional services sector.
As part of the acquisition, nbi will become part of Sheffield Haworth's global business and professional services practice.
• On-demand temporary staffing app Syft has attracted a further £6.1m in funding. This latest funding round, led by Spotify's first investors Creandum also includes backing from PROfounders Capital and Colle Capital, alongside existing angel investors such as former heavweight boxing champion David Haye and Lord Young, taking Syft to an overall £8.7m total funding in 20 months.
• Technicon Design, a specialist supplier of design recruitment and studio services to the automotive industry, has been bought by France-headquartered global engineering group Segula Technologies.
Technicon Design provides creative design, design modelling, visualisation and specialist staffing to automotive manufacturers across the globe and 400 people worldwide in the US, Germany, the UK, Europe and China.
International mid-market M&A and debt advisory firm Livingstone's business services sector team advised on the deal.
• Recruitment and HR outsourcing company The Curve Group has been appointed by Bloom as its exclusive HR outsource provider. Bloom specialises in bringing together a community of buyers and suppliers to help the public sector buy and manage professional services better, via a single supplier solution.