Antal vs Gattaca in Great North Run's battle of the recruiters
Antal vs Gattaca in Great North Run's battle of the recruiters
Graham Simons
5 September 2017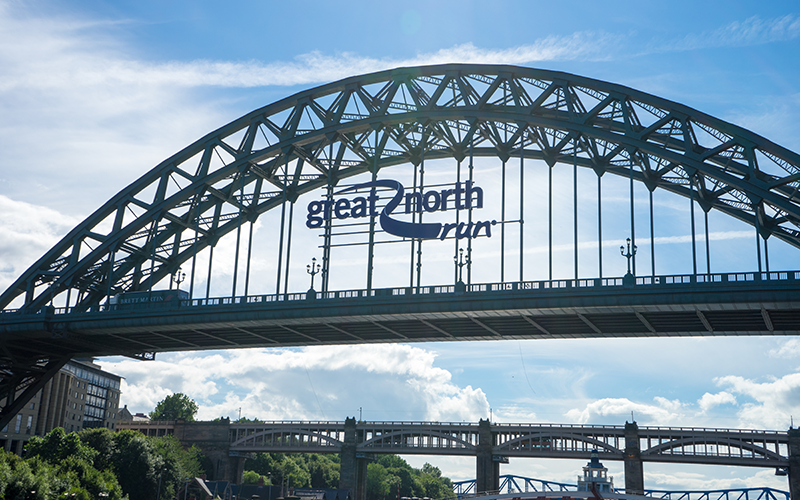 Antal's group CEO and chairman Tony 'Bad Lose' Goodwin is set to take on Gattaca CEO Brian Wilkinson at this Sunday's Great North Run.
Speaking ahead of the two titans of recruitment's race in aid of the British Heart Foundation and Alzheimer's Society charities, which sees competitors run between Newcastle and South Shields, Goodwin revealed to Recruiter his training has been hampered. He has had to attend an important investor meeting in Kazakhstan this week, meaning he could not go on a planned 13-mile run yesterday.
However, Goodwin added he has managed to get on the treadmill this morning, as evidenced here on Twitter, and while he concedes a lot of people could beat him in Sunday's run, he will be "relentless", with nothing stopping him from completing the distance.
"I'm not going to stop, [even] if I get cramp, a pulled muscle – I'm not going to stop running.
"I'm running for the British Heart Foundation and my dad did have a heart attack a year younger than me, which is why I'm running for them but that's the only thing that will stop me running. I'm not going to walk."
And while Goodwin says he's not a good loser, he believes he is a magnanimous winner.
"I'm not a good loser but I think I'm quite a magnanimous winner. I'm always happy to give everybody credit but in this instance because it's more to do with charity than winning medals or winning deals, then I think I will be fairly magnanimous if I lose because I know I've had obstacles that I didn't expect – like a trip to Kazakhstan 4,000 miles away and that had to be done….
"As the children at school used to tease me – 'Mr Bad Lose [Good win/Bad lose – geddit?] is always trying to win'."
Meanwhile, Wilkinson, who said the idea to compete came from him hitting 60 last year, and who is six years Goodwin's senior, told Recruiter his rival could have an advantage in that he has run the race before, while he is a Great North Run virgin. Although he adds he'll be going out of his way to win.
"I'll be busting a gut to beat him but one has to be realistic and I'm 11% older than he is, so I should have an 11% handicap to make it fair. Up until two months ago I'd never run further than 10km and I'd only done that once for a charity thing. I'd never done anything like this distance.
"I started adding a mile every time I went out for a run and finally did 13.1 miles by running three times around Hyde Park a couple a weeks ago and I haven't done anything since, other than short runs. I was on holiday in Italy last week and I did about 3 miles a day for about five days but in intense heat – about 35 deg heat. And that's the last training I would have done for it because the advice is you shouldn't do anything in the week before, so I'm just taking it easy this week.
"I'm confident I'll be able to go the distance."
But Wilkinson adds he has a secret weapon in that while Goodwin may win beat him on the day, there is another Wilkinson in the race.
"There's more than one Wilkinson in the race. If I don't beat him my little brother Gary, who also works in recruitment, certainly will."
And Wilkinson does have one other advantage in that he originates from the North East. "I haven't lived up there for 40 years… but I do know the terrain. I know when the hills are coming up."
Goodwin is running for the British Heart Foundation, with the aim of raising a minimum of £3k, while Wilkinson is running for the Alzheimer's Society, a charity close to his heart following the loss of his father to this disease.
For those wishing to support the dynamic duo, please visit their fundraising pages:
Brian Wilkinson: http://uk.virginmoneygiving.com/BrianWilkinson1
Tony Goodwin: https://www.justgiving.com/fundraising/tony-goodwin2017 
Look out for the two recruiters during BBC1's coverage of the race this Sunday.
• Want to comment on this story? Email us at recruiter.editorial@redactive.co.uk or tweet us below to tell us your thoughts. We will run comments online in a round-up at the end of the week.