Advice on what to do after you sell your recruitment business
Advice on what to do after you sell your recruitment business
Colin Cottell
18 September 2017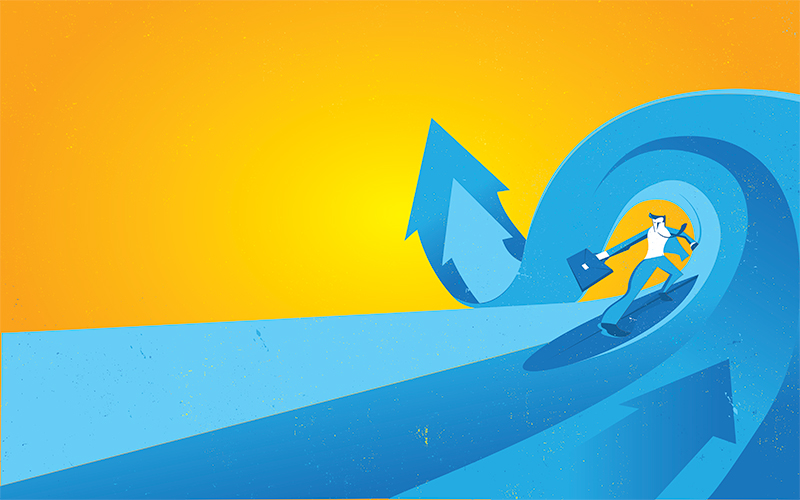 Recruiters who sell their businesses shouldn't rush into making any quick decisions about what they want to do next.
That's the view of Mark Znowski, co-founder of Staffgroup, who sold the company to Cordant Group, realising an eight-figure sum for himself in 2015. "I managed 130 people directly or indirectly and it is quite exhausting after a bit, so you may never want to manage people ever again, or conversely you may be addicted to the buzz and that kind of chaos," Znowsksi told Recruiter.
Znowski and other recruitment entrepreneurs elaborate on their experiences after selling their recruitment businesses in Recruiter's October issue, out later this week.
As for when to decide what to do with any proceeds, Znowski advised: "Work out where you want to be in your life, but you have got to leave it six months before making a decision that suits you."
Znowski said the six months gardening leave imposed on him and fellow founder Paul Flynn after selling Staffgroup taught him valuable lessons about what he wanted to do in the future. "I realised that I didn't enjoy that period as much as I expected. I like to be busy," he said. 
Znowski has used that period of reflection to launch himself into the next phase of his professional life as an investor, both inside and outside recruitment.
As the feature in the upcoming October issue of Recruiter portrays, Znowski is one of a new wave of recruiters, who having sold their businesses for significant sums, have chosen to go down the route of using their wealth to invest in a range of companies across different sectors, including virtual reality, healthcare, data analytics and even fashion. 
Fellow recruiter turned investor Zack Feather, who sold his stake in international healthcare recruiter Asclepius Global in 2013, and has since invested in eight different enterprises, told Recruiter: "Preparing yourself for the next journey is the hardest thing.
"A lot of people panic and think, God I have been so used to working 100 hours a week, what do I do with my life next? I must do something. That is where people make the mistake of investing in things they don't know about," said Feather. "They feel they need to keep busy, and that is their downfall. You can lose a hell of a lot of money easily."
Ex-Synarbor CEO Dean Kelly, who now invests in both recruitment tech and recruitment companies, told Recruiter that while investing in other people's businesses is risky "it is exciting at the same time, which is probably what gets us up in the mornings".
• Want to comment on this story? Email us at recruiter.editorial@redactive.co.uk or tweet us below to tell us your thoughts. We will run comments online in a round-up at the end of the week.