Boeing Sheffield boosts future manufacturing skills hopes post-Brexit
Boeing Sheffield boosts future manufacturing skills hopes post-Brexit
1 August 2017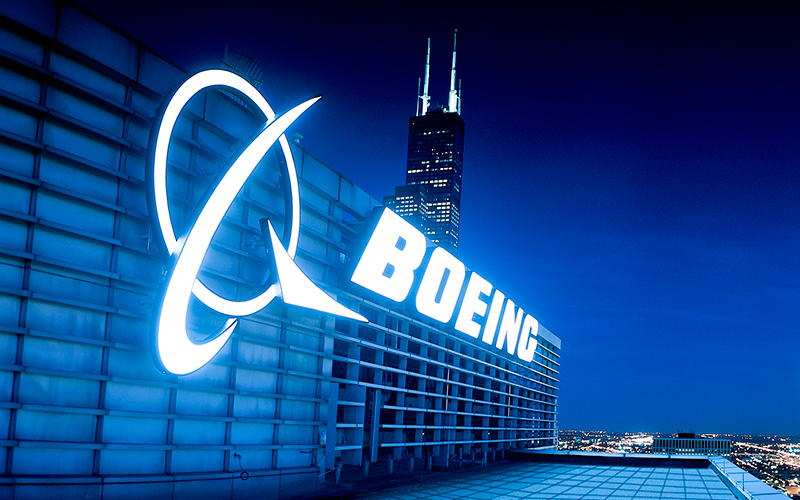 Recruiters have welcomed the boost to UK manufacturing and development of future skills as a result of Boeing Sheffield being given the go-ahead.
The Sheffield Star reported late last week that US aerospace giant Boeing had been given the green light by Sheffield Council to build a manufacturing facility in Tinsley's Sheffield Business Park, creating 30 jobs at the site, which will produce actuation systems for commercial aeroplanes, specifically the Next-Generation 737, 737 MAX and 777 models from next year. 
Boeing Sheffield, as the site will be known, is being built alongside the University of Sheffield's Advanced Manufacturing Research Centre (AMRC) with Boeing.
Brian Wilkinson, CEO at Gattaca, an engineering staffing specialist, told Recruiter while Gattaca has not yet reached out to Boeing in Sheffield, it does have plans to do so.
"We are involved with recruitment at other AMRC sites, but have yet to reach out to Sheffield. Following the recent news, we of course will do so, with the objective of supporting the Sheffield University recruitment team where required.
"This function is mature and very capable, and as per other AMRC collaborations, the university does a lot of the recruitment for the industry partners. Alumni and fresh grad-feeding talent pools are their speciality, so [Gattaca's] Matchtech's aerospace division can add value – it has supported Boeing flight control and actuation R&D programmes (787 in volume) … so has a pool of engineers and technicians who are specialists in this product mix.
"Sheffield hasn't historically been a hub for these skills, but fabrication is a definite strength for the region and will be a much needed skill to produce these products... Combine this with the Midlands' strength in actuation and hydro-mechanical systems and you can start to see how with a bit of creativity and incentive around relocation and flexible working, Boeing and the AMRC can recruit the blend of skills it needs."
Meanwhile, other recruiters say the UK needs to do more to develop the engineering talent it needs post-Brexit, particularly in light of yesterday's reports from the BBC that Number 10 has confirmed free movement of labour from the EU will end after March 2019.
Adam Walker, director at Redline Group, told Recruiter industry has to be better linked with universities and universities better linked to schools.
"What are we going to do now and where are we going to get them from? It is a challenge most engineering businesses have – there is a skills shortage and whatever the government think it's not going away. Brexit is clearly one of those things that's going to cause problems.
"We have a lot of businesses located here and aerospace is the second largest area within manufacturing."
John Docherty, director at CBSbutler, told Recruiter Boeing's link with the University of Sheffield would benefit the company by giving them direct access to talent in campus, as well as a local talent pool with the engineering skills gap far less acute in Yorkshire than other parts of the country such as the South of England.
But Docherty also echoed Walker's sentiments, claiming engagement with children as young as 11 years old is critical in increasing the take-up of STEM (Science, Technical, Engineering and Maths) based GCSEs, A levels and ultimately degree and apprenticeships
"The UK recruitment industry can do much more in promoting STEM careers to students. Inter-school science and maths challenge competitions organised by organisations such as SATRO and TeenTech are expensive; our support can help bridge funding gaps. 
"Furthermore, our industry contacts do attend these events as STEM Ambassadors, acting as mentors to students and providing them with information on what it is really like to work as an engineer – very few get covered in oil and cement dust on a regular basis!"
Neil Cayley, lead consultant for aerospace, defence & aviation at Jonathan Lee Recruitment, warns while the UK's engineering skills gap risks being widened post-Brexit, the UK won't know how exactly Brexit until an agreement is firmed up.
 
Cayley told Recruiter: "Brexit should not be considered as detrimental to the UK's position in the European aviation sector, with the aviation deal remaining a top priority during Brexit negotiations.
 
"Boeing's investment clearly shows that the UK is an attractive place to invest and undertake high-value manufacturing, despite Brexit being on the horizon. It is positive to see success of the catapult centres, not only in Yorkshire, but all over the country. The investment will make the region a leading location for high-value advanced manufacturing and provide multiple opportunities for the UK supply chain."
• Want to comment on this story? Email us at recruiter.editorial@redactive.co.uk or tweet us below to tell us your thoughts. We will run comments online in a round-up at the end of the week.