Recruiters call for clarity over Scotland post-Brexit
Recruiters call for clarity over Scotland post-Brexit
20 July 2017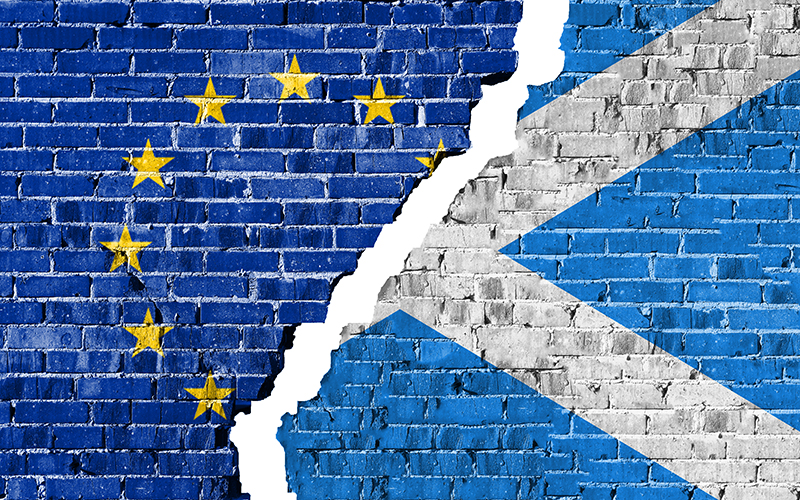 Scottish recruiters have called on the government to develop a clear, coherent approach to immigration post-Brexit, regardless of whether Holyrood successfully secures different arrangements to the rest of the UK.
Yesterday, the BBC reported that the Lords EU committee concluded there is a "strong case" for Scotland having different Brexit arrangements from the rest of the UK in some areas, which could include Scotland setting its own EU immigration goals after Brexit. However, the committee did not think Scotland could stay in the single market if the rest of the UK leaves.
Commenting on the committee's recommendations, a spokesperson for Eden Scott told Recruiter from talks it has held with clients across an array of sectors, there does appear to be a desire among Scottish employers to a separate approach to immigration to the rest of the UK.
"There are certain industries that we work with, food and drink especially, that are very aware any impact on the movement of European workers will negatively affect their output and this is creating a great deal of uncertainty.
"Other sectors such as engineering and software development benefit from the talent pool available in Europe, and any impact on this could have serious repercussions for the SME sector that makes up 99% of businesses in Scotland."
According to Eden Scott, the fact Scotland already has a different legal system to England does appear to lay a precedent for some form of separate approach.
"While we appreciate there will still be movement between Europe and a post-Brexit Britain, the volume of paperwork and red tape that will be required will create an unofficial barrier, reducing the likelihood of the best talent applying to work here. This is something we have noticed from other areas of the world. So one of the key things that our agency would be looking for is the retention of a simple process for visas that won't deter good candidates."
And according to Alan Shave, associate director at Contract Scotland, a coherent approach to immigration from government is required as soon as possible, as uncertainty around Brexit arrangements is filtering through to whether clients will commit to large construction projects.
"Working within construction and engineering, we arguably see the impact of ongoing uncertainty around Brexit earlier than most. There is clearly an issue with levels of investment in future projects within both the private and public sector, which has an obvious and direct bearing on employers' ability to recruit new staff.
"What our sector needs more than anything is belief that there is a coherent, clear strategy, from both the Scottish and UK governments.  Only when we have that certainty will we potentially start to see confidence and investment return in any real resolute fashion."
• Want to comment on this story? Email us at recruiter.editorial@redactive.co.uk or tweet us below to tell us your thoughts. We will run comments online in a round-up at the end of the week.