CONTRACTS & DEALS: 3-7 JULY 2017
CONTRACTS & DEALS: 3-7 JULY 2017
3 July 2017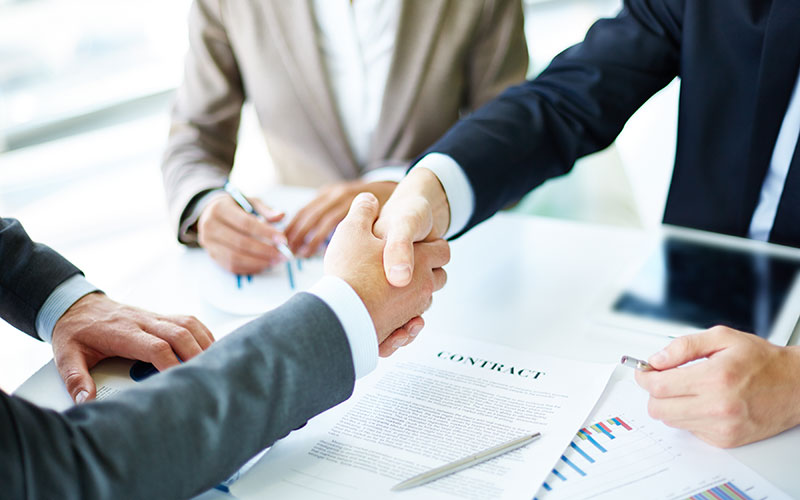 This week's contracts and deals, including Alder Training, Bright Network, Charlton Morris, Cross Country Healthcare, Harvey Nash, Hays, PAT Management, Peach Recruitment, Regenda, Workforce Recruitment
• Housing business Regenda Group has acquired North-West commercial training provider Alder Training. Regenda says the deal is part of a wider strategy to diversify into new sectors, while delivering growth for the group.
Alder Training, founded in 1993, employs over 60 staff across its three training centres, and specialises in apprenticeships and training qualifications in health and social care, dental nursing, childcare, customer services and business administration.
As part of the deal, the existing directors at Alder Training stay on within the business, while the firm will retain its own branding and work within the organisation and alongside its other subsidiaries.
• Graduate careers network Bright Network has acquired paid internships platform WEXO for an undisclosed sum. Bright Network says the acquisition of WEXO will help expand its footprint into "smaller growth-oriented companies".
As part of the deal, Bright Network will integrate WEXO's commercial relationships, technology platform and candidate network. WEXO co-founder Robin Kennedy now joins Bright Network as an adviser.
• Leeds-based executive search firm Charlton Morris has teamed up with Chirapsia Sports Massage to offer its staff a free monthly massage. The firm has also linked up with Navigation Wealth Management to offer staff financial advice.
• US healthcare recruiter Cross Country Healthcare has completed the acquisition of US nursing recruiter Advantage RN and its subsidiaries for $88m (£68m).
Matthew R Price, president and CEO of Advantage RN, said: "While we retain the Advantage RN name and the recognition it carries in the industry, we now boast a new identity as part of the Cross Country family and the bright future we will build together."
• Global recruitment and professional services firm Harvey Nash has announced its latest acquisition.
Harvey Nash's Swedish subsidiary, Alumni, has acquired Swedish HR consultancy company PAT Management from PAT Invest, a company owned by Hans Fribergh and Linda Wahlström. Wahlström will continue to act as managing director of PAT Management until 31 January 2020.
Harvey Nash announced plans to hit the acquisition trail last week.
• Recruitment giant Hays and charity Action for Children have agreed a partnership aimed at funding an employability programme.
Hays staff will take part in a range of fundraising activities to fund the programme, which will help young people from disadvantaged backgrounds struggling to get their foot on the career ladder.
• Worcestershire recruiters Workforce Recruitment and Peach Recruitment have merged.
The deal sees employees of Worcester-based Peach Recruitment, a public and professional service recruiter, relocate from their Pierpoint Street offices to Workforce's new recruitment centre in the city's Foregate Street.
Peach's managing director Sarah Mayo-Evans, who founded the firm in 2002, stays on with the company following the deal.