APPOINTMENTS: 24-28 JULY 2017
APPOINTMENTS: 24-28 JULY 2017
24 July 2017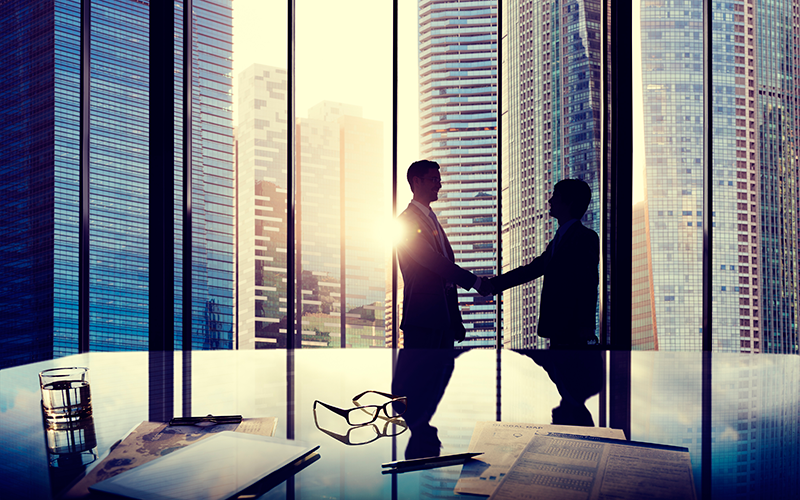 This week's appointments include: Eames Consulting Group, H1 Healthcare, Korn Ferry, McGregor Boyall, Mondelez Business Services, Sphere Digital Recruitment, SRi, Visibility Software, ZRG Partners
• International recruitment and search consultancy Eames Consulting Group has promoted Sarah Roebuck from marketing manager to head of marketing.
• John Gannon has joined Scotland-based healthcare recruiter H1 Healthcare as head of its permanent recruitment unit.
• In the US, global executive search firm Korn Ferry has appointed Beatrice Grech-Cumbo as senior client partner in its Chicago office.
Grech-Cumbo, previously senior vice president of global talent at retailer Walmart, will lead Korn Ferry's North American leadership development solution area and will also be part of its North American Korn Ferry Hay Group leadership team.
• International recruiter McGregor Boyall has appointed Charlie Luckhoo as UK managing director and Henny Schipper as a UK director. Both started 14 years ago with the company as graduate resourcers.
Other appointments are: Lucy Frost as group people director; Richard Lett as managing director – international; Jon Neal as regional director for Asia Pacific, in Singapore; Fahad Ahmed as associate director; Summer Xia as principal consultant.
In London, Dan Fisher and Marc Tullet have been promoted to UK directors, David Hagan associate director and Nathan Ballin promoted to principal consultant.
• Mark Linden has joined snack company Mondelez International as global head of talent acquisition for Mondelez Business Services. Linden was most recently responsible for talent acquisition and optimisation at HR analytics firm IBM Smarter Workforce.
• Digital staffing specialist Sphere Digital Recruitment has appointed Darren Rapp as global senior business manager. Rapp will be responsible for leading the growth of the firm's creative services team, developing their customer relationships and sourcing senior level creative talent in the UK and Internationally.
• Former Manchester City FC technical director Mike Rigg has joined sports, media and talent search firm SRi as global football adviser, focusing on working with the firm's football clients in North America, Europe, the UK and Asia.
Rigg has worked in global football for more than 30 years at both youth and senior international and domestic levels, serving in roles from chief scout and academy manager to chief football officer, technical director and head of talent management for the likes of Manchester City, Fulham FC, the Football Association and the Football Association of Wales.
His new role sees him work alongside SRi's global high performance team taking on ground assessment, strategic football infrastructure building, coaching and consultancy services.
• Applicant tracking and training management software provider Visibility Software has appointed Greg Smith as partner success manager, responsible for its Sage and Abila partner channels.
• Global executive search firm ZRG Partners has appointed Julia Williams as managing director in its healthcare and life sciences practice.