APPOINTMENTS: 10-14 JULY 2017
APPOINTMENTS: 10-14 JULY 2017
10 July 2017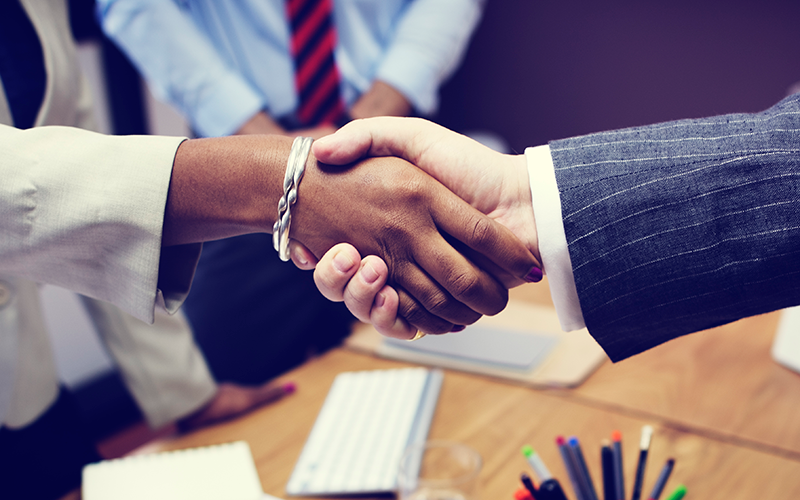 This week's appointments include: Eames Consulting Group, Hays, Jagex, Jonathan Lee Recruitment, Sky Recruitment Solutions, Woodrow Mercer
• Recruitment giant Hays has appointed Andy Martin and Susan Murray as non-executive directors.
Chartered accountant Martin was until 2015 group COO, Europe and Japan and is also a former non-exec director at Compass Group and easyJet.
Murray, meanwhile, has been a non-exec director of Grafton Group plc since 2016, where she also chairs its remuneration committee. She is also a former non-exec director of Compass Group and Imperial Tobacco Group, now known as Imperial Brands, as well as Enterprise Inns.
Senior independent director Paul Harrison and non-exec director Pippa Wicks will not stand for re-election at the firm's annual general meeting in November 2017 after serving on the Board for 10 years and six years respectively.
• International recruitment and search consultancy Eames Consulting Group has promoted Parvyez Salam to manager of its permanent risk management team in London from his previous role as partner.
• Peter Lovell is returning to game developer and publisher Jagex as director of talent acquisition. Lovell, who was head of talent acquisition at Jagex between March 2014 and June 2015, is returning to the firm following two years at games and technology company NaturalMotion.
• Simon Roberts has been charged with leading engineering and manufacturing recruiter Jonathan Lee Recruitment's new search & selection division focusing on senior technical and management appointments.
Roberts, previously associate director for interim management at the firm, takes the role of associate director for Jonathan Lee Search & Selection.
• Multi-sector recruiter Sky Recruitment Solutions has appointed Natalie Parkinson as business manager in Derby.
Resourcing administrator Jenna Leigh-Bates, recruitment consultant Kirsty Braidley and digital marketing apprentice Jordan Smith also join the firm's Ripley office.
Beckie Elliott is promoted from trainee recruitment consultant to recruitment consultant in Derby, with resourcing administrators Kiara Bickley and Emily Camm promoted to trainee recruitment consultant in Derby and Ripley respectively.
Megan Morris takes charge of the firm's central business hub, dealing with HR, procurement and admin functions.
• Finance recruiter Woodrow Mercer has appointed Patrick Moore as associate director.
Based in Leeds, Moore, who was previously a business director in global recruiter Michael Page's Page Executive division, will be responsible for working on senior level finance assignments across the north of England.