Watch out for grey areas in pay, recruiters warned
Watch out for grey areas in pay, recruiters warned
19 June 2017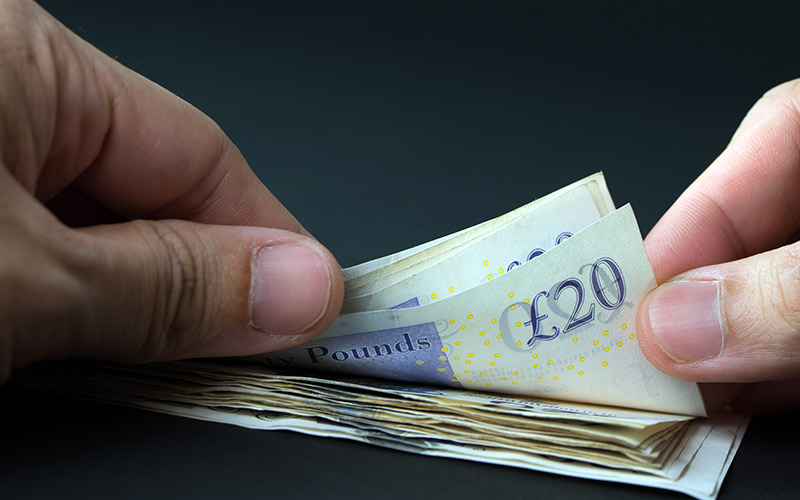 Recruiters have been warned to be wary of grey areas in rules governing the payment of consultants.
The warning follows findings from Middlesex University, published last week, revealing UK workers lose almost £3bn each year in unpaid wages and holiday, with 23,000 occasions identified where workers were not paid correctly by their employers equivalent to a total of £2.7bn. The figure is made up of £1.2bn in wages and £1.5bn in unpaid holiday.
Industries found to be most likely to incorrectly pay their staff were sports activities, amusement and recreation, food and beverage services, and recruitment agencies.
Commenting on the research, employment lawyer Christopher Tutton, partner at Constantine Law, told Recruiter agencies need to be aware of the "grey areas" around rules regarding the payment of their own consultants. 
"Some agencies may not realise that holiday pay should now be calculated to include sums normally earned in respect of commission, where the commission is intrinsically linked to personal performance of the worker. The case law in this area has changed and developed over the last few years and working practices are only slowly catching up. 
"There are also some important grey areas on this, including in particular, what reference period employers should use when calculating the commission element of holiday pay. This lack of clarity makes it difficult for agencies to ensure they are complying with their legal obligations."
Also commenting on the report's findings, Recruitment & Employment Confederation's CEO Kevin Green said situations should never occur in which agency workers are not paid.
"All agency workers are protected from unlawful deductions from wages, and are entitled to statutory holiday pay.
 
"REC members must comply with the REC Code of Professional Practice, which goes beyond the statutory requirements and ensures that members must act with honesty and transparency towards work-seekers and clients. If you are working for an agency that is a member of the REC and you have a complaint, we can investigate. Complaints against agencies can also be reported to the Employment Agencies Standards Inspectorate.
"Employment law and employment rights are complicated. Too often the average person doesn't understand their rights at work or when jobseeking. When people don't understand their rights it means they risk accepting inappropriate or even unlawful situations or treatment at work and when work-seeking."
Samantha Hurley, director of operations, Association of Professional Staffing Companies (APSCo) , added: "Reading between the lines, I suspect that the recruitment sector made Middlesex University's list of industries that underpay their staff as a result of less scrupulous recruiters not correctly managing the holiday pay of the agency workers on their payroll. I believe that this practice would generally be outside of the professional sectors which APSCo members operate in, and I'm not aware of any complaints being received by APSCo regarding this. I'm not aware of any recruitment companies which habitually or intentionally underpay their own consultants. In fact, this practice would be completely at odds with the 'reward culture' which the sector enjoys."
Meanwhile Azmat Mohammed, director general at The British Institute of Recruiters, called for more naming and shaming of organisations that flout the rules.
"Now more than ever workers rights need to be protected to ensure the minimum wage is enforced, with more naming and shaming of abusers. 
"It's clear this issue of unpaid wages, holiday pay and inaccuracies in payslips is a problem affecting several sectors including employment businesses. 
"Recruiters place a lot of trust in intermediaries and should carefully evaluate their payroll providers, ensuring they are not breaching regulations in any way."
And Sybille Steiner, partner solicitor at law firm Irwin Mitchell, warned firms that fail to comply with the proper payment of workers expose themselves to a number of risks. 
"For example, employers who do not adhere to the law on National Minimum Wage may be 'named and shamed' in non-compliance reports. They may also face claims by workers and could be subject to penalties such as fines.
"The calls of the report in terms of transparency, enforcement and workers' rights are significant. While policy considerations and initiatives are likely to flow from the concerns raised, it is important for recruitment agencies (and, indeed, all businesses) to ensure compliance with the law on payment of workers. They should stay up-to-date with legal developments, including the effect of Brexit on the rights and payment of workers."
• Want to comment on this story? Email us at [email protected] or tweet us below to tell us your thoughts. We will run comments online in a round-up at the end of the week.