Language tests hit EU nursing recruitment crisis harder than Brexit
Language tests hit EU nursing recruitment crisis harder than Brexit
13 June 2017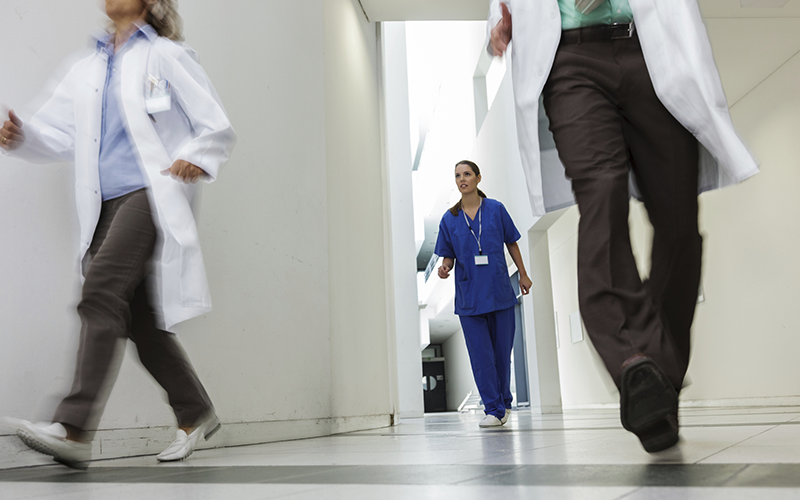 Stringent language requirements for non-UK EU nurses are making Britain's current shortage of nurses a whole lot worse, recruiters have claimed.
Yesterday the BBC reported findings from the Health Foundation showing that in April just 46 nurses joined the Nursing and Midwifery Council (NMC) register, down from 1,304 last July.
The BBC added the NMC acknowledged the introduction of English language testing for EU nurses is also likely to have played a role.
And while recruiters admit the UK's vote to leave the Europe has had an adverse effect on applications from EU nurses to come and work in the UK, they also claim the problem has been intensified by the NMC's English language requirements being set at an "academic" rather than a "working" level.
Barry Pactor, group managing director at ttm Healthcare, told Recruiter he predicted this drop off in applications from EU nurses 18 months ago: "I said at the time we would be in danger of losing at least 90% of our nurses from the EU."
Pactor added that while he welcomed English language testing, the level at which the NMC has set such tests is at an "academic" rather than "working" level of English.
"The bar has been set too high. The amount of time it takes, the amount of cost to do it and the desire to stick with it for that length of time just isn't there for European nurses – particularly around the uncertainty around Brexit and the NHS. It's creating a perfect storm.
"It's a massive own goal for the authorities. I understand why the NMC want to set it at a very high level. I just think they set it too high."
Claire Billenness, director at HCL Workforce, agrees. She told Recruiter: "We firmly believe that this is not necessarily a Brexit issue. This is related to the introduction of the English language test.
"While we support the initiative that EU nationals shouldn't be any different from overseas nationals… we question whether or not the academic test is appropriate." 
In the meantime, recruiters appear to be making the best of a bad situation. David Cook, managing director of National Locums, told Recruiter his agency continues to attract temp nurses from the EU, as well as India.
"We have largely managed to retain those EU nationals working in our temporary nursing division through a strategy of ensuring that we look after them – providing them with work in their preferred locations, enhancing their skills through our continuous personal development programmes and [giving them] competitive pay rates."
With Brexit negotiations due to begin next week, Niall Dickson, CEO of the NHS Confederation, which represents health organisations across England, Wales and Northern Ireland, called on the government to guarantee the rights of EU nationals as soon as possible.
"This would be the first step towards ensuring the system is able to recruit and retain a motivated and qualified workforce fit for the 21st Century.
"A clear public commitment from the government is needed, along with a firm agreement with the EU early in the negotiations."
In response to an NMC spokesperson said in a statement: "Patient safety is always our priority and as such, the Code requires all nurses and midwives to have the necessary command of English in order to practise safely and effectively. It is essential that patients and the public are confident that nurses and midwives are able to understand them and other professional colleagues when delivering care.
 
"IELTS is an internationally recognised means of testing language proficiency which has been in place for over a decade. While we are aware of some concerns about our English Language policy, we do not currently have any hard evidence on which to base a change. However, as a responsible regulator that continually looks at the suitability of all the standards we set, we have committed to looking at this standard and gathering further evidence over the coming months. We are committed to working with organisations to better understand their concerns, but at this stage it is important to state that this decision does not indicate that we feel the current standard we require - IELTS level 7, is wrong or that we are committing to a change."
• Want to comment on this story? Email us at [email protected] or tweet us below to tell us your thoughts. We will run comments online in a round-up at the end of the week.