Don't have a ruff day – bring your dog to work
Don't have a ruff day – bring your dog to work
23 June 2017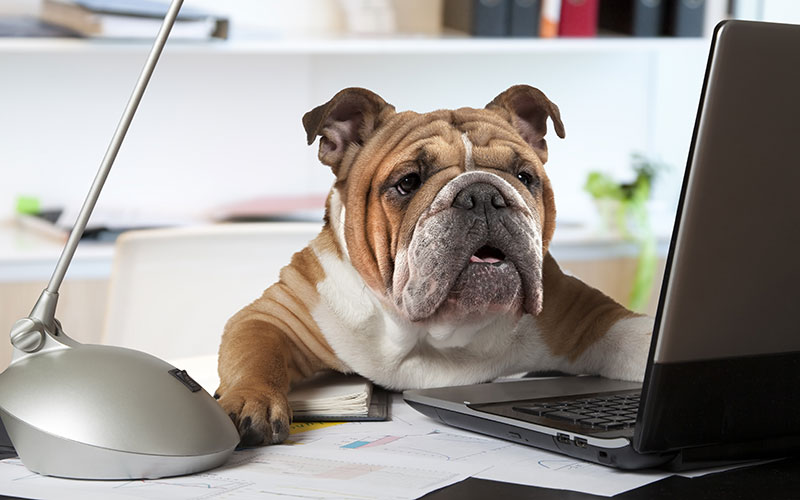 It's Bring Your Dog to Work Day, so to celebrate Recruiter trotted round the corner and spoke to consultants at Farringdon-based Profiles Creative about their part-time resident pooch, French bulldog Pudding.
Click on the video find out below to find out how Pudding was instrumental in choosing a consultant to come and work for the agency, the benefits of sharing a workplace with a canine consultant, and how Pudding, along with the firm's other resident dog Harvey, helped one of the agency's consultants overcome his fear of dogs.
It also seems character traits traditionally associated with dogs are in demand from employers, according to office furniture provider DBI Furniture Solutions, who conducted a survey with UK employees to coincide with Bring Your Dog to Work Day.
They found 36.7% of employees believe honesty to be the most admirable trait in a colleague, closely followed by 27.3% wanting to work alongside a hard-working staffer.
Other admirable traits favoured by the UK public include enthusiasm (14.5%), loyalty (16.8%) and perseverance (4.7%).
• Want to comment on this story? Email us at [email protected] or tweet us below to tell us your thoughts. We will run comments online in a round-up at the end of the week.