CONTRACTS & DEALS: 19-23 JUNE 2017
CONTRACTS & DEALS: 19-23 JUNE 2017
19 June 2017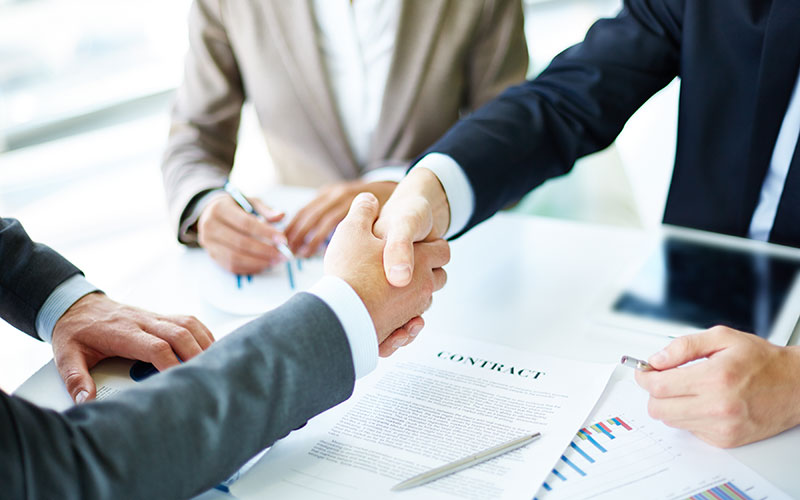 This week's contracts and deals including: Brightwork, Entelo, Opus Professional Services Group, Sage, Talent Collective
• Glasgow and Edinburgh-based recruiter Brightwork has partnered with Career Ready, the UK-wide charity that links employers with schools and colleges to open up the world of work to young people.
Career Ready gives students from lower income families the confidence, skills and networking opportunities to achieve their potential. It has more than 4,300 students across the UK who benefit from direct links with the business world, including access to paid internships and mentors.
• Recruitment software provider Entelo has announced that it has closed a $20m (£15.6m) Series C financing round led by Silicon Valley venture capital firm US Venture Partners with participation from existing investors Battery Ventures and Shasta Ventures and new investment from Correlation Ventures. 
The firm says it will use the new funds to continue its investment in artificial intelligence (AI) and accelerate hiring across all teams.
• Global specialist recruitment group Opus Professional Services Group has agreed a partnership with Cardiff Met University.
The partnership sees Opus become the primary sponsor of the university's careers fair in October, as well as offering workshops to improve interview and CV writing skills for undergraduates.
• Premier League football club West Ham United Football Club has chosen HR software provider Sage to run all of its HR and recruitment operations in the cloud.
The first stage of the project is planned to go live in September covering all HR and recruitment operations for the club's 250+ non-playing staff, with plans to extend the platform to integrate expenses and payroll processes this time next year.
• Real-time customer engagement technology Rant & Rave has partnered with global talent acquisition and management firm Talent Collective, part of Alexander Mann Solutions, to launch the Advanced Candidate Experience Measurement solution aimed at capturing real-time candidate feedback.
The solution works by gathering real-time feedback from candidates, throughout the recruitment process, via both text message and email with Rant & Rave's sentiment engine interpreting the voice of the candidate and present insight back to clients.