Best of Both Worlds campaign to get doctors and nurses to work in Northamptonshire
Best of Both Worlds campaign to get doctors and nurses to work in Northamptonshire
28 June 2017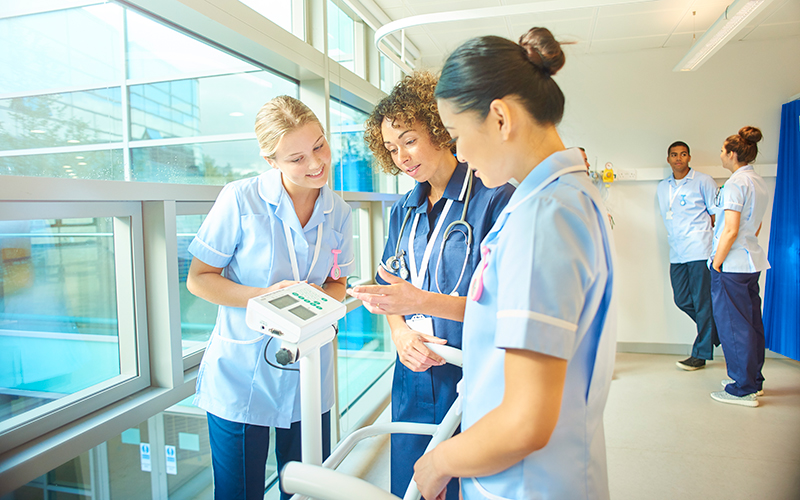 Four Northamptonshire-based NHS healthcare providers and the University of Northampton have joined forces to launch a recruitment campaign.
The campaign is aimed at enticing doctors and nurses to relocate and work in the county.
Rather than entering into competition for talent, 'The Best of Both Worlds' campaign unites the University of Northampton, Northamptonshire Healthcare NHS Foundation Trust, Northampton General Hospital, Kettering General Hospital NHS Foundation Trust and St Andrew's Healthcare, a charity providing specialist mental healthcare, in a joint bid to address their respective recruitment needs.
The campaign aims to dispel any misconceptions people may have that Northamptonshire is in the North, rather than the heart of England and that Kettering is in the UK, not in Ohio in the US, located just one hour from London, Oxford and Birmingham. 
The campaign also promotes the diverse career opportunities and benefits of working and living in the county, such as the schools, the lifestyle, affordable housing, easy commuting and transport links.
A microsite hosting career advertisements and information for doctors and nurses is supporting the campaign with interviews and stories from doctors and nurses, who have relocated and are enjoying living and working in Northamptonshire, also set to feature on the site.
The University of Northampton's role in the campaign is to encourage student nurses to build their careers in Northamptonshire.
• Want to comment on this story? Email us at [email protected] or tweet us below to tell us your thoughts. We will run comments online in a round-up at the end of the week.