APPOINTMENTS: 19-23 JUNE 2017
APPOINTMENTS: 19-23 JUNE 2017
19 June 2017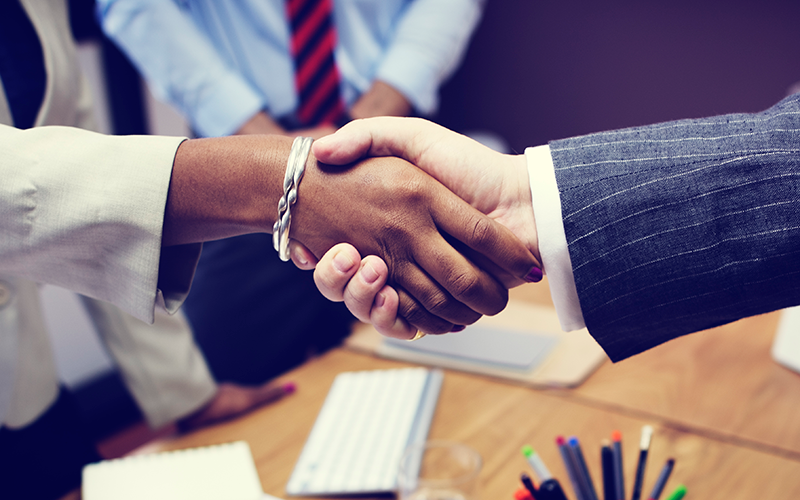 This week's appointments include: 24-7 Staffing, Amrop, Armstrong Craven, E1EW, Eames Consulting Group, Hamlyn Williams, ManpowerGroup, Oakleaf Partnership, PIE, ROC Search, SRiCheyenne, The Chemistry Group, TRANSEARCH
• Independent recruitment company 24-7 Staffing has appointed two new branch managers and a non-execuitve chairman.
Dan McLeod becomes manager of the firm's recently opened Bristol branch, while Carl Stenning is branch manager for the firm's headquarters in Chippenham. Both branches had been led by associate director Paul Squires, who is now able to concentrate on his role as head of recruitment and training.
With the new managers now in place, 24-7 Staffing is planning opening two further branches by 2020, to bring the total to five.
Jonathan O'Shea also joins as non-executive chairman, working with the firm's management team to help develop the business.
• Executive search firm Amrop has appointed Dan Cole head of business and industrial services in its London office. Cole was previously a partner at search firm Redgrave Partners.
• Talent mapping and pipelining specialist Armstrong Craven has appointed Jordi Pastor as global client partner in its healthcare and life sciences division.
Pastor started his career as a researcher with Armstrong Craven 17 years ago, and returns to the company following a number of senior positions with executive search organisations in the UK and Europe.
His new role at Armstrong Craven will see him focus on medtech, biotech and private investors.
• Multi-sector recruiter E1EW has appointed Kelly Tonks as driving recruitment consultant. Tonks is based in the firm's Doncaster office.
• Global financial and professional services recruiter Eames Consulting Group has appointed Glen Roberts as director of banking & asset management in London.
Roberts has management responsibility for the permanent compliance, risk, audit and finance teams, as well as change and technology.
• Recruitment giant ManpowerGroup has appointed Becky Frankiewicz president of its North American business. Frankiewicz joins from food and drinks giant PepsiCo, where she led one of its largest subsidiaries, Quaker Foods North America, across all functions, sales and manufacturing.
• Katherine Ibbotson joins corporate governance front office staffing specialist Hamlyn Williams as head of front office banking for EMEA.
Ibbotson joins the executive search firm from Selby Jennings, where she was head of the banking recruiter's investment banking division.
• HR recruiter Oakleaf Partnership has made three new appointments. Suzie Miller joins as manager – interim/commerce & industry, Yasmin Paget as consultant – commerce & industry and Sophie Hart as marketing executive.
• Automotive and FMCG staffing specialist PIE welcomes Duncan Kelly as a consultant in its automotive team.
• Tech and engineering staffing specialist ROC Search has promoted Michael Nourse to business manager from sales team manager in its London office.
• Executive search and consulting boutique SRiCheyenne has appointed Keith McAllister as a partner focusing on digital media, technology and private equity placements in New York.
McAllister joins from executive search firm Accelent, where he worked on C-suite-level assignments for clients ranging from start-ups to the world's top companies.
• Carol Rosati OBE, former director of inclusion at international recruiter Harvey Nash and founder of Inspire, a global network connecting 8,000 senior businesswomen across four continents, has joined the people performance predictors The Chemistry Group.
In her new role Rosati, who takes up her role today and will be based in London, will continue to focus on her diversity & inclusion activities, working with organisations in the UK and US to further integrate diversity into their recruitment processes.
She will also be managing partner of Chemical Connections, a network of senior business people working together to find ways of giving everyone an opportunity to be brilliant at work.
• Global executive search firm TRANSEARCH has appointed Denisa Barbu as a consultant in Romania. She joins from interim management company Quest Advisors in Romania, where she was also a consultant and head of research.