APPOINTMENTS: 12-16 JUNE 2017
APPOINTMENTS: 12-16 JUNE 2017
12 June 2017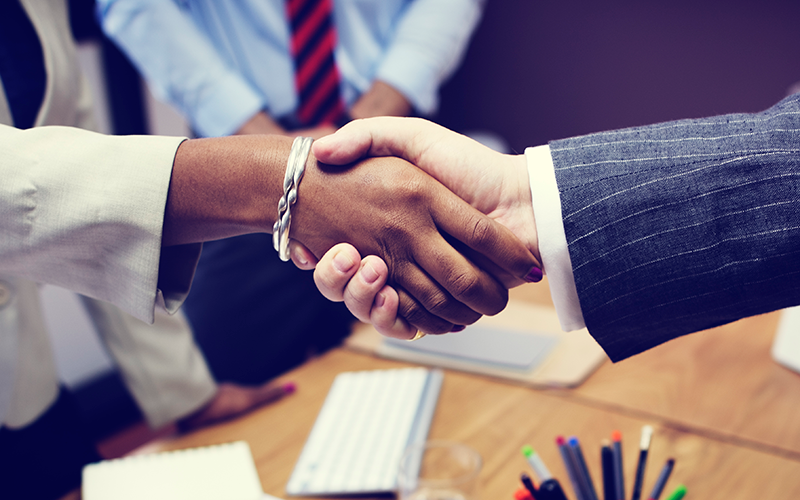 This week's appointments include: Chad Harrison International, Cognitive Group, Heidrick & Struggles, IIC Partners, ManpowerGroup, REC, RTM, Rutherford Briant Recruitment, Sheffield Haworth, The Adecco Group, TrueBlue, Woodrow Mercer
• Global search and selection company Chad Harrison International (CHI) has made two appointments, both based in its Liverpool office.
Damien Davies joins as international search consultant and Ryan McFarlane as search consultant.
• Cognitive Group, a specialist recruiter of Microsoft Dynamics professionals, has appointed Renee Delaney as client services director in a newly created role.
Delaney joins Cognitive from Michael Page, where she was associate director – sales.
• Global executive search firm Heidrick & Struggles has appointed Flavio Zollo as a partner in its global financial services practice.
Based in Milan, Zollo's remit is strengthening the firm's search and leadership advisory offering in insurance and consumer finance, as well as on operations and technology roles in the financial services sector.
• Global executive search consultancy body IIC Partners has appointed five practice leaders across three countries. 
Thomas Hofer of Hofer Tan & Partners in Singapore will lead IIC's aviation, aerospace and defence practice; Janice Ellig of New York's Chadick Ellig will be in charge of board search for IIC; the energy practice will be led by Bill Clarey from Clarey/Napier International, Houston, US; John Salveson of Salveson Stetson Group in Philadelphia will take charge of life sciences and healthcare for IIC; Bendik Blindheim, of ISCO Group in Oslo, Norway, will lead the body's technology, digital media & telecommunications practice.
Each practice has representation across the world and meets regularly to share industry knowledge, best practices and global business insights.
• Recruitment giant ManpowerGroup has appointed Stefano Scabbio as president of Northern Europe, Mediterranean & Eastern Europe for ManpowerGroup, effective immediately.
The appointment expands on Scabbio's remit to include Northern Europe alongside his current leadership of the Mediterranean & Eastern Europe region.
• Recruitment giant Adecco Group UK & Ireland's president of group operations Chris Moore has been elected chair of the Recruitment & Employment Confederation's council, succeeding Simon Noakes.
Moore has been a member of the REC council since 2013, and is a member of the REC's 'Future of jobs' commission launched this week.
The council's working board also welcomes Sarah Thewlis, managing director of Thewlis Graham Associates, as chair of employment policy committee and Gary Irvine, founder and MD at 4c Executive Search, as chair of finance.
• Strategic talent consulting firm RTM has appointed Dominic Burrows as business development director.
Burrows, previously a partner at international search company Gillamor Stephens, joins RTM's executive leadership team in London and will be responsible for growing the RTM key client portfolio, in particular developing strategic client relationships in EMEA and beyond.
• Accountancy and HR recruiter Rutherford Briant Recruitment has promoted Hunter Wallis as recruitment manager of its Essex permanent and temporary division. Wallis joined the agency as a graduate trainee.
• Global executive search firm Sheffield Haworth has appointed Emily Von Kohorn as managing director in the global real estate practice in the US.
Based in New York, Von Kohorn joins Sheffield Haworth with a background in real estate asset management, and founded her own advisory firm, working in both New York and Istanbul, Turkey.
• Global recruitment giant The Adecco Group has made two appointments within its Executive Committee to ensure continuity in global leadership.
Franz-Josef Schürmann takes on the role of chief sales & innovation officer from 1 July. He succeeds Federico Vione, who was appointed regional head of North America, UK & Ireland Adecco & Pontoon on 1 April.
Schürmann joined Adecco in 2016 as regional head of Germany, Austria, Switzerland (DACH) from global consulting, technology and outsourcing firm Infosys, where he was country head of Germany.
From 1 July, the DACH region will become part of the extended Northern Europe region, together with Benelux and Nordics. Mark De Smedt has been appointed to lead the extended region.
De Smedt has been regional head of Northern Europe, comprising Benelux and Nordics, since 2016. He joined The Adecco Group in 2002 as country manager of Belgium, and from 2014-16 he was chief human resources officer of The Adecco Group.
• US blue collar recruiter TrueBlue has appointed Sean Ebner as president of its specialist staffing brand PeopleReady. Ebner joins from US recruiter Staff Care where he had been president since March 2012.
Elsewhere at TrueBlue, Wayne Larkin is promoted to a new enterprise-wide role in the company, serving as executive vice president of strategic accounts, where he will focus on cross-selling TrueBlue's array of talent solutions to many of the company's largest clients.
• Woodrow Mercer has moved into larger offices in the heart of Birmingham's business district in Newhall Street and made a number of new hires.
The IT & healthcare recruiter has taken on: Damien Lloyd – specialist Sitecore recruiter within technology, based in London; Jake Hollis – specialist Sitecore recruiter within technology, based in Birmingham; Ashley Cliff – also based in the Birmingham office, Cliff is a data centre and cloud recruiter for roles based in Germany; James Glover – recruiter for residential care homes, based in Birmingham; Sara Clark – associate director of Woodrow Mercer Finance, based in Leeds; Abby Langstaff – sales support manager for Woodrow Mercer Finance, also based in Leeds; James Fahy – partnerships development manager within healthcare in Birmingham; Sarah Large – marketing manager, based in Birmingham.