Recruitment world shows off its talent at Recruiter Awards
Recruitment world shows off its talent at Recruiter Awards
4 May 2017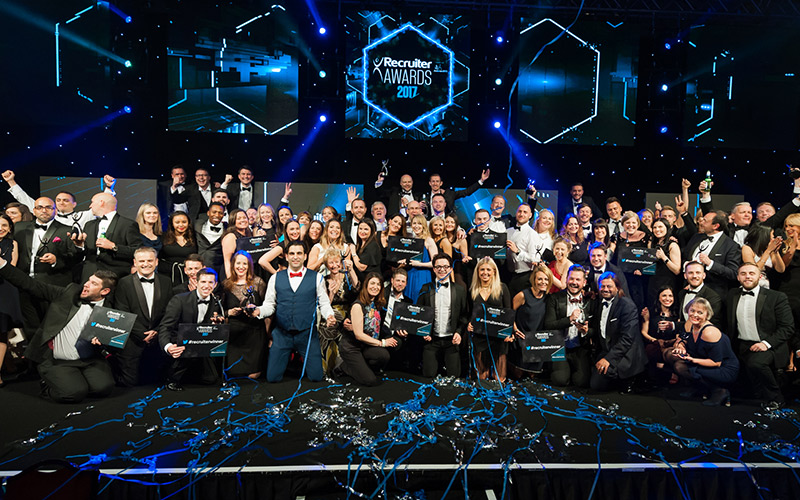 The world of recruitment was given a boost as around 1,000 recruiters and guests gathered in London's Mayfair to celebrate "everything that is good in the whole industry", to quote Jon Hull, head of resourcing at Carillion.
Winners of 32 Recruiter Awards, in association with Anderson BPO, included the inaugural Impact Award, which was voted by the judges and awarded to Rosaleen Blair, CEO of Alexander Mann Solutions. 
German comedian Henning Wehn hosted the event and entertained the audience with his Teutonic sense of humour, proudly announcing that he was even "praised" in some parts of the UK as being a Cockney. He kept the proceedings on track, as the winners came to the stage in swift succession to collect their awards.
Recruiter managed to have a word with a few of the winners straight after picking up their awards.
Sanctuary Personnel's 2017 Recruiter Award win for Best Public/Third Sector Recruitment Agency reflects the increasing importance of being a specialist provider of services, according to the agency's marketing director Andrew Pirie.
It wasn't the only award Pirie would pick up at last night's spectacular ceremony, however, with Sanctuary also winning in the Best Client Service and Best Temporary Recruitment Agency categories. For a full list of winners, click here.
To hear what Pirie had to say following Sanctuary's first win of the night, as well as hearing from a selection of other award winners. It's worth watching the whole of the video as the last interviewees were perhaps the most ecstatic winners of the night!
• Did you go to the Awards last night? Tell us about your experiences! Email us at recruiter.editorial@redactive.co.uk or tweet us below to tell us your thoughts. We will run comments online in a round-up at the end of the week.