Recruiters round on Labour's employment policies but like late payment plans
Recruiters round on Labour's employment policies but like late payment plans
17 May 2017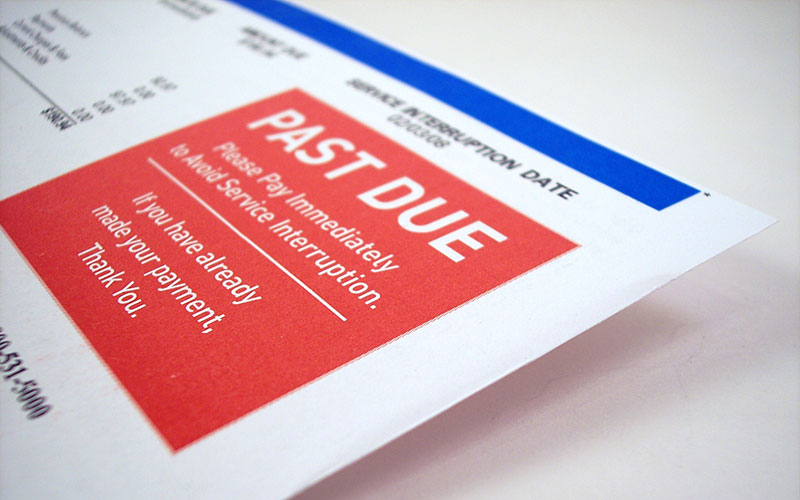 Labour Party plans to ensure workers have the same employment rights from day one and ban umbrella companies have been given short shrift by recruiters and umbrella companies.
But plans to help firms chase late payment have been welcomed.
Among Labour's commitments outlined in their election manifesto, published yesterday, was a promise to ensure all workers have equal rights from day one (if elected on 8 June), whether part time or full time, temporary or permanent, and plans to develop an Australian-style system of binding arbitration and fines for persistent late-payers for the private and public sectors. 
While welcoming Labour's late payment proposals, recruiters have rounded on any move to ensure all workers have the same rights from day one, claiming this would damage the flexibility of the UK labour market.
David Leyshon, chairman at technical staffing specialist CBSbutler, told Recruiter: "This is totally unworkable and has huge implications for full-time employability. Certainly equal rights from day one would be deemed very much a barrier in terms of employing individuals and I really do not believe this is a workable policy.
"In terms of late payment plans, I think that would be welcomed – that is a positive move and particularly within the SME space where late payment is continually a major factor in businesses being able to maintain healthy cash flows … so a positive way forward."
Meanwhile, Tony Goodwin, group CEO and chairman of global recruiter Antal International, told Recruiter the possible negative implications of Labour's equal rights proposals would depend on where the onus in ensuring these rights – whether this applies to the agency or end client, but added: "This would infringe and be detrimental to the flexibility of the workforce, which is what we want to encourage.
"I am convinced that one of the reasons unemployment is so low is to do with the flexibility of the workforce."
On late payment proposals, Goodwin added: "It's blatantly unfair that big retailers can get paid immediately and pay suppliers 128 days later. There is a certain lack of fairness there and clarity. I think that payment is critical to SMEs in particular."
Also commenting on Labour's late payment plans, Sybille Steiner, partner solicitor at firm Irwin Mitchell, told Recruiter: "As late payment is a continuing issue for recruiters, this suggestion would be welcome as the introduction of financial penalties would concentrate the mind on the part of consistent later payers. 
"In Australia, the system is said to have shifted the culture in respect of late payments and helped reduce the amount of time spent by small businesses chasing late payments. 
"Ultimately, this would be a welcome for recruiters who would hope that the reform would speed up payments and improve cashflow."
As well as confirming plans to ban umbrella companies, other policies also revealed in the final document included shifting the burden of proof, so that the law assumes a worker is an employee unless the employer can prove otherwise; setting up a dedicated commission to modernise the law around employment status; and new statutory definitions of employment status aimed at reducing the need for litigation and improving compliance.
Understandably, umbrella companies have given Labour a mixed response to these plans.
Damian Broughton, executive chairman at Danbro, told Recruiter he expects employment lawyers to be "pulling their hair out" at the prospect of having to assume a worker is an employee. 
"To suggest such a fundamental approach to employment law will lead to many unintended consequences, and we see a major one of these being genuine self-employed individuals being classed as employees – adding further costs to the employer and resulting in less net pay to the worker."
 
On the proposal to ban umbrella companies, Broughton claims this proves Labour does not understand how umbrella companies work.
 
"Umbrella companies do not limit employers tax liabilities or limited workers rights. Since their introduction, alongside the IR35 legislation, they have been an efficient tax collection vehicle, which also provides additional benefits to the worker. That is why many recruitment companies like working with umbrella companies, because they know that all the correct PAYE taxes are being paid to HMRC for the workers they have placed."
 
However, Broughton welcomed Labour's plan for a dedicated commission to modernise rules around employee status: "We applaud any initiative that will bring further clarity and compliance to the marketplace. Tom Watson, Labour MP is already leading a Future of Work Commission and Labour are already carrying out a Workplace 2020 Review. A dedicated commission to modernise the law around employment status sounds like a good idea."
Meanwhile, Matthew Brown managing director at giant group, called for straightforward legislation that takes into account the modern ways of working and gives clarity as to when a worker is deemed to be self-employed or an employee. "This would give all parties certainty whilst reducing compliance costs and risks.
"Banning all umbrella companies shows a complete misunderstanding of the service they provide. There are a small number of umbrella companies who have brought the industry into disrepute. Often under pressure or in liaison with the supply chain, they generally operate in the low-paid sectors and try to manipulate legislation to minimise tax and National Insurance. Having legislation that catches these companies and bans them would be very positive, but the very few should not tarnish the services and reputation of the majority.
"We agree that a review of the modern way of working resulting in new legislation providing better clarity between those employed and self-employed would be of great assistance to all parties."
But Shaun Critchley, MD at contracting solutions provider ADVANCE, told Recruiter that the Labour manifesto contained some "bold and interesting" ideas on self-employment and workers' rights.
He said: "Putting aside the barmy proposal to 'ban' umbrella companies, which has already been rightly discredited by the FCSA and other umbrella providers, the manifesto actually has a lot to offer.
"The idea of making 'employee' the default legal status of a worker would help to stamp out artificial self-employment arrangements at a time when the gig economy is booming. Indeed, this is an area where the Conservatives have also promised to take action and we welcome that.
"Labour's proposal for a dedicated commission to modernise the law around employment status could bring real benefits if it manages to simplify what is currently a complex area.
"Creating statutory definitions of employment status would be a difficult task but, done properly, could represent a real step forward and make life easier for contractors, recruiters and providers such as ourselves.  
"The pledge to make employment agencies and end-users jointly responsible for ensuring that agency workers' rights are enforced will concern recruitment businesses. The sooner we get more detail on this, the better because as things stand it's hard to see how this would work in practical terms."
• Want to comment on this story? Email us at recruiter.editorial@redactive.co.uk or tweet us below to tell us your thoughts. We will run comments online in a round-up at the end of the week.