Trade bodies urge parties fighting snap election to prioritise UK jobs
Trade bodies urge parties fighting snap election to prioritise UK jobs
18 April 2017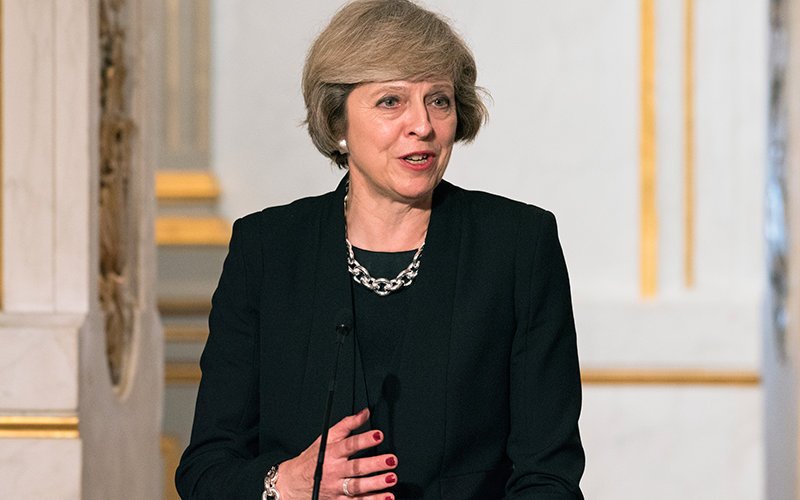 Recruitment trade bodies have called on political parties fighting June's snap general election to place the UK's strong labour market at the forefront of their minds, as well as making their positions clear on worker employment status given two ongoing government investigations into this area.
This morning, Prime Minister Theresa May announced plans to call a snap general election to take place on 8 June.
Responding to the PM's announcement, Kate Shoesmith, head of policy at the Recruitment & Employment Confederation (REC), called on parties fighting the general election to recognise the importance of not jeopardising the UK's labour market.
"It's been a turbulent year for politics and by extension the markets. So far the labour market has held up well – we have record high employment and record low unemployment.
"I hope that all the parties go into this short, intense campaign with the value of a strong labour market to the UK economy at the forefront of their minds. Our industry is worth £35.1bn to the economy and recruiters transform people's lives every day. That contribution needs to be recognised and supported by whoever forms the next government."
Meanwhile, Adrian Marlowe, chairman of the Association of Recruitment Consultancies, told Recruiter he is keen to know what the new government proposes in respect of employment policies given that two current investigations into employment status by Matthew Taylor report and the House of Commons Select Committee are not due to report by the end of the summer.
And Azmat Mohammed, director general at the British Institute of Recruiters, this morning, warns the election could lead to another referendum on Britain's membership of the European Union should Liberal Party leader Tim Farron emerge victorious following June's vote.
"Labour doesn't really have a platform anymore. No one is really clear what Labour stands for. From a recruitment perspective, all of the legislation that was in doubt in terms of changes, all of that may be reversed again if the Lib Dems were to do something spectacular based on their one policy of staying in Europe.
"It could be in a very short period of time – we're talking seven weeks – the second party in government isn't Labour, it's the Lib Dems. And they may even win depending on how many disenfranchised people there are in terms of Brexit. "All of the changes coming through in terms of employment law and recruiting from abroad – all of that could change.
"Everything you have been gearing up for could reverse again and it could be 'forget everything we have said in terms of Brexit – we're doing the opposite'. There's no stability in how recruitment laws or hiring laws could change. It's completely uncertain."
Samantha Hurley, operations director at the Association of Professional Staffing Companies (APSCo), described the PM's announcement as "nothing short of surprising", adding a snap election offers the opportunity to get skills, jobs and recruitment up the agenda, not only from an internal perspective, but also with regards to the Brexit negotiations. 
"To date, initial discussions on a possible interim trade deal have focused heavily on goods rather than services. We hope that the government's election campaign will act as a catalyst to firm up strategies around skills and employment post-Brexit and push UK skills and the importance of the UK professional labour market into the spotlight."
"The prime minister has called this election to put an end to "uncertainty and instability" – we'll have to wait and see whether the election delivers this, and that this extends to legislation around trade and employment that will positively impact the professional recruitment sector directly."   
Meanwhile, a spokesperson for Manchester-based agency Platinum Recruit, who tweeted this morning asking its followers what they thought of the PM's announcement told Recruiter: "There needs to be some certainty around the leadership. Theresa May came in after what happened last year. I think she wants to know she's in it for the long run..."
"Since Brexit happened, we have not really experienced any change in the way our business functions. A lot of clients are businesses from this country so we don't have to worry about them not coming back to us to do business.
"It's not really had an effect – that might change but I don't think a change in leadership would have an effect either."
But Shaun Critchley, managing director at contracting solutions provider ADVANCE, warns the vote will cause greater uncertainty in the short term, but added the vote would at least give recruiters a clearer picture of where the UK is heading in terms of Brexit.  
"Another Tory majority would mean full steam ahead for Brexit and kill off any lingering chances of the referendum result being overturned.  
"It looks like being a busy couple of months for contract recruiters as we await the election result, with firms potentially delaying permanent hiring and ramping up their contractor headcount due to the greater flexibility."
Recruiter also contacted The Employment Agents Movement (TEAM). This breaking news will be updated when we have their response.
• What are your views on this issue? Email us at [email protected] or tweet us below to tell us your thoughts. We will run comments online in a round-up at the end of the week.