Inquiry into gig economy contracts good for recruiters
Inquiry into gig economy contracts good for recruiters
6 April 2017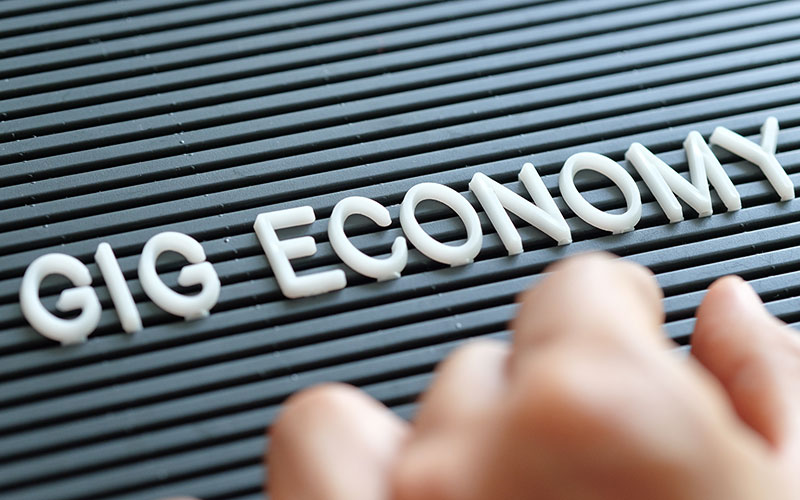 Gig economy contracts coming under ever greater scrutiny is good news for contingent recruitment agencies, an employment lawyer has claimed.
This is due to the fact firms could turn to contingent agencies to fill the void should government crackdown on gig worker employment following its inquiry into self-employment and the gig economy.
The gig economy is characterised by the prevalence of short-term contracts or freelance work as opposed to permanent jobs.
This morning, the House of Commons Work and Pensions Committee has published the contracts it has received from Uber, Hermes, Deliveroo and Amazon as part of the ongoing inquiry.
The committee highlighted at a recent evidence session problems with clauses contained in the contracts of some of these companies ranging from being "unintelligible" in the case of Uber and requiring workers not to challenge their self-employed status in the cases of Uber, Deliveroo and Amazon.
Commenting on the Committee's move Christopher Tutton, partner at Constantine Law, told Recruiter any crackdown on the use of gig economy workers should be welcomed by temporary labour staffing agencies.
"For recruiters that operate as employment businesses, the gig economy represents a serious competitive threat. Gig economy companies have lower overheads than most employment businesses as they operate on a purely self-employment basis, thereby saving on holiday pay, NICs etc.
The direction of travel looks positive for these recruiters as the gig economy continues to be criticised by politicians and looks likely to face increased regulation. This should create a level playing field with employment businesses."
Committee chair Frank Field raised concerns companies using gig workers "contribute little to the public purse or our social safety net". "They are not paying sick leave, National Living Wage, or contributing to pensions.
Yet it seems likely that their employment practices will lead more people to need taxpayers to pick up these costs," he said.
Recruiter contacted Uber, Hermes, Deliveroo and Amazon for comment. This story will be updated upon receipt of their statements.
• What are your views on this issue? Email us at [email protected] or tweet us below to tell us your thoughts. We will run comments online in a round-up at the end of the week.