Hire a digital marketing expert to thrive, says Savage
Hire a digital marketing expert to thrive, says Savage
7 April 2017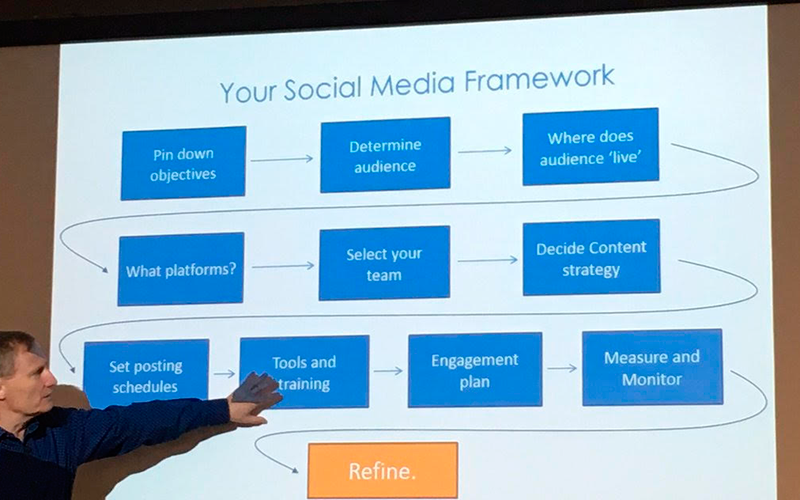 Hiring a digital marketing expert will make the difference for recruiters seeking to thrive rather than merely survive, as technology proves an ever more disrupting influence on the recruitment sector.
So said business growth consultant Greg Savage, speaking at an event organised by talent marketing platform idibu yesterday morning. 
Savage predicted in the next 25 years 50% of the recruitment industry is going to be phased out. The remainder will be made up of what he called the "walking dead", who just survive and an elite that would thrive.
Savage said this is due to the ever-increasing threat of technology and recruitment apps, which he predicted would "decimate" the recruitment industry. But this would not necessarily be the case for recruiters that can prove their worth to clients by sourcing candidates with hard to find skills in talent short industry sectors, and who can create loyalty from those candidates to work with them on an exclusive basis.
These candidates, he explained, know their worth, and are weary of being targeted by recruiters on sites like LinkedIn so are increasingly making themselves harder to find on the professional network.
And while not warning recruiters off sites like LinkedIn and job boards completely, Savage warned recruiters that use such sites are fishing in the same talent pool as everyone else including inhouse teams, while he added recruiters need to be wary of the fact users of LinkedIn are not as engaged as those on Facebook. 
Savage also explained candidates increasingly use Google to search for roles so savvy recruiters should hire a digital marketing strategist to help them develop a digital marketing strategy to help them stand out online.
"Every recruitment agency needs to operate as a digital marketing agency," Savage said. "If you've got six people in your company – your seventh hire needs to be a digital marketing expert.
"If you don't have those people in-house, you're making a massive mistake.
"When I say digital marketing – I mean a sophisticated social strategy and a sophisticated SEO. I mean content marketing. This is how you will attract candidates – it's clients too… But candidates we want to place in jobs will engage with us through a sophisticated marketing strategy."