EasyJet's Ryding: 'Female pilot intake to soar higher by 2020'
EasyJet's Ryding: 'Female pilot intake to soar higher by 2020'
19 April 2017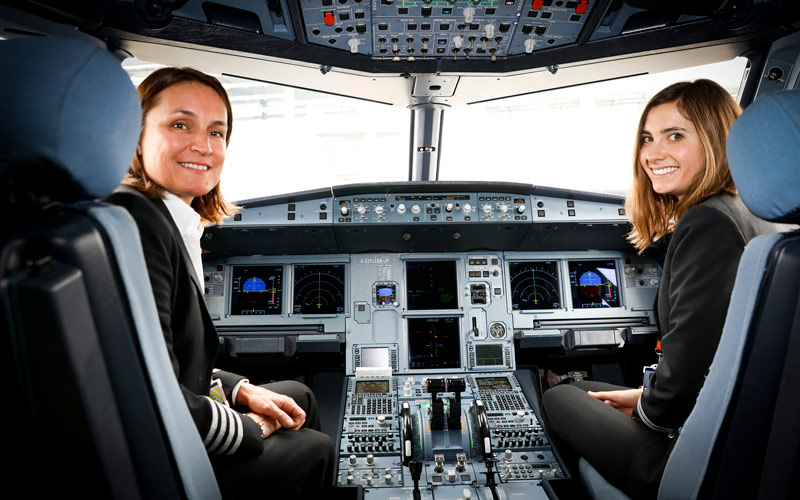 With five of its nine board members women, low-cost airline and FTSE 100 company easyJet has an enviable record in achieving gender diversity at the top.
James Ryding, easyJet's head of talent acquisition, told Recruiter that he is "very proud of this phenomenal" achievement.
The airline also has a good record on female pilots, with almost one in seven (14%) of all the world's women pilots employed by easyJet.
However, as Ryding points out this is only 5% of easyJet's own pilot population, which is why as part of easyJet's talent acquisition strategy, which includes targeting diversity, which began in January 2016, he is determined to do more.
"I just don't think it is right to have so few female pilots so there is something of a moral justification [to have more], he said, "but there is also an obligation as a consumer organisation to map against the consumer population we are serving," said Ryding.
"I don't know whether young women are not encouraged to do it, or whether it is stereotyping, or it might be that the pilot population is simply behind other groups of workers such as firefighters, and we have just been playing catch-up," Ryding continued.
Ryding said easyJet is working hard to address the gender imbalance among its pilots and has set a target of 20% of its new entrant pilot intake being female by 2020. The figure is 12%, up from 6% two years' ago.
Among the measures being taken as part of easyJet's Amy Johnson Flying Initiative are: easyJet underwriting of pilot training loans for six females, school visits, a partnership with the British Women Pilots' Association to encourage more girls to study STEM subjects, and mentoring programmes.  
"There is nothing more powerful than seeing a female pilot, and then when you join you feel that you are supported," said Ryding.
For more from Ryding, see the latest issue of Recruiter, out now, which features the latest on concerns in the public sector over IR35 changes, why recruiters are more optimistic than a year ago, and what's next for Smithy the former police dog.
• What are your views on this issue? Email us at [email protected] or tweet us below to tell us your thoughts. We will run comments online in a round-up at the end of the week.