Small can be beautiful with social media
Small can be beautiful with social media
1 March 2017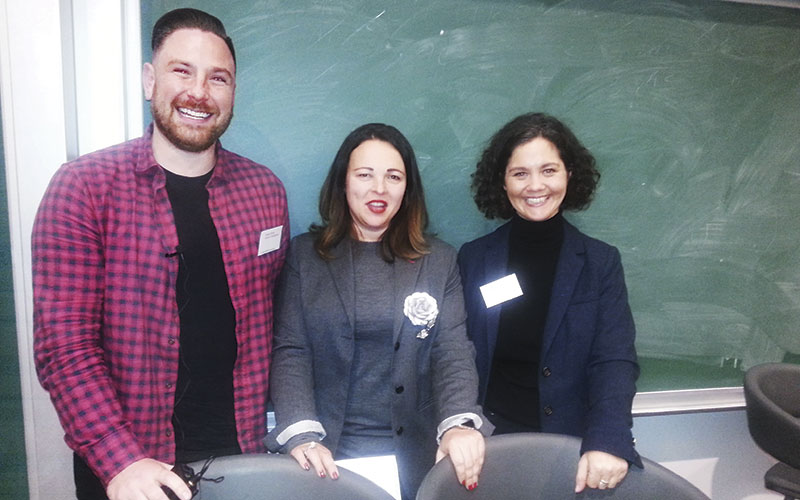 Small and medium-sized companies (SMEs) can be just as successful as their larger counterparts...
in using social media for recruitment, recruiters and HR professionals have heard.
Rebecca Clothier, talent acquisition manager at PepsiCo, told the audience at a London HR Connection meeting on social recruitment that employers didn't have to have "a slick employer brand strategy, or a 100% defined EVP [employee value proposition] to use social recruiting as a tool, because no matter what size of business, whether you are 50 people or 50,000 people, there are always stories you can tell".
The January event featured panellists Clothier, Catalina Schveninger, global head of resourcing and employer brand at Vodafone, and Robert Stone, group head of talent, McCann Worldgroup. Recruiter editor DeeDee Doke chaired the talk.
Clothier continued: "It's about having the creative idea on what to promote that will make somebody want to come and work for you." She said that a 15-second clip of the Queen visiting her previous employer cruise ship company Carnival, which cost the company nothing, "got more views than any other video we posted that year". "It is things like that, that are a little bit different and create a bit of excitement, that will get people talking about the company," she said.
Schveninger agreed that SMEs could use social media just as effectively as their larger counterparts. She said a friend, who owned an embroidery company that employed 150 staff, had used social media very successfully by encouraging employees to share what it was like to work there to their friends and family. "The easiest way is to promote an employee referral scheme, so their network does the work for you," said Schveninger.