New to the Market: 13-17 March 2017
New to the Market: 13-17 March 2017
13 March 2017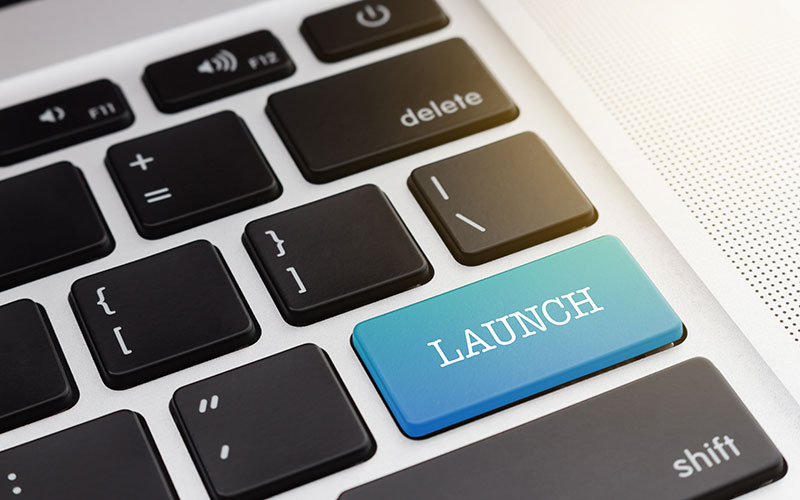 New businesses, office openings, new products and projects for 13-17 March 2017
• Driving, industrial, commercial, and healthcare staffing specialist 24-7 Staffing has opened an office in Bristol.
The branch, on the outskirts of Bristol in Bristol Business Park, Filton, opposite the University of the West of England, will initially be managed by associate director Paul Squires.
• Indian online recruitment marketplace AassanJobs has launched a Quote feature for its associates partners. The function enables consultancies registered with AasaanJobs to submit quotes and bid on selected jobs.
The Quote feature also helps potential employers decide which consultancy to choose based on their performance in the past as well on a recruitment score displayed on the platform.
• Global talent acquisition and management firm Alexander Mann Solutions has launched consulting group brand Talent Collective.
The firm says the launch of its new dedicated consulting brand will formally enable it to provide greater end-to-end talent solutions for clients globally.
Commenting further on the group's move an AMS spokesperson said: "Talent Collective was acquired by Alexander Mann Solutions in 2014 for its specialist capabilities in talent strategy and talent technology consulting, and much of the work of this nature has continued to operate under the Talent Collective banner, while our other consulting practices, assessment, employer branding and creative, diversity and inclusion, strategic workforce planning and our executive search business all used the Alexander Mann Solutions brand.
"While Alexander Mann Solutions is well recognised for its expertise in recruitment process outsourcing, the other consulting capabilities were less understood by the marketplace. 
"As such, we've chosen to leverage the Talent Collective brand for all of our consulting capabilities, both for the benefit of our RPO customers but also for the wider market who would benefit from consulting with us even if they have no desire to outsource recruitment."
• Head hunting professionals Ian Macleod and Paul Atkinson have come together to launch specialist company Atkinson Macleod Executive Search, as a division of Scottish privately owned recruiter Head Resourcing.
The division will place executive and non-executive appointments into private and public sector and government organisations.
Atkinson founded agency Direct Resources, with Gordon Adam, which was bought by consultancy Mastech Systems Corporation in 1999, and job board Recruitment Scotland.com, sold to recruitment advertising firm TMP Monster, before going on to launch Head Resourcing.
Macleod spent 16 years as managing partner with search firm Odgers Berndtson, overseeing their launch into Scotland.
• International executive search firm Carmichael Fisher has opened new offices in both Los Angeles and Zurich.
The Los Angeles office, led by managing director Justin Hobday and supported by regional directors Kimberly Rice and Ciara Kelleher, is on Santa Monica Boulevard and has been launched due to the city's exposure to the Carmichael Fisher sector disciplines of aerospace, entertainment, and fashion to biomedical services, consumer products, finance and technology.
The Zurich office is the firm's seventh EMEA location and strengthens Carmichael Fisher's existing offering. It is located at Herostrasse 9, 8048 Zurich, Switzerland and will focus on pan-European cross-border appointments.
• CNA Age Positive, an executive search firm for the over 50s, has launched. The agency, a master franchise with CNA Executive Search, is the brainchild of Duncan Keil, and will also be interacting with its candidate base via online forum The Age Positive Community.
• Technology provider Datek Infrastructure Solutions is expanding into three specific services: infrastructure, and the two new services - consultancy and resource. These services will sit under the new The Datek Group name.
• Midlands-based recruiter Encore Personnel has appointed a team of specialists aimed at ensuring companies do not suffer from employee shortages during their peak trading times.
The firm says the four-strong External Recruitment Team (ERT) has been created in response to a recent decline in the number of people applying for roles, particularly those from other EU countries.
The team comprises Silviu Dolt and Charlotte Harland, led by Nikki Gallier and supported by senior manager Maddy O'Donnell, is now proactively looking to attract candidates who can offer their skills to fill temporary and full-time roles at companies across the country.
• Public sector executive recruitment and people development specialist GatenbySanderson has launched a mentoring scheme aimed at helping people from diverse backgrounds become non-executive directors (NEDs) on NHS boards.
Working under an existing NED at an NHS Trust, aspiring NEDs, including female candidates and those from Black, Asian and Minority Ethnic (BAME) backgrounds will experience 'life as a NED', receiving additional mentorship from the Trust's chair person.
Participants will attend – and possibly participate in – board and sub-committee meetings, and gain access to the NHS Trust under local arrangements. To aid the learning process, programme participants have no specific legal status or fiduciary liability.
• London-based creative and digital staffing specialist Gemini People has opened an office in Birmingham. The firm described the office opening in England's second city as a "natural step" with it currently benefitting from a £1bn HS3-fuelled investment and thousands of businesses setting up in the city in 2016.
The office will be led by Claire Summerfield, former managing director of Stratford-upon Avon-based marketing staffing specialist Blue Skies.
• Headhunting firm Goodson Thomas has moved to new premises in Morganstown, North Cardiff. The firm also welcomes new hires consultant Sam Smith and associate consultant Cerys Jones.
Smith joins from executive search business Beresford, Wilson & Partners, and Jones comes from a financial business, having spent five years with search firm The Winchester Partnership.
• Lawspeed, legal and compliance consultants, has launched a fixed price agency fee recovery (AFR) service aimed at helping agencies recover introduction and transfer fees.
The service includes advice and initial contact with the client, through to full court action via recommended litigation solicitors in the event the client doesn't pay.
• Restaurant chain Nando's is to use company review site Glassdoor's employee critiques as part of a major London recruitment advertising drive.
From today (13 March) and for the next two weeks, Nando's will place over 1,000 adverts across London Underground tube lines, featuring reviews left by employees in the last year.
Commenting on the reasoning behind using the reviews, Nando's head of talent Vicky Quin said: "This is important because we need to hear first-hand from the people that have purchased, worn or worked for a company we're looking to apply to. So, it simply made sense to use reviews from people that actually worked for us."
• Cambridge-based ThisWay Global has launched its Artificial Intelligence (AI) software platform, GPS, at South by Southwest (SXSW) in Austin, Texas.
The platform aims to streamline recruitment by matching high-quality candidates to the most relevant job opportunities using machine learning algorithms across a number of sectors, particularly in scientific, professional and technical sectors.
• Job board totaljobs has launched a £3.6m outdoor advertising campaign combined with a multi-million pound online strategy known as #TheElevatorPitch tackling common obstacles around the interview process.
The elevator pitch is commonly used by people in job interviews and sales pitches as a short description to sell themselves or a product to someone they're speaking to.
The campaign sees outdoor advertising run across London, Manchester and Birmingham, while totaljobs has also reached out to more than 6,000 jobseekers and 150 employers to find out what candidates believe are the biggest interview pressures, which will be revealed in April. In addition, totaljobs will also partner with a number of industry experts to offer advice to candidates on how interview obstacles can be overcome, as well as how employers can get the best out of interviewees.
• Personalised video platform vCreate has launched a new service aimed at the recruitment industry.
Rather than recruiters sending over a CV, the service enables recruiters to send a link to candidates for them to record a brief introduction about themselves, their skills and key achievements in a video, which can then be edited by the recruiter ahead of being sent on to the client.