My Brilliant Recruitment Career: Matthew Grady
My Brilliant Recruitment Career: Matthew Grady
1 January 2017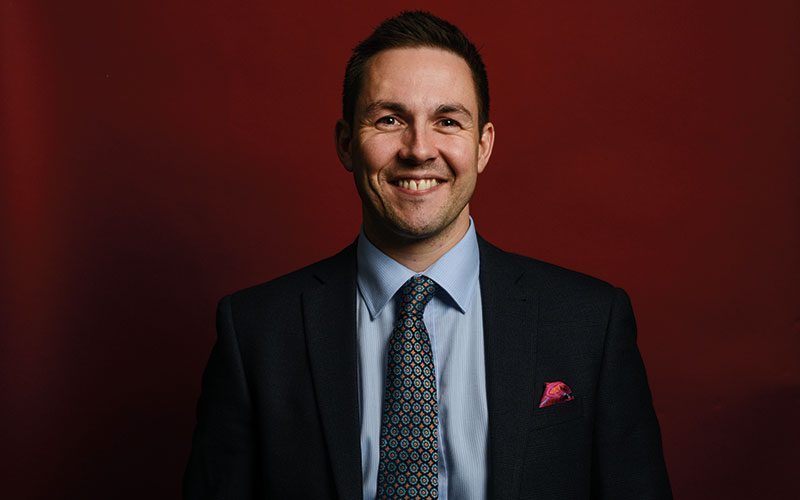 Professional golfer. My uncle was a golf pro and inspired me to pick up a few clubs.
What was your earliest dream job?
Professional golfer. My uncle was a golf pro and inspired me to pick up a few clubs. By the age of 10, I was playing for Yorkshire and by the age of 15 I was playing for England. A mentor when I was working at a golf club said: "You could pursue a career in this." I joined the PGA and played on the tour, lived in Dubai for two years, teaching at an academy, and was a head pro for an academy. I came back to the UK and was a head pro of a golf club.
What was your first job in recruitment and how did you come into it?
Consultant at Michael Page HR, based in Reading. I taught golf to a former director of Michael Page about seven years ago, when I was still in the golf industry. He said: "If you ever want to move away from golf, we quite like sports people." So I ended up joining Michael Page.
What do you love most about your current role? 
It's quite exciting to see our small business grow into a bigger business, and be part of the change in leadership. I've got a small team and it's really exciting to see the next generation of managers come through.
What would you consider to be the most brilliant moment of your career? 
I recruited eight really senior-level candidates into a retail business in Australia. It was a six-month journey from finding the people, discovering their motivations, where they wanted to go, and presenting them an opportunity to go and live in Australia. That was incredible to offer a job to somebody in a country they aspire to live in and start a new life with their family.
Do you prefer a staycation or holiday abroad 
Definitely abroad. I lived in Dubai – I've always got a thing for Dubai and the Middle East.
Outside the office, where would you like to interview a candidate or be interviewed?
The Google head office in California.
What's your top job to fill at the moment? 
Regional director for a food services business.
Laugh or cry, what did your most memorable candidate make you want to do and why? 
Almost cry but it was joy in the end. I had a candidate through to third-stage interview for a job he really wanted. He ended up pulling out of the process because he couldn't get to the interview. The interview was an hour and a half away, there were no trains, it was too late and his car had broken down, so I ordered a taxi to go and pick him up, and he ended up getting the job.
What's the best or worst interview question you've ever heard? 
Worst – what are you going to do to make me happy?
Make us an offer we can't refuse
Imagine your dream job, then imagine the dream business you'd like to work for within hospitality – and then call me.
Matthew Grady, managing consultant, Venture Recruitment
Natasha Makhijani, chief executive at board level and senior executive search firm Oliver Sanderson