Digital identity: Remote checks are here to stay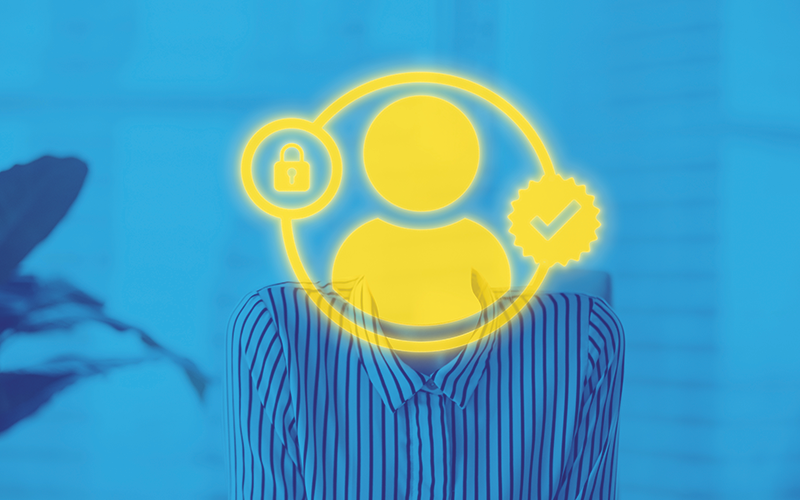 The introduction of digital identity verification checks have been in situ since October. Sue Weekes investigates how the system is working so far
Just over six months on from the introduction of the Digital Right to Work scheme by the UK government, Keith Rosser, Reed's director of group risk and the director of Reed Screening, describes the situation as "80% forward" but adds: "It still isn't what it needs to be."
Rosser was an ardent campaigner of extending digital identity checks beyond the Covid-19 pandemic, during which they became a necessity, and was quoted alongside ministers in the official launch. Since the government's decision to go digital, he wants to ensure the system is properly and fairly implemented. Hence, he was among those instrumental in getting the government to delay the 'go live' date by six months until October 2022 instead of April to give organisations more time to prepare.
The scheme allows employers to remotely verify the right to work status of a British or Irish employee using an accredited Identity Digital Service Provider (IDSP). In his role on the ECHO Home Office Committee and chair of the Better Hiring Institute, he explains that evidence and data from employers representing around a million workers revealed that, since October, the number of applications per job has fallen because the system isn't sufficiently inclusive. It also showed that the number of people dropping out of the process midway through had increased.
"These were two very powerful messages," says Rosser, who added that one of the main challenges is that the system requires an in-date passport or visa. "Looking at the last two census results, we've estimated that about one in five jobseekers won't have an in-date passport so won't be able to interact with the digital system. This means the only way they could get a job was either to post the original out-of-date passport, or other document like a birth certificate, or actually meet the employer face-to-face."
Rosser reports that the government took the feedback on board and is now looking at how the scheme could be expanded and therefore made more inclusive. "Then, at that point, it is my belief we will have the first phase of a complete digital right-to-work system," he says.
Rise of the IDSPs
Digital identity checks are completed by the burgeoning IDSP sector. These are commercial companies certified by the Department for Digital Culture and Sport, which is responsible for the UK Digital Identity & Attributes Trust Framework that defines the rules, standards and governance that IDSPs must adhere to. The framework is part of the bigger digital identity strategy being pursued by the government and in short, seeks to define what "good" identity verification looks like.
In theory, IDSPs provide a more efficient, streamlined and secure way of proving identity. However, the platform market is growing quickly and recruiters need to carry out due diligence when choosing who they partner with. As with any bedding-in period, there are issues in areas such as price, integration with existing systems and processes and range of services offered. Potential buyers should quiz accredited providers on these.
Russ Cohn, general manager of OCR Labs Global, says recruiters and employers are enjoying the convenience of digital and "aren't reverting back to old ways".
"Remote is here to stay," he says, but adds an important caveat: "Despite a requirement that IDSPs be certified to perform right-to-work and right-to-rent checks and DBS checks, not all IDSPs are the same. Identity verification technology used by some IDSPs can be biased, disadvantaging communities of colour. And current IDSP certification does not require IDSPs to prove the underlying identity technology provider 'passes the test for non-bias algorithms'."
John Abbott, chief commercial officer of the IDSP Yoti, which has also partnered with the Post Office on its EasyID system, concurs that businesses have welcomed the speed, accuracy and flexibility of the digital checks and says it also relieves the pressure on recruitment and HR teams to manually check identity, reducing the chance of human error.
"A right-to-work check is necessary for all employees in the UK but many businesses see these checks as a simple box-ticking exercise," he says. "Employing someone who doesn't have the legal ability to work can however incur significant financial and reputational costs for a business. If a company is found guilty, it can be fined £20k for each illegal worker."
Barriers to digital
When built into onboarding processes, Abbott says, digital identity can bring further productivity gains and provides a better experience for the employee. He points to Post Office Hot Topics data that reveals nearly half (46%) of people do not feel comfortable with businesses taking a photocopy of their ID. "Furthermore, photocopying a new starter's ID creates a mountain of sensitive paperwork," he says. "Digital ID verification strengthens the process by supporting teams with a higher level of security and is much faster for new starters. They just take a photo of the front and back of their ID and then a selfie to verify their identity in real-time, saving valuable onboarding time. It also stops HR and admin teams from handling and storing sensitive information unsafely."
If a company is found guilty, it can be fined £20k for each illegal worker"
Tony Machin, CEO of IDSP TrustID, says among some commentators, there is a perception that cost and technology are barriers to the Digital Right to Work scheme, but has observed "a massive" uptake in the use of such checks up to and since 1 October, driven by the convenience and time saved. "Employers and candidates have been extremely receptive to the scheme. After all, digital technology plays such a part in our everyday lives," he says. "I doubt any IDSPs have seen an objection to implementing digital right to work because of cost – employers are mindful of the balance of convenience, candidate experience, robust processes with a low pay-per-candidate check cost.
"The challenge is perhaps one of simplifying a process to suit every applicant. Not all IDSPs can support a check for every type of applicant. We go beyond validation and offer eligibility checks, and can integrate our platform into a clients' ATS. It's all about choice and giving your onboarding team a single solution to onboard applicants consistently and efficiently no matter how they recruit candidates."
Mark O'Hara, enterprise sales manager of IDSP ID-Pal, says while some organisations embedded a digital right-to-work solution into their candidate onboarding processes early, many left it until the 1 October deadline to start looking for options. He believes the challenges both recruiters and employers face are ostensibly around "operations, experience and customisation".
"How easy is it for the back-office team to invite someone to securely present documents for verification from a distance, receive reminders and submit additional info?" he says. "With an out-of-the-box solution like ID-Pal, candidates can be processed remotely in two clicks, by inputting either an email address or mobile number. We also have a reminder function (via email or SMS), taking away some of the heavy lifting for the team and offering a smooth experience for candidates to be onboarded quickly. Finally, we provide the ability to securely capture additional documents within a single workflow."
"For example, for enhanced police checks, the DBS is insisting work seekers use an app version not an online web browser, or else requiring original documents for proof of address. This can be difficult for some people if they do online banking and have online Council Tax statements as they won't have as many physical documents as they used to," says Rosser. "It also means we are coming out of the digital world and going back into the physical one and if we really want to get the true power and benefit of digital identity for jobs, we need to get those systems aligned."
In the meantime, recruiters and employers who require a high volume of DBS checks should quiz IDSPs on their services in this area because it is so complex. For example, ID-Pal like many other IDSPs has a product that confirms address verification through integration into many trusted data sources, for example, credit bureaux. "This negates the need for such paper documents and verifies an address based on data," explains O'Hara. Although ensuring recruiters meet DBS policy is still a complicated area.
Digital ID crucial for jobs
Last year, background check provider PeopleCheck chose Yoti and Post Office for digital DBS checks. The company built Yoti's identity verification technology into the heart of its platform to guide candidates through a simple online process where they upload their passport, address and a selfie.
"PeopleCheck carries out 70 or so tailored screening solutions for their clients – and they all start with an ID check," says Abbott. "With this now digitised, they have been able to automate the rest of the screening process and remove labour-intensive data entry from their internal processes while maintaining compliance and quality. PeopleCheck can now process 1,800 checks in the same time they could previously do one."
While there is a practical and logistical need for digital right-to-work checks right now, digital identity is also a vital part of the future of jobs and recruiting in the big picture. The rise of the remote global workforce makes it possible to recruit anyone from anywhere in the world and only digital processes can ensure we can still perform the necessary checks on potential employees. But the world of digital identity going forward will also be fraught with dangers with fraud, deepfakes and synthetic identity sadly part of the landscape so vigilance and due diligence will be required and recruiters must ensure they work with trusted partners.
OCR Labs' Cohn says because much of onboarding technology and platforms are powered by artificial intelligence, "we are already seeing a convergence of HR plus fraud operations and data science teams" and it even has a name. "This orchestration is known as IDOps, which is the orchestrated combination of HR-related identity verification, fraud operations and AI processes," he explains. "We are releasing features that orchestrate or connect data and workflows to deliver IDOps capabilities for HR teams and recruiters or anyone needing to perform 'know your applicant' when performing right-to-work, right-to-rent and DBS checks. Just as DevOps transformed software development, IDOps is transforming ID verification."
---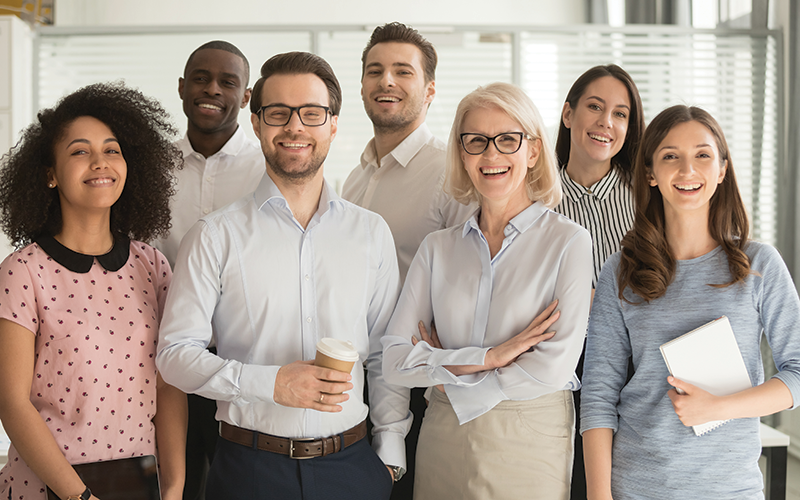 Building in inclusivity
Reed Screening, specialists in employment screening for over a decade, and part of the global recruitment business Reed, chose OCR Labs Global to support a wider range of employment screening products. OCR Labs Global provided its underlying real-time technology for document verification, fraud detection and biometric matching.
For Reed Screening, digital identity needed to allow for the hiring process to become not just faster, but also fairer and safer. Corrine Peart, head of strategic sales and client relationships at Reed Screening, explains that equitable access was a key requirement in its search for an IDV [identity verification] solution: "Excluding those without the right availability, documents, device or bandwidth would reinforce existing forms of discrimination against migrant or economically disadvantaged workers," she says.
OCR Labs Global says to establish an inclusive digital identity system, accessibility must be considered throughout the entire development process, not addressed as an afterthought. A genuine effort must also be made to understand the challenges faced by end-users so no customers are left behind.
A central challenge faced by job candidates is the need to complete right-to-work checks. A reliance on human teams to conduct verification restricts the available service hours offered to candidates, while conducting checks in person can be time-consuming and expensive. Manual screening bias disproportionately impacts low-income individuals and communities of colour.
"Allowing candidates to complete identity checks remotely, at a time that suits them, will support those without the physical or financial means to travel and open up employment opportunities that wouldn't have been available to them previously," says Peart.
"Reed has outlined proposals for further changes to the digital right-to-work scheme that will make it even more inclusive and help maximise available talent to hirers, proposals that were accepted by the Minister of State."
By carefully considering inclusivity in selecting an automated document verification and biometric matching solution, Reed was able to support faster and more efficient onboarding to transform the digital hiring process and enhance employee mobility.
---
Image credit | Shutterstock