Websites that go the extra mile
Sue Weekes
15 November 2022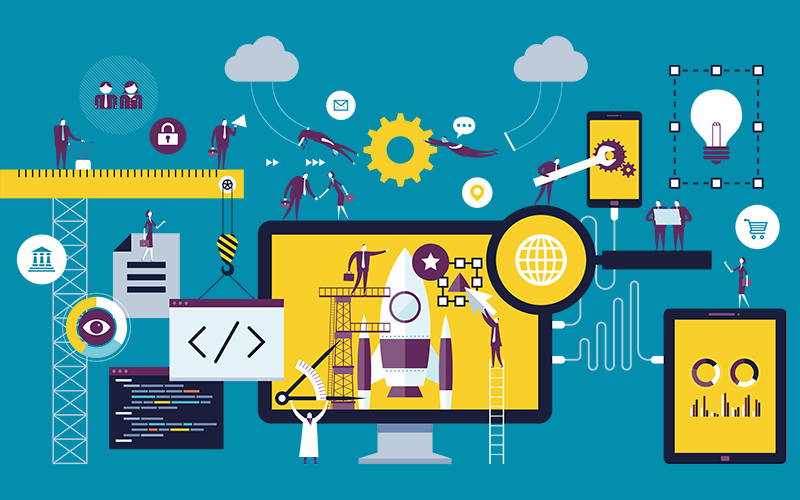 Does your website over-deliver or are candidates and clients equally underwhelmed? Sue Weekes discovers how recruiters can up their game
Gone are the days when websites were merely online shopfronts for agencies or employers to showcase their wares. Agency and in-house recruiters know they must ensure that their websites deliver value on every level, especially for the candidate. It also needs to reinforce their brand and mark them out as experts in their field.
So, what are must-have features for candidates today and how can recruiters ensure their websites over-deliver in terms of expectation and performance?
Recruitment website specialist eploy conducted research on 700 UK recruitment teams to identify those organisations with a peak performing site. These are characterised by sites where candidate quality and quantity are consistently rated as 'high'. In eploy's sixth annual 2021-22 Candidate Attraction Report, it reveals that peak performing careers sites are:
five times more likely to have a chatbot
four times more likely to have career pathways and job search and apply
three times more likely to have 'how the recruitment process works', employee stories, learning & development, and interview hints and tips
two times more likely to have employee videos, FAQs, diversity & inclusion, team landing page, and awards and ratings.
---
Case study
Sentinel and Venn Digital
IT recruitment specialist Sentinel wanted a new website to accompany its rebrand and briefed Venn Digital to create a site with a modern recruitment functionality, clean design and improved user experience to encourage lead generation.
Venn Digital used its core Recruiter product to build the site, which has been honed over 10 years. Search engine optimisation was a key consideration so the site has the ability to track and monitor activity, allowing for continuous improvement. It made an impressive start, increasing keyword visibility by 672%, reducing bounce rate by 40% and increasing pageviews year-on-year by 226%.
The focus throughout the project was on the candidate and client journeys on the site. By updating the functionality and design, Venn Digital enhanced the user experience specifically for the recruitment sector. This functionality includes candidate dashboards, CRM integration and tailored job search.
The recruitment company requested personalised features and, in response to this, Venn Digital built consultant profiles and created additional fields within the job search for an improved user experience. This, alongside the candidate dashboard, supports the candidate journey.
A future-proof website was essential for the Sentinel brand. Well-defined sectors were split out on the site and designed with SEO in mind. This means the site can continue to grow and evolve with the brand itself.
"Working with the team at Sentinel, we were able to build a website that converts whilst complementing the new branding," says Venn Digital. "Now they have a functional user-first website that consultants can use as a lead generation tool. The recruitment company quickly saw repeat visits, reduced bounce rates and increased sessions."
---
Candidate-centric content
Even though peak performing sites are on average three to four times more likely to have candidate-centric content, Chris Bogh, eploy chief technology officer, says most careers sites still tend to focus on content that is more "company-centric".
"The clear connecting feature of candidate-centric content is that it's designed to be valuable and useful for the candidate throughout their evaluation process, from first enticing them to apply, right through the application and assessment stages."
Timely promotion of the content is crucial. "So, for example, if you are emailing out invitations for interviews, include links to your interview hints and tips content," says Bogh. And he reminds recruiters that today's candidate is used to "retail-grade" online experiences: "Your career site should offer far more like interview booking, the ability to join talent pools, onboarding and digital signing."
Recruitment website design and development company Access Volcanic has a similar message for recruiters who are lagging behind when it comes to the candidate journey: the site must guide them from initial interest to application. "It needs to be as easy as possible to navigate and apply for open roles as in most instances this will be the primary objective of the website, and vital in our post-pandemic world where even more interactions are exclusively online," says Luke Patterson, Access Volcanic business development manager.
"Given the candidate-tight market, we are currently experiencing, it's also important that the website offers ways to stay in touch via job alerts or a candidate portal to help attract and convert passive jobseekers."
Once a candidate identifies a suitable vacancy, the online application process is critical, but Bogh acknowledges that there can be a trade-off here between making the application process as frictionless as possible and gathering enough information to allow you to make an informed decision for progressing or rejecting the candidate. "There's a lot of talk about 'one-click apply', which is often a misnomer for a long-winded application form with one button to apply. Also, does the candidate need to register first before they can apply?"
This may depend on the type of candidates visiting the site and the roles advertised so ensure the web development company's technology can be fully configurable. For example, eploy's system enables customers to design their application processes so that they automatically adapt to the type of candidate applying, for example, internal versus external candidates, as well as for the vacancy itself.
Brian Whigham, managing director of recruitment website design and marketing specialist Venn Digital, agrees sites should be optimally designed for the candidate experience, and this includes giving both passive and active jobseekers multiple chances to engage. "For example, application, CV drop, register and apply, download our report. Give users multiple conversion points on every page," he says, adding: "Ensure features such as 'remote working,' 'radius search,' and 'salary search' are included as easy-to-use filters to optimise the candidate journey."
Whigham says that some recruiters still overlook usability due to the pressures of building a website. "Tools, such as Recite Me, which we have recently partnered with, ensure websites can provide more inclusive and accessible experiences. Ultimately, this best practice also supports ranking factors in search engines like Google."
Patterson also stresses the importance of digital inclusion when it comes to usability. "Our team of designers take into account the way that all users will interact with a website and in consultation with our clients strive to deliver more inclusive and accessible candidate experiences," he says. "We are really passionate about building recruitment websites that consider the needs of a diverse population, removing as many barriers as possible that might impede their job search."
Eploy has had its candidate portal technology independently reviewed by the Digital Accessibility Centre to the WCAG 2.1 AA standard, which covers the entire candidate journey. As well as ensuring technical compliance with the standard, the review includes end-to-end testing by users with a wide range of disabilities, including blind, low vision, dyslexia, colour blindness, mobility impairments, learning difficulties, deaf, Asperger Syndrome and anxiety and panic disorder.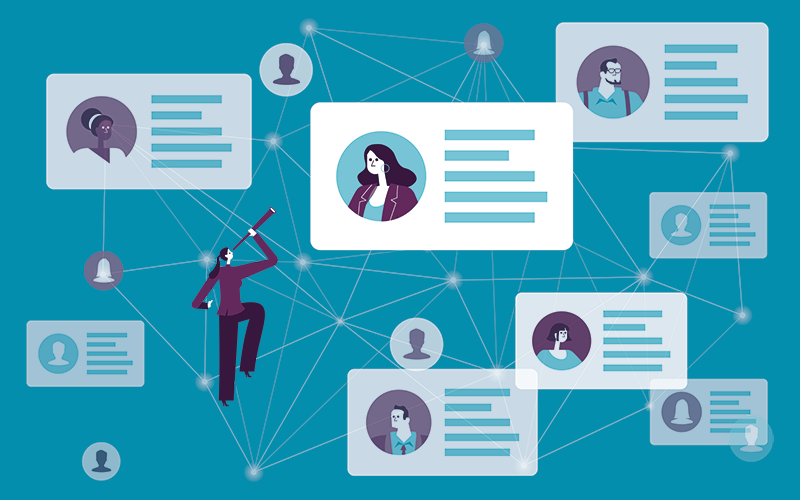 ---
6 must-do's
Ensure the site has sufficient candidate-centric compared to company-centric content (it should be weighted towards information focused on the candidate) and that it provides a smooth and compelling candidate journey from end-to-end.
Remember how digitally savvy candidates are today and aim to match the experience they have on high-profile consumer sites. Build in plenty of interaction and opportunities for them to engage with you throughout the recruitment process.
That all said, also take steps to ensure the website and all of its content is digitally inclusive.
Regularly review the site and ensure a constant flow of new content. Don't rely just on new job-postings but add new longer form and evergreen content, too.
Use the site to reinforce your brand and mark yourself out as experts in your field with thought leadership pieces and blogs. Use blogs to create thought-leaders within the organisation and encourage them to build their profile.
While you probably don't have time to become a search engine optimisation (SEO) expert, work closely with your web development company or other experts on this and ensure you understand basic metrics on your site's performance like bounce rate and keyword visibility.
---
Don't forget your brand
While candidate experience must be top of mind, it is also important to remember that the website must be consistent with the agency or employer brand. As Whigham says, recruitment agencies must ensure that the brand strategy is clearly represented. "If you're a specialist in a certain sector, you've got to have plenty of proof and examples of your expertise beyond just client logos," he says and adds: "Supporting content, such as videos, podcasts, downloads, and guides, add value to the user. Going this extra mile, shows you have a deeper understanding of your market value."
Of course, as well as being optimised for the candidate, sites must also be optimised for search engines, especially Google. Most recruiters won't have time to become search engine optimisation (SEO) specialists, so it is vital they work closely with their web development company or another third-party expert to ensure the site is optimised. They should be aware of key metrics about their site such as 'bounce rate' (the number of people that visit the site but choose not to stay on it), keyword visibility and page views, and quiz developers on these.
"An intuitive content management system [CMS] will help agencies easily refresh and optimise their website content themselves, taking the manual lifting out of SEO with tagging," says Patterson, adding: "Understanding what's working on your website is fundamental to making improvements and understanding the return on investment." (For the importance of data and analytics, see pages 16-17.)
At a time when all business systems and processes need to be regularly reviewed, websites are no different. It is also important to ensure a consistent flow of new content. Eploy's research shows that companies who regularly create and update their careers site content report better results than those whose content remains static.
Whigham recommends a review every three months and that recruiters take a seasonal approach. "Like in retail, each 'season' should have fresh content, new themes, and a clear campaign to push and showcase across your site," he says.
Recruitment sites are fortunate in that the flow of new job vacancies provides a regular stream of new content, but Patterson also advises recruiters review the 'evergreen' content to ensure the messaging remains aligned to the company mission, that any people quoted or in photos are still in the business and any new specialisms represented. He adds: "Plus, of course, new content helps to increase and maintain page rankings with the search engines, reducing the spend on other candidate sourcing tools such as job boards."
Image credit | iStock