People, planet, profit and purpose: Making the world a better place
15 November 2022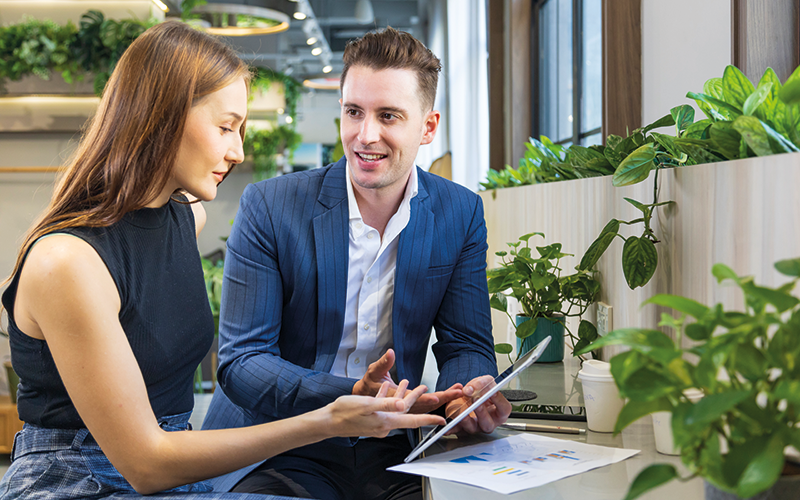 For a growing number of companies, profit alone is no longer the mantra of business. B Corp recognises firms that are reinventing the world of work for good
It's been half a century since US economist Milton Friedman famously argued "the business of business is business".
The highest good in Friedman's analysis is for managers to maximise profits for company shareholders, with wider goals, such as curbing pollution, best left to governments.
But with global challenges from climate change to rising income inequality, there's a growing group of companies reinventing business as a force for good. It's called the B Corp, or Benefit Corporation, a certification for businesses committed to social and environmental gains alongside shareholder profit.
The B Corp label is for companies what Fairtrade is for bananas – a signal to customers of a sustainable business. The movement's mission is the creation of a more "inclusive, equitable and regenerative" economic system, said Chris Turner, executive director at B Lab UK, the non-profit that manages the B Corp certification. This represents, he says, "a radically different system to the extractive and exploitative one which is currently engrained in | law and orthodoxy". Ultimately, the aim is shared wellbeing on a healthy planet.
If this sounds a bit like the sort of thing you might read in a Green Party manifesto, take note: 39 UK-based recruitment agencies have already signed up. Last month, Acre, a sustainability recruiter in energy, business and finance, announced it had achieved B Corp certification.
CEO Richard Wright said the company, since its inception in 2003, had always tried to be a "good" business and its values were closely aligned with the B Corp agenda.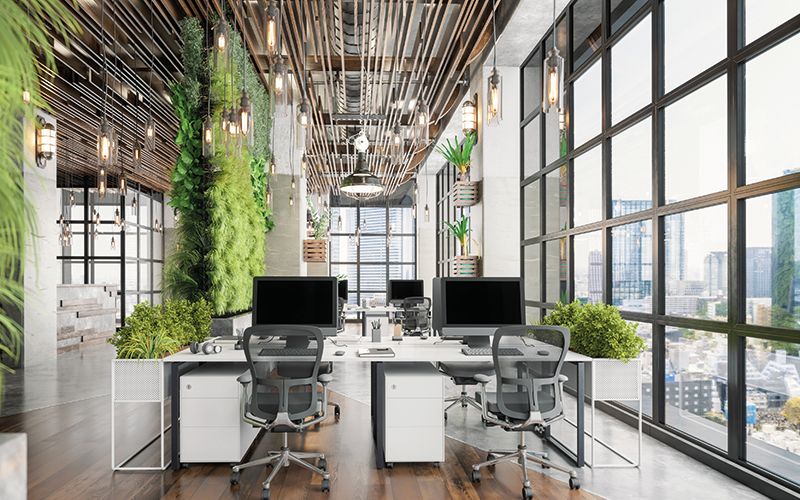 Consideration for people, planet and purpose always has been at the forefront of our decision making"
Wright said: "The purpose of B Corp is to drive businesses to do things better and value profit equally to people and planet."
It's about business owners taking a broader view of their responsibilities rather than just making money – that's the future, he said.
How did B Corp start?
Like most big ideas B Corp started small. Two friends, who previously worked together at a start-up footwear company, co-founded B Lab with a private equity investor. The first 82 companies were B Corp certified in the US in 2007. Today – 15 years later – there are more than 5,000 certified B Corporations in 85 countries, including Ben & Jerry's, Patagonia, the Body Shop and The Guardian newspaper.
In the UK, where B Corp arrived in 2016, there are more than 900 B Corporations. This equates to a tiny proportion of the total 2.7m businesses. But membership grew 85% last year, according to B Lab UK.
Getting certification is tough. Firms must pass a comprehensive assessment to qualify. Criteria include how it is governed, transparency, employee benefits, carbon footprint and impact on local communities where it operates.
Chris Biggs, relationship director of corporate banking at NatWest, said: "We are seeing an ever-increasing proportion of our clients developing credible, quantifiable and often very socially impactful ESG [environmental, social and governance] strategies." In some cases, these have been ratified externally through the B Corp certification process, he said.
"Whether B Corp certified or otherwise, an ability to articulate a commitment to a business's ESG strategy is becoming an increasingly important part of tender processes – and recruitment/talent acquisition businesses are no different in this respect."
---
Case Study
The Good Board
Among the businesses to achieve B Corp certification is The Good Board, an executive recruitment and leadership development company.
CEO Louise Gatenby said: "We have always believed in business as a force for good and wanted The Good Board to be able to demonstrate that belief in action, we also wanted to be part of a progressive, purposeful and inclusive community who are trying to make the world a better place."
Gatenby, who spent her early career at Mars, has 25 years' experience in recruitment. She is also a board member of WeMindTheGap, a social mobility charity, and Coleg Cambria, one of the UK's higher education colleges.
Within a year of being set-up in January 2020, The Good Board was B Corp-certified. Going through the certification process was tough but "brilliant" for a new business, said the company boss.
"It made us define our purpose, impact, ways of working, values, culture and strategy much more clearly and much earlier that we would have done without going through such a positively challenging and rigorous process."
Practical examples of being a sustainable business, include setting up as a virtual office to minimise commuting and office emissions, a travel policy that encourages use of public transport (no flights) and using recycled printer paper.
"However, given a relatively limited carbon footprint as a service-based business, our biggest impacts are in the way we work with our clients and candidates," said Gatenby. For instance, at least half of every longlist comprises candidates from underrepresented groups.
What's more, the recruiter will turn away new business. "Before we take on a new mandate, we ask ourselves if we deliver a great outcome, what positive change will that create and if we can't answer that question, we don't take on the work," she said.
"For us B Corp isn't a stamp of approval; it's about being part of a movement and a community who share our belief in the important role business has to play in creating a more equitable and sustainable future."
---
B Corp certified recruiters
In addition to Acre, the new wave of recruiters who are B Corp-certified include f1 Recruitment, SR2 – Socially Responsible Recruitment, The Good Board and Hire and Higher among others. They share a mission to make the business of business more than just business.
F1 is a trailblazer for a more inclusive and diverse workforce in digital, communications and sport marketing. The focus is on improving representation of black, Asian and minority ethnic communities, lower socio-economic groups and those returning to work after career breaks for caring reasons.
In December 2021, f1 achieved B Corp status. Founder and CEO Amanda Fone said it was a natural fit for the company: "For many years we have been putting societal change at the heart of our business objectives alongside our commercial goals."
She added: "We want to help influence the diversity of talent that works in our sectors and ensure that this diversity stays in these sectors until they reach the very top roles."
Bristol-based SR2, a specialist IT recruitment firm, shows making a profit and making a difference aren't mutually exclusive. The company, founded in 2017, has a £28m turnover and 65 head count – and scooped this year's Recruiter Award for best medium-sized agency.
Founder and MD Chris Sheard, who also was named Recruiter's Industry Entrepreneur of the Year, said: "Consideration for people, planet and purpose always has been and always will be at the forefront of our decision making at SR2. It's what our success is built on."
---
How do you become certified as B Corp?
The first step is to complete a detailed B Corp online self-assessment. There are about 200 questions ranging from charitable giving and employee benefits to water usage. A minimum score of 80 points is required to pass.
An independent B Corp analyst will check if a company's assessment score accurately represents actual performance. Companies will be asked to submit evidence to support their answers.
To complete the certification – which can take more than a year – a company must amend its constitution, or Articles of Association, making it the legal obligation of directors to consider the impact of their decisions not just on their shareholders but also on their workers, suppliers, society and the environment.
The annual cost is based on turnover ranging from £1k to £50k-plus, so it is affordable for smaller companies. To maintain B Corp certification, a company will need to recertify every three years and publish an annual report on its progress and goals.
Amanda Fone, founder and CEO of f1 Recruitment, says the toughest part of achieving B Corp is the "collation of all the relevant documentation, forensic audit of our internal processes and policies and evidencing the results from our social change".
B Lab encourages companies to complete the organisation's online self-assessment tool, even if they don't follow through to accreditation. "Our goal is not for every company to be a B Corp but for every company to act like a B Corp," said a spokesman.
---
SR2 has a double bottom line that measures its contribution to society as well as monthly turnover figures. "For me that feeling of giving back, donating £50k or so to an underrepresented charity, for instance, will always trump a big number in my bank balance."
Why aren't more recruiters B Corp-certified? "The perception of recruitment is very money and profit-driven, old-school sales that's all about money and the bottom line. Many would consider B Corp and recruitment as something of an oxymoron," said Sheard.
Louise Gatenby, CEO of The Good Board, agreed becoming a B Corp is a big commitment and likely to challenge established ways of working. So, what are the benefits of being B Corp-certified? Gatenby said: "It has helped us attract and retain great people, it has opened much broader conversations with potential and existing clients and candidates. I think it has certainly helped us build credibility and trust and to engage with a range of stakeholders, collaborators, connections who all share our passion for positive change."
Fone agreed a better way of working can be good for business, saying: "Our client list has grown since we became a B Corp, and it's a reason for clients wanting to recruit through us. Becoming a B Corp is a long-term commitment – it's not simply a badge to be worn; it's a standard to be lived on a daily basis and a set of values to be maintained and exceeded."
Wright added: "The benefits of working with a strong purpose agenda and a desire to make an impact ultimately drives a better bottom line. That is how we view business. Although shareholders may need to compromise in the short term, they will ultimately win over the long term."
But Sheard warned: "The two can go hand in hand. That said, if you're considering becoming B Corp certified to boost profits, then you are kind of missing the point.
"If every business in the world considered people, planet and purpose over shareholders' back pockets, then quite simply the world would be a better place."
Image credit | Getty| iStock