Reinventing the world of recruiting
13 September 2022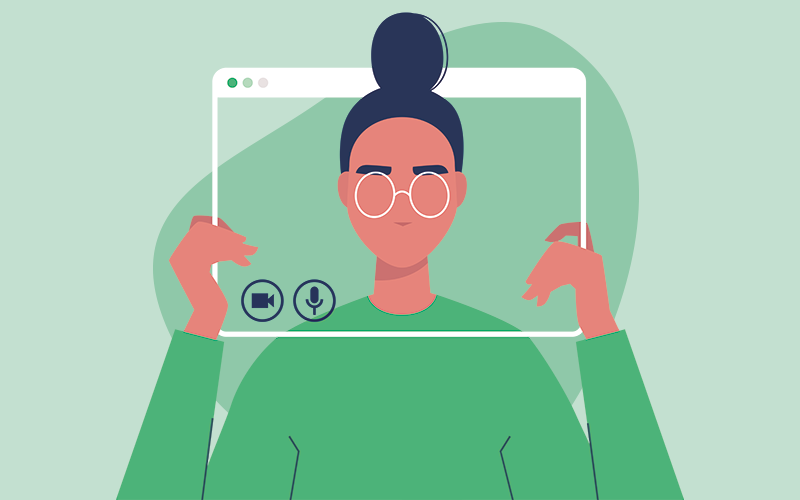 As the business world changed how we approach work following the pandemic, modern recruitment technology propelled the industry into the new regime of work.
Home and remote working have been with us for decades. But when the UK announced the first Covid-19 lockdown on 23 March 2020, many people still had to reinvent overnight how they worked. As a sector built on face-to-face contact and communication, recruitment had to be resourceful – fortunately, the technology was already in place to come to its rescue.
What would have been unthinkable as online processes many years ago, such as interviewing and onboarding, had already started to be embedded into the recruitment process by many recruiters. Recent years have also seen agency and direct recruiters bring digital recruiting tools together in their technology stack, integrating them with applicant tracking, assessment and other systems.
Video interviewing is fast maturing as a technology with a number of tried and tested service providers in the sector. Euan Cameron, CEO of the video interviewing specialist Willo, estimates that due to the rise of video calls during the pandemic, the adoption of video technology has leapfrogged ahead by five years. Its video interviewing platform is used in 195 countries to interview candidates between the ages of 16 and 80 years. Cameron claims the service chalks up an average candidate rating of 9.8 out of 10.
When video interviewing first appeared, it was accompanied by negative perceptions among some recruiters and candidates with fears that it would promote bias. Cameron says that since 2020 the company has worked hard to help train and educate people out of bias traps. "The most important thing to consider is that bias is not solved by technology. Bias is a people problem which is best solved by training and education," he says.
Typically, there are two categories of video interviewing: live two-way interviews with a recruiter asking questions and one-way, on-demand, which requires the candidate to record answers to questions. Eric Sydell, executive vice president of innovation at Modern Hire, which acquired the video interviewing platform Sonru in 2020, said candidates can sometimes feel intimidated by on-demand interviews and early concerns haven't "totally evaporated".
"They are probably lessening over time though, especially as the world has gotten more comfortable with virtual technologies," he says. "When you look at survey research on video interviewing, it tends to show a high degree of candidate acceptance, but you can still find gripes about the experience that candidates post online."
---
Video interviewing in action
SaaSLeads aims to hire and train the "future sales stars" for companies around the world. Alex Walker, head of talent acquisition at the company, says that more core to the company is using Willo as part of the selection process for sales development representatives (SDRs), forming the second stage assessment for students. The star rating system means that it has been able to build a more standardised scoring matrix and has successfully assessed almost 200 candidates to date.
"We have a really high completion rate and usually hit 100% completion rate of the videos sent out each week," she says. "It's really easy to set up internally and we were using it confidently within a week or two. The platform is intuitive to use for candidates and there are no lengthy downloads or registrations for them to complete. Willo also integrates beautifully with Teamtailor, which is our ATS."
The company also uses Willo to complete right-to-work checks digitally by asking the candidates to upload a recording of themselves with their identification as well as asking them to upload a copy of their ID.
The main advantages over face-to-face interviewing at this stage is flexibility for the candidate, explains Walker. "We have a lot of candidates who are finishing exams or need to work around other commitments and we see a lot of people completing over the weekend or in the evenings."
Her advice to recruiters using such systems is to keep it simple and try to make the candidate feel at ease. "Keep iterating and trying to improve, don't assume that you've created a perfect process first time; things will need a tweak. For candidates – we tell them to practice but don't read from a script. Have good lighting, a good camera angle, look smart and smile! It'll make a huge difference to their energy and how engaging they are."
---
Similarly, there were also concerns that a video interview played more into the hands of the younger generations. Willo's age demographic shows this doesn't necessarily bear out and Cameron explains that the platform was developed for use by candidates with the most basic understanding of video technology. "Eighty per cent of candidates who complete a Willo interview have never competed in a video interview before – this is significant as we have a duty to all candidates to ensure that they have the best interview experience ever."
Sydell agrees and says such tools must always be used in a way that supports the needs of the candidate, not just the company. And when using such "virtualisation technologies", he urges recruiters to not simply conduct a traditional face-to-face process online. "Instead, it should be redesigned to take full advantage of digital capabilities while also elevating the candidate experience beyond what it could be otherwise."
Virtual recruiting and onboarding are a natural evolution as employees and companies navigate the new world of work that is more dynamic and more output-focused"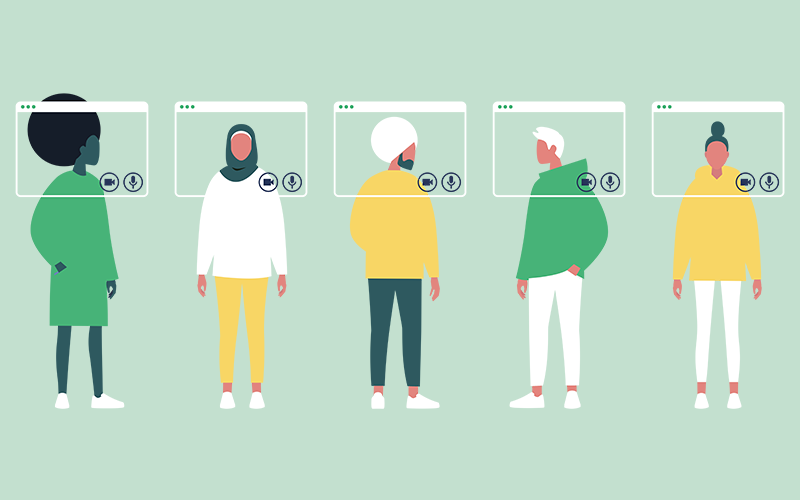 He adds: "We've done scientific studies to determine the clearest messaging for candidates. Critically, developers must use technology to make the human experience better rather than worse. If they don't, the hiring experience ends up being overly cold and dehumanised."
To be successful, he says, recruiters should provide candidates with the full context of how the interview is being used. They should be personalised as far as possible, and time built in to practise and re-record responses. Any automated scoring should be fully described, and candidates should have the opportunity to opt out of that scoring without harming their application.
Clients should think about how to enhance existing processes with technology, rather than creating entirely new ones online, Cameron says. Willo is often used to replace the traditional phone screen call. "It's much easier to adopt new technology when the old process is already understood," he says. "For candidates we have a great resource centre to help them become video interviewing experts."
While the platform often replaces the initial application/CV and phone screen, it is also often used to conduct panel interviews for senior roles. "It's a great way to get multiple stakeholders at board level to see candidates answering recorded questions without the hassle of co-ordinating in-person panel interviews."
Virtual onboarding is less mature as a technology than video interviewing but is gaining momentum and demonstrated its value in the pandemic to enhance the digital recruitment lifecycle. It is the latest product to be added to SmartRecruiters' talent acquisition suite. The company sees virtual recruiting as the new norm, especially in enterprise and knowledge-worker dense companies but says even retail and customer service companies are finding value in remote or virtual interviewing, assessment and onboarding with candidates.
"It is cost-effective, can provide a robust experience, and drives consistency and efficiency," says Allyn Bailey, executive director, hiring success at SmartRecruiters.
"I do believe the more senior the role and more 'traditional' the company/industry, you will find there is a desire to still have people engage in person during the interview and onboarding process, however even this is happening later on and less frequently in the overall selection and onboarding experience."
In terms of good practice, similar implementation principles apply to those of video interviewing. Bailey advises against mimicking in-person tactics online. "That never works well and always ends up losing something in the translation. Instead, think through the overall experience you are looking to create and then explore how the technology and virtual tools can help you achieve it."
She stresses that for new joiners, the value of virtual onboarding is the ability to navigate it at their own pace. "When you are new, there is a lot coming at you at once. Virtual onboarding solutions allow new joiners to experience the content in various ways, both when they are onboarded and later in the next few weeks and months to refresh and remind themselves of details that may have been missed."
Although more and more workers are returning to the office following the pandemic, other factors such as the cost of commuting and the cost-of-living crisis will continue to fuel the rise in hybrid workforces who divide their time between a place of work and remote working. Moreover, the incoming generation of graduates, who were forced to study virtually because of the pandemic for large periods of time, this will be a natural way of working. Recruitment processes need to reflect these major shifts.
"Virtual recruiting and onboarding are a natural evolution as employees and companies navigate the new world of work that is more dynamic, less location and more output-focused, and connected through more complex data ecosystems," says Bailey. "As the world changes how they approach and see work, the processes, tools and experience expectations are changing as well."
---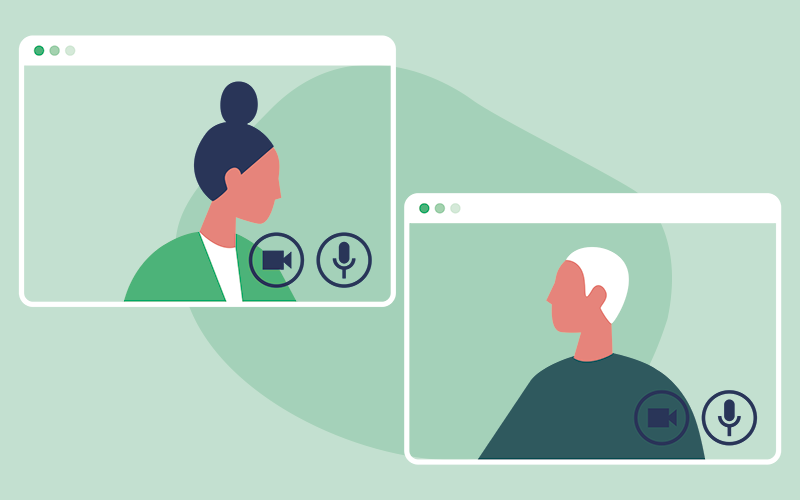 I wouldn't want to be without…
Alongside core modules such as applicant tracking, CRM and some of the platforms discussed here, typical talent management and acquisition product suites span everything from chatbots and text recruiting functionality to artificial intelligence and analytics. But, on a more personal level, which tools do top recruiters find indispensable? To find out, we asked some of our 11 Most Influential In-house Resourcers which piece of technology, aside from email, makes most difference to their working lives.
Toby Culshaw, senior manager, global talent intelligence, consumer talent programmes, Amazon
"For me the most essential tool may come as a surprise. Given what I do many may think it will be a talent intelligence platform or deep analytics tool or an amazing visualisation. But it is the humble, yet powerful, Excel. I would argue that it is the single most powerful and underutilised tool that we all possess. Being able to use tooling to bring your data to life and be able to speak the language of the business could not be more important today or moving forward – getting comfortable with Excel will therefore be vital."
Raj Gill, UK & Europe global talent acquisition manager
"It must be any form of insights tool – whether it be LinkedIn Insights or platforms such as Horsefly. When the market is particularly challenging, there is a need for specialist skilled resourcers, and we are battling with attrition challenges. Tools that can provide real time data are invaluable. They really help shape the conversation with managers early in the recruitment process and support and steer the attraction strategy."
Matthew Jeffery, director UKI talent attraction & acquisition
"This past two years I could not have managed without video conference technology with Teams and Zoom. From a work perspective, being able to still see my team, in groups or one-to-one on screen, helped maintain a sense of togetherness and support for one another. Mental wellbeing is critical and whilst we get used to hybrid working, people are still not ready to embrace regular office life. Video conferencing software remains essential in keeping us connected. But I am also grateful for the delete/unfollow/mute functionality. For mental wellbeing, a break-away [from social media] helps the mind purify. We need to #BeKind and support one another through very challenging times."
---
Image credit | Shutterstock