Chartering offshore success
Rachel Masker
13 September 2022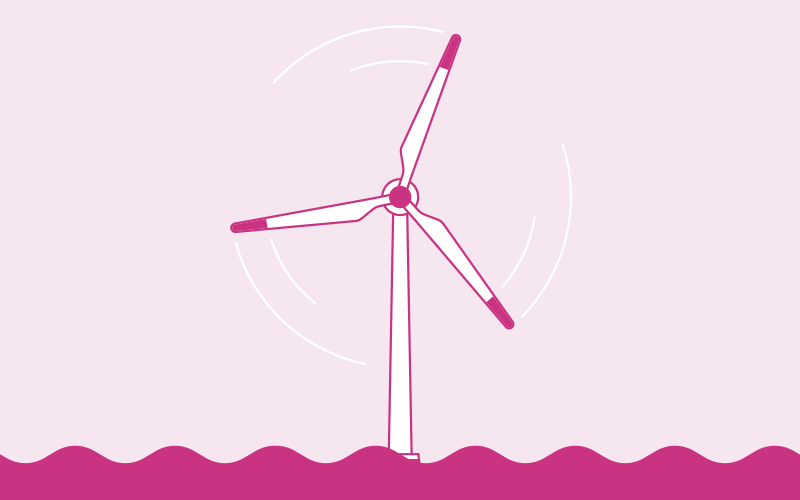 Specialist recruiter Select Offshore is a success story created in part by the Covid-19 global pandemic.
Select Offshore is an award-winning company with an enviable reputation as an international recruitment specialist for the offshore marine and energy industry.
Since 2020, Select Offshore has more than tripled its headcount from six fee-earning recruiters to 20, plus four part-time staff, with the pandemic accelerating its expansion. Exemplifying the truism 'Necessity is the mother of invention', founder Mike Tann and his team found new ways to serve their clients and contractors – turning a potential disaster into success.
Founded in 2013 by Tann and Ryan Burville, the company has 270-plus contractors working all over Europe, Taiwan, the US, West Africa, Australia and Singapore. From an office in Billericay in Essex, the recruiter specialises in supplying marine and project crew working on support vessels for the offshore renewables and oil & gas industries. Jobs range from pilots of mini submarines or ROVs (remote operated vehicles) to crane operators and chief officers.
2020 started well for Select Offshore. The company received the royal seal of approval, winning the Queen's Award for Enterprise and outstanding growth in international trade. The awards are among the most prestigious for UK businesses.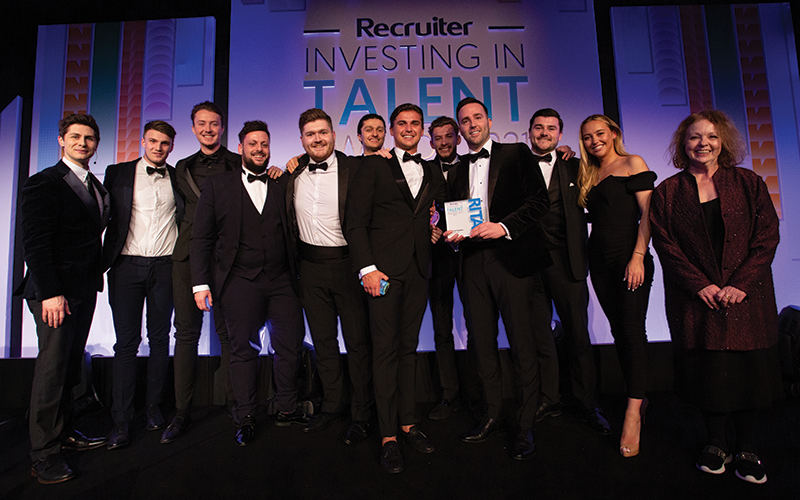 "It came as a big surprise really – and a big confidence boost. We knew our financials were solid for the size of our company and the growth we had experienced was impressive, but it was the first award we had applied for," said Tann. Then came the jolt of the global pandemic.
Tann said: "Covid-19 was a shock for everyone. Our contractors rely heavily on global mobility, flying all over the world for crew changes. Countries began to close their borders, and serious problems began to arise for ship owners and seafarers alike. It wasn't uncommon for crew to be left on board for four or more months, which put a huge strain on the safety of our contractors."
When Trinidad and Tobago completely closed their borders, Tann and his team came up with the idea of chartering their own flights to bring their offshore workers home.
Using their Queen's Award network, the Select Offshore team established a relationship with a local shipping agent. Working closely with the Ministry of National Security, they came up with a scheme to satisfy stringent border entry requirements including arranging a hotel quarantine facility in Amsterdam, PCR testing, daily temperature taking and a doctor to sign 'fit to fly' certificates.
"After weeks of planning and late-night negotiations, we finally received the go-ahead from the Ministry that our flight could proceed. The sense of achievement was immense," said Tann.
Monthly charter flights at the height of the pandemic were then quickly organised by Tann and two of his top recruiters, Jack Stacey and Jak Harrington. The recruiters used marine tracking technology to identify all ship owners and companies operating in Trinidad and Tobago to discuss how to facilitate crew changes. "We were bringing a lot of people to the table. If we were helping our existing clients, great. If not, great because they would remember us," said Tann.
Stacey, who started at Select Offshore as an apprentice, had volunteered to fly to Amsterdam and find a suitable quarantine facility, a hotel five minutes' drive from the airport. Stacey and Harrington then rotated responsibilities to ensure continuity of the flights and safe passage of the offshore workers.
During 2020-21, Select Offshore transported more than 2,000 seafarers who would otherwise have been left onboard for lengthy periods. "Having worked in the industry myself, the psychological effect of not knowing when you will return home can take a serious toll, so I can't imagine how it must have felt for crews stuck on board in a country where borders were closed," said Tann.
"We realised we could extend this offering to other locations and quickly scaled the business, completing charter flights to and from Barbados, Philippines, Myanmar, Angola and Panama." Select Offshore operated the monthly charter flights for about 18 months.
It proved a highly profitable venture, boosting the company coffers. "Chartering the first plane cost £200k. So, it was a big risk but definitely one worth taking. The holiday trade had been hit hard and we used a broker in the UK to identify different aircraft of various sizes." As about-turns go, recruiter to relief flights seems a big one.
Perhaps unsurprisingly, Select Offshore was crowned Covid-19 Champion 2021 in Recruiter's Investing in Talent Awards (pictured above). Judges praised the company for "its swift pivoting to enable their ambitious goals to be achieved and the sacrifices made in terms of employment of available headcount and resources from what was, at the time, a very small team".
How did Covid help shape the company today? "The additional services we offered propelled our company forward. We built some very strong relationships with new clients and top-tier management who welcomed our unique offering," said Tann, whose company has averaged 30% plus growth in profits for the past three years, excluding flights.
He added: "It gave us great pride that we were able to get offshore workers back to their families after long stints abroad and also get people to work who were unable to earn any money during the Covid crisis, due to lack of crew changes."
Being a recruiter for the offshore industry presents unique challenges, including visiting clients overseas, though Microsoft Teams meetings are now a regular occurrence. "The industry language is English, so that's not too much of an issue," Tann explained. "However, you do have to adapt to different cultures and countries. Certification (to show contractors are suitably qualified) is vital and being compliant is an ever-evolving minefield. Different certificates are needed for different projects.
"Payroll compliance is also a big challenge. Different vessel types, flagship of vessel, location, nationality can determine tax responsibilities."
It gave us great pride that we were able to get offshore workers back to their families"
There are time pressures, too. "Quite often we get tasked with finding personnel available within 24 hours. Problem solving skills are essential as you may need to arrange some certificates before joining and trains, taxis and flights for crew to be on board in time. Quite often they can live in remote areas, where it takes four to five hours to get to the nearest airport."
Brexit has further complicated matters. Depending on the location, UK nationals can't work on offshore projects in the EU without a visa. For example, if the project is within 12km of Germany, UK nationals now require a visa. The same applies to EU nationals working within 12 miles of the UK.
"I had no experience in recruitment prior to setting up Select Offshore," said Tann, whose background was finance. By the time he and Burville started their recruitment business aged 24, they had already run several ventures together, including one importing motorcycle parts from China for sale in the UK.
The business partners met at Brentwood School, an independent day and boarding school. Later, they both went to Loughborough University, where Tann studied for a degree in banking and finance.
After various ventures, they worked together on an oil trading desk for Glencore Xstrata. "Ryan got a job first. His CV showed we had run a couple of businesses together and the chairman asked if I would like to apply, too. After 11 interviews I got the job," explained Tann who was born in Saudi Arabia but has lived in Essex since the age five.
"It was a dream job, especially for people from our background [finance] but still we weren't satisfied. The pay was astronomical but, in our eyes, we were still working for someone else," he said.
Driven by a desire to grow their own enterprise, the traders took the plunge. Initially their start-up was backed by Select Engineering, a well-established specialist recruiter, where Burville had previously worked. In 2018, the friends bought Select Engineering's share of stock to take total control of the company. Today the duo are the only directors of Select Offshore. Tann is responsible for day-to-day management while Burville steers its sister company, Select Tech, started with another school friend.
We have seen women working as crane operators; however, it is very rare"
As in many other industries, there is a skills gap in the offshore industry. "Getting more females on board would help," said Tann. Currently 97% of Select Offshore contractors are male. While there has been a rise in female marine officer cadets, women typically take up positions as stewards or cooks. Tann said: "We have seen women working as crane operators; however, it is very rare. Quite often people only join the industry following family members." The recruiter would like to see more careers information in schools about opportunities in the sector. For example, offshore crane operators can earn up to £500 per day.
Renewables are the future. "Our growth areas are offshore windfarm installation and offshore supply and construction vessels for cable and pipe laying," said director Tann, who spent two and a half years as a project manager for an oil & gas drilling contractor in the Middle East and Asia.
Further, Tann said: "Contractors are the future for a lot of roles in offshore renewables. They are project-based, so companies scale up their teams for big projects then might not have jobs for them for the long run.
"The future for offshore wind energy looks extremely promising with the UK leading the charge worldwide in terms of development. Vast amounts of skill are now UK based, so great prospects for the country on projects worldwide," said Tann.
Today Select Offshore is on target to achieve a £12m turnover with £2.45m profit, equal to £122.5k per fee-earning recruiter, excluding flights. The company has an ambitious five-year plan to take the business to a £50m turnover and open new offices in the US and Europe.
Image credit | Shutterstock