Remote learning comes of age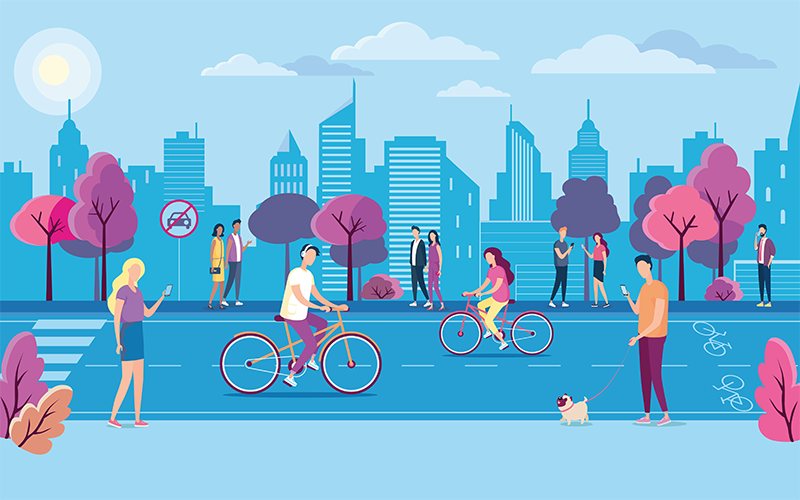 As the battle for recruitment talent intensifies, recruiters are turning to online learning to train 'rookie recruiters' and upskill those in place. Sue Weekes investigates
The pandemic will be rightly credited – or blamed, depending on your viewpoint – with accelerating the move to online learning. In reality, many of us have been happily making the shift to a more remote style of learning for decades. For instance, those of us of an age to remember the highly engaging John Cleese Video Arts training videos in the 1970s will know there is nothing new about video learning except that it used to be sold in a box rather than streamed.
The actor co-founded the company back in 1972 with Sir Anthony Jay and its website reminds us that Cleese's observation that people learn very little when they are bored and "nothing when they're asleep" still holds true today. The duo set out to make the most entertaining, memorable and effective learning in business.
Fast forward 50 years and video, online and other remote learning content, resources and methods have grown like topsy. These days, they range from large-scale, bespoke blended learning programmes to nuggets of just-in-time mobile learning that can be accessed on a phone at the point of need (see below).
The tendency is always to pit the online learning world against the in-person experience but they were never meant to be mutually exclusive, and the discussion is moving towards how all of the available learning offerings can be brought together and played to their strengths.
Skilling-up recruiters
No one needs reminding that the day-to-day pressures for agency, in-house recruiters and hiring managers are immense with recruiting levels so high. This means finding time for skilling-up can be a challenge but it must be met if organisations are to find and recruit the right talent in what is a crucial recovery period for many.
Client statistics from the hiring skills platform SocialTalent, which provides recruiters and hiring managers with an extensive library of content, are testimony to the importance of investing in learning and development (L&D). "The top-performing recruiters are almost always the ones who are consuming the most learning content," says Social Talent co-founder Vincent O'Donoghue.
The company has seen an increase in demand for skilling-up new recruiters, a trend especially marked in the recruitment process outsourcing (RPO) sector. "They are facing increased demand from clients, and are trying to standardise and improve their processes across their own growing organisations, so they're sometimes taking fairly green recruiters and growing them quickly."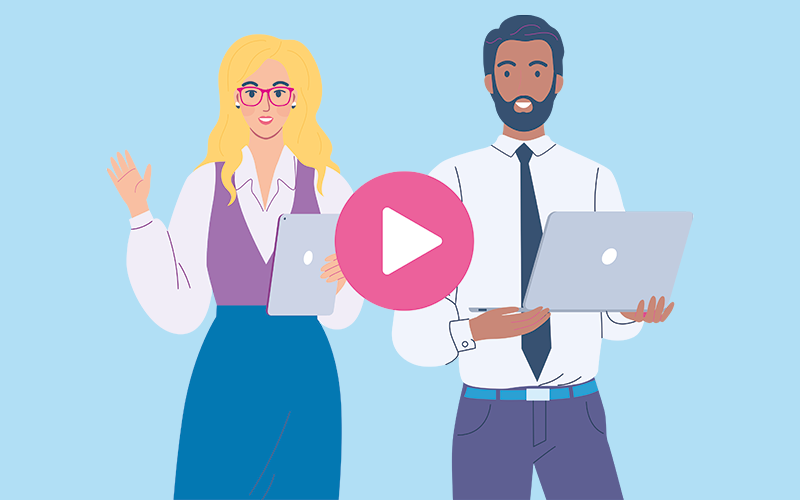 Online learning is by far the most cost-effective way to teach the basic foundations of recruitment"
Recruitment Juice, which has provided online learning programmes to the recruitment sector for 12 years, says due to the loss of so many recruiters during the pandemic, there is huge demand for "rookie training".
"And rather than paying an expensive trainer, or even worse, using up the valuable time of a successful recruiter/manager/director, online learning is by far the most cost-effective way to teach the basic foundations of recruitment," says Matt Trott, CEO and founder of Recruitment Juice. "Then use the time of the trainer or manager to answer questions and embed the learning afterwards."
Last year also witnessed increased demand for diversity & inclusion and mental health courses, he adds, which it responded to quickly. But the most in-demand topic at the moment is, not surprisingly, sourcing. "Hence for the rest of this year we are investing our entire content generation budget on candidate sourcing," says Trott.
O'Donoghue points to an increase in demand for training of hiring managers. "Ultimately, it's hiring managers within a corporation that hire people but quite often they're the least educated in terms of how to conduct interviews, how to recruit and how to sell candidates on opportunities," he says, adding that online learning works well in this instance because of helping them balance training with operational demands. "They'll engage on specific topics so it tends to be shorter, more specific online content that's required."
Another growth area during, and since, the pandemic is digital onboarding. Louise Campbell, head of learning and development, EMEAA, at Robert Walters Group, saw many clients struggle to implement this successfully. She said it was quite common for candidates to call them within the first two weeks saying that they had made a mistake and wanted to move as they were so unimpressed with their induction. This was one of the drivers for the group to develop its own virtual onboarding programme (see box, below).
Adam Poulter, CEO of learning provider Sponge, said it has been engaged by major international brands who are investing heavily in digital onboarding processes. "While it's true that digital experiences are a surrogate for human engagements, the fact remains that digital onboarding and training experiences, at significant scale, have been our success story of the Covid pandemic," he says. "The greater cost efficiencies and the ability to reach audiences in multiple territories and languages simultaneously makes a compelling investment case for digital and a more inclusive and equitable process."
---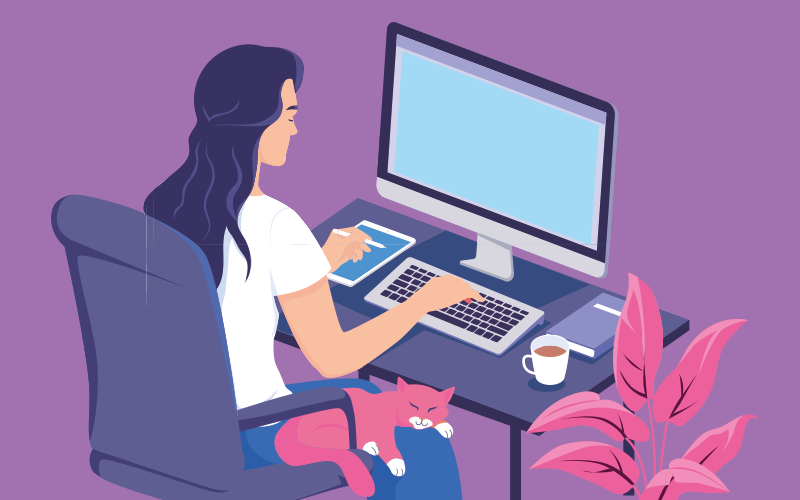 Virtual learning in action
Louise Campbell, head of learning and development, EMEAA, at Robert Walters, sees the purpose of L&D as twofold: to educate and upskill staff and to bring staff together to collaborate and reinforce the organisational culture.
This became hugely challenging for many organisations during Covid as face-to-face programmes disappeared. She said the company realised that there was an opportunity for L&D to play a vital part in not only educating, but also retaining and engaging existing staff. "We listened to what our employees were thinking/feeling and adapted accordingly," she said.
Robert Walters quickly revamped its onboarding programme to become a virtual one by enlisting multiple leaders in the group to run a variety of interactive sessions on the recruitment cycle. Groups were kept small and informal, with high levels of participation. Sessions included real-life challenges and scenarios and lots of breakout rooms with role plays.
"This ensured high levels of participation and access to multiple business leaders that traditionally would not be active in a classroom environment," says Campbell. "It was amazing to see so many of our senior leaders enthusiastically run online training sessions and this is something we will continue long term as engagement is so high – everyone wants to hear from the most successful people in our group and gain some insight into what works for them."
The company also recognised that some people were feeling isolated, overwhelmed and anxious at this time. To address this, the company ran weekly 'Good to Great' webinars and opened the invitation to all staff. A huge variety of topics were covered such as resilience, health and wellbeing, time management, along with traditional upskilling programmes. "We noticed great uptake in these sessions, as it gave people an opportunity to step away from their day-to-day business, speak to colleagues and just have a wellness check in which was much needed at the time," says Campbell.
For the most part online learning was embraced by all, reports Campbell. She cites the major upsides of online learning bringing people together and increased cross collaboration across territories, access to senior leaders and colleagues across the globe which was previously restricted by territory.
But there are downsides, she says, including "Zoom/Teams fatigue". "Although there is a place for virtual learning to continue in the future, there needs to be a blend as people really miss face-to-face interaction," she says. "As we move back to a hybrid working environment, decide which sessions can continue virtually and which would be better face-to-face."
---
Learning glossary
Blended learning: a blend of traditional (face-to-face/classroom) learning methods and modern methods such as online learning
E-learning: learning delivered via the electronic medium. These days, almost all e-learning courses are accessed online but they were also formerly available on CD.
Just-in-time learning: a piece of learning that can be accessed at the point of need, typically but not necessarily, on a mobile device.
Microlearning: small pieces of learning that focus on as specific topic.
Mixed reality learning/training: learning that utilises virtual and augmented reality, so blending the digital world with the physical one.
Mobile learning: a piece of learning delivered on a mobile device.
Online learning: learning delivered over the internet. It can be both synchronous (with others in real-time) or asynchronous (pre-recorded and undertaken at a convenient time).
Programmatic learning: a longer-term, blended learning programme which typically tackles an organisational need and can be ongoing.
Video-based learning: learning that utilises video to impart skills. It can incorporate animation, audio, graphics and text.
---
Indeed, breaking down geographical barriers was cited by Campbell as one of the chief benefits of its virtual onboarding process.
Another of online learning's strengths has always been its ability to tailor training in a cost-effective way, whether by empowering employees to access a programme of content from a library or working with a provider to curate, customise or tweak existing content. SocialTalent works with clients to create 'learning pathways' that are specific to individual learners.
"This is as opposed to getting a one-size-fits-all when you're sitting in a classroom with 20 people all at different levels of understanding and interest," says O'Donoghue.
Indeed, the empowering nature of the 24/7, always-on online world is also liberating learning from not just the classroom but the desktop. O'Donoghue urges all recruiters to take advantage of being able to access learning at any time and any place – whether it's a TED Talk on the train or a podcast at the gym. "Any recruiter that doesn't is missing out," he says.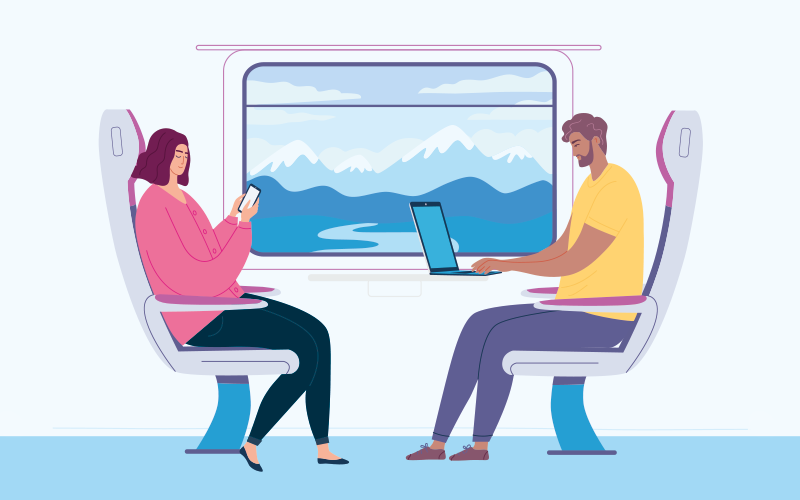 Engagement is key
A downside of e-learning, especially in the early days, were the high drop-out rates. Hence, finding ways of engaging the learner has always been a priority for providers. Trott says that it has worked hard on engagement, and while there is "no silver bullet", says gamification, such as the use of leaderboards, work well for the competitive recruitment sector.
Recruitment Juice also builds in accountability and reporting via quizzes after every 15-minute episodes and also recommends an interesting mix of elements such as exercises to encourage interaction. He also recommends embedding learning into
company processes by linking it into promotions, appraisal and performance management. "No matter how good your online learning is, if you don't embed it into your company, it will fail," he says.
Linked to this, he predicts a future trend will be learning at the point of need. "In the future your CRM will be combined with your online learning," he says.
"So as you are inputting something on the CRM, you will be offered specific micro content that will help you with the next step of the recruitment process. This content would be mandatory for rookies and optional as you become more experienced."
This would also allow more measurement of the effectiveness of L&D. "The analytics from the CRM would suggest appropriate content to you based on your development areas," he explains. "For instance, if your CV-to-interview ratio falls below X, you have to complete some online content to explore the reasons for this and help you improve the ratio."
Digital onboarding and training experiences, at significant scale, have been our success story of the Covid pandemic"
Other providers also cite the benefits of a more data-driven approach to L&D. SocialTalent provides clients with a Skills Assessment programme, whereby you can measure a team at a certain point and check in again further down the road post-training. "Not just on an individual level but as an organisation," says O'Donoghue. "So, you could find out how one supermarket compared to another on interviewing."
Of course, this also provides the client with a measure of their learning provider. Poulter says one of Sponge's specialities as a trusted partner to clients is to challenge themselves and to be brave in seeking to prove the efficacy of digital learning across their organisations. "It's an increasingly shared responsibility to prove workforce enablement," he says. "Broadcast learning, completion rates and survey responses are no longer sufficient. Now it's all about launch – measure – iterate – improve."
Image credit | Shutterstock