Sponsored: Recruitment Faces of Christmas
The Access Group
1 December 2021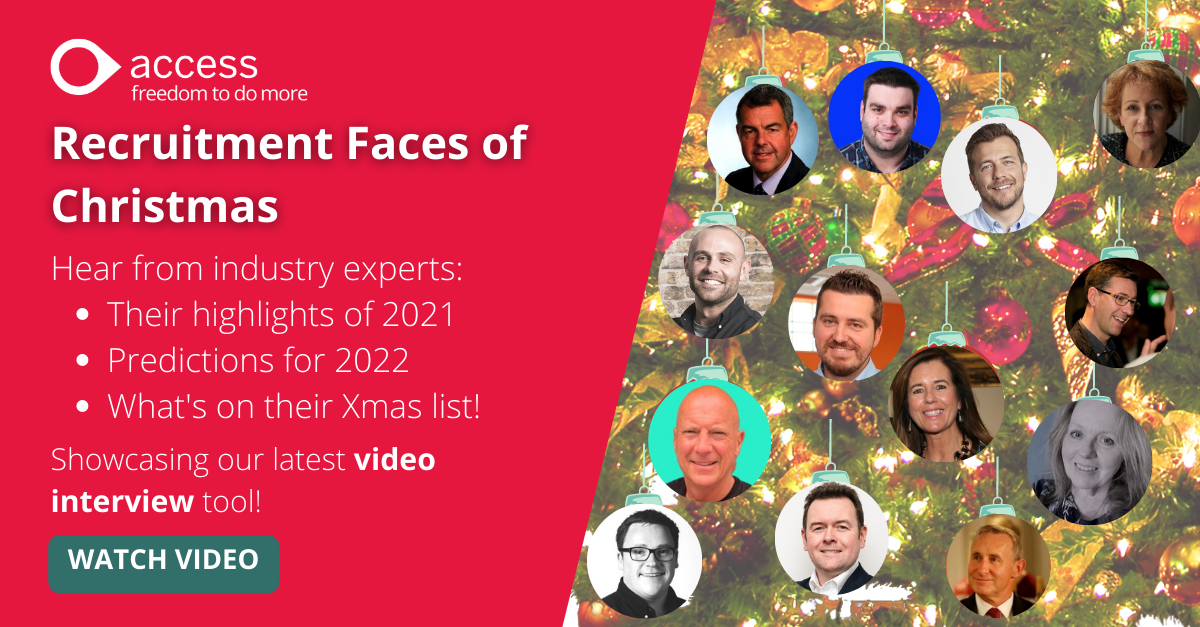 Recruitment influencers share their highlights on 2021, thoughts on 2022…. and what's on their Christmas list
Across the first two weeks of December, leading figureheads from across UK and international recruitment share their thoughts on 2021, hopes ahead of 2022 and offer a brief insight into how this Christmas will be for them – all recorded on Access Recruitment brand new video interviewing technology. 
Make sure you check the Access Recruitment social channels on a daily basis to watch this insightful content and considered opinions for the future. By watching each video, you can also be in with a chance of winning a luxury hamper just by completing our short survey.
The following industry leaders, influencers and commenters will all feature:
Paul Vogel, Access Recruitment
Neil Carberry, REC
Ann Swain, APSCo
DeeDee Doke, Recruiter
Alex Fourlis, Broadbean
Darren Westall, Paiger
Adam Oldfield, Force 24
Simon Bliss, TEAM
James Osborne, The Recruitment Network
Robert Gooding, CloudCall
Alex Evans, Talint
Rob Prince, Talent Nexus
Learn more about our video capture tool available through Access Recruitment CRM. What's more, we have a special introductory offer if you sign up before 22nd December 2021. Book your demo now
Follow this link from 1st December 2021 to watch these short videos. The interview with Ann Swain, APSCo will be first up at 9am.